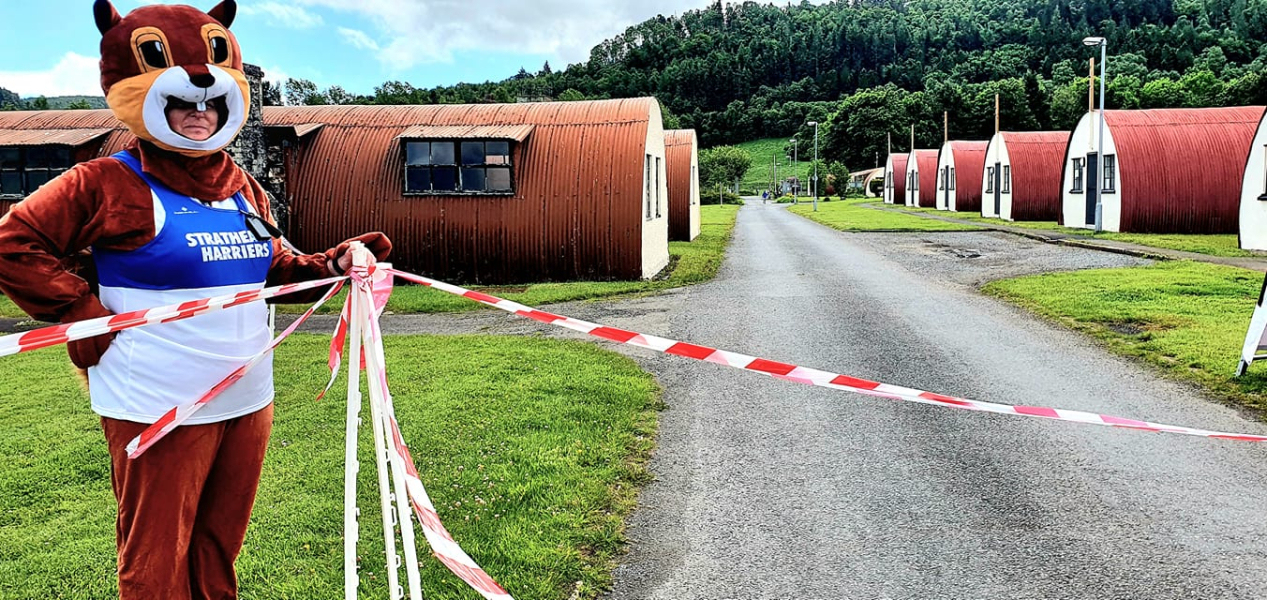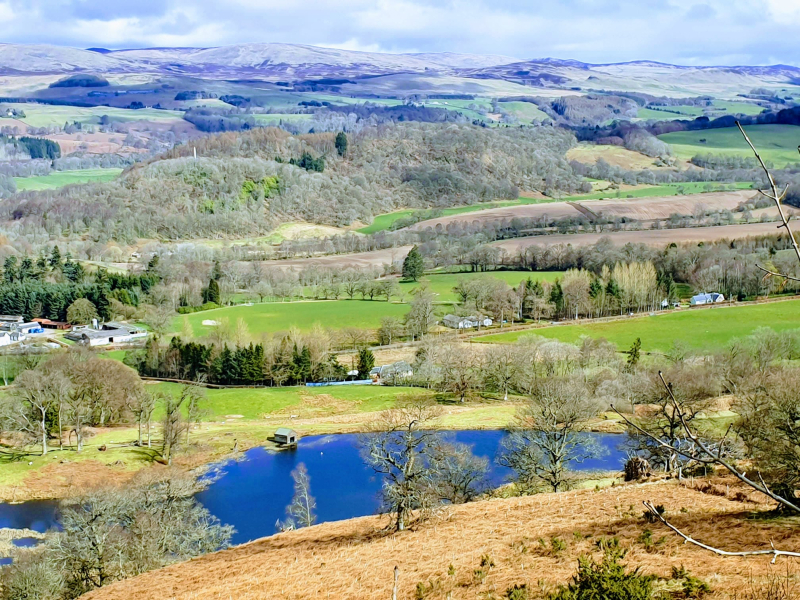 Organiser's Description
Friendly and scenic marathon on quiet country roads in Perthshire, Scotland - run by runners, for runners

Scottishathletics permit event under UK Athletics rules
The Strathearn Marathon takes place in beautiful Perthshire, and has built a reputation as one of Scotland's friendliest marathons, as evidenced by the feedback we got from previous races. The race is organised by Strathearn Harriers, who are also responsible for the popular and very successful Crieff 10k and Simon Wake Comrie Hills Relay. The 2024 race will take place on Sunday 9th June
---
The race route takes runners through scenic Perthshire countryside starting with a short loop of the historic Cultybraggan camp near the village of Comrie. It then follows an undulating course through the locally named 'Langside' glen past heather-clad hills and towards the village of Braco before heading north towards Crieff. There the course passes the Crieff Visitor Centre and turns sharp left along a leafy country road close to the river Earn and back towards Comrie, passing though the village for the final mile back to Cultybraggan Camp.
The route has been officially measured and certified by Scottish Athletics, and Strathearn Marathon counts as a qualifying event for the London Marathon .
There are mile markers throughout with full signage and marshalling of junctions, and water stations at frequent intervals.
A map of the route is viewable on this page below or can be downloaded from the race website at http://www.strathearnharriers.org.uk/our-races/strathearn-marathon/route-map
Prizes - there are prizes for the top three male and female runners, age category prizes (first and second male and female vet 40 and 50, first male and female vets 60 and 70) as well as local and spot prizes. In addition to the £50 cash and bottle of Glenturret whisky won by the first male and female runners there is an additional £50 cash prize if the course record(s) are broken by the winners.
Parking, camping and other accommodation - there is ample organized parking inside Cultybraggan camp on the day. For participants and race supporters who would like to stay and enjoy the general area around the event, camping and self-catering accommodation is available inside the camp and at nearby Comrie Croft.
Event format - there will be a mass start with chip timing, and we'll be providing food, refreshments and a unique memento for all runners. Race clothing may be available but, if so, separately from a 3rd party supplier and at additional cost.
The race takes place on public roads which are not closed to traffic, which means that under UKA rules runners are not allowed to wear "in-ear" headphones or similar devices. Runners who choose to wear such headphones are not covered by race insurance. We therefore strongly recommend that you comply with this UKA rule, which has been introduced primarily on safety grounds, but if you do choose to wear headphones we ask you to keep the sound level low enough to hear marshals' instructions and to remove them when approaching road junctions.
Runners may enter the race in Male, Female or Non-binary categories, but no prizes will be awarded for the Non-binary category or any age sub-categories within it, and only Male and Female categories will be captured in results used for Scottish Athletics ranking purposes.
Male, female and gender neutral toilets will be available, including portable toilets.
Please note that the reduction to entry fees of £2 per head is only available to people who are members of Scottish Athletics. This is because Scottish Athletics require us to pay a £2 levy for all other runners regardless of membership of any other athletics federation.
Before entering, please note the race entry terms and conditions shown on the event website. During the online entry process you will be offered the option to take out refund protection insurance.
For further information or questions, you can email marathon@strathearnharriers.org.uk or visit our Facebook page at https://www.facebook.com/StrathearnMarathon
Prices
| Until | Discounted* | Standard |
| --- | --- | --- |
| 18 May 2024 18:00 | £28.00 | £30.00 |
*Discounted for members of Scottish Athletics
For each sign-up, the organiser pays the Service Fee of 4% (min 50p). You pay no surcharge
Dates and Status
Date: 09/06/2024
10:00:00 - 16:00:00
Status: Open
Total Places: 300
Places Available: ??
List