Moira's Run
27 Oct 2019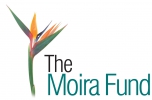 Moira's Run has now closed and you will not be able to sign-up for it. Please check the Organiser's Description for any organiser updates.
This event is in a testing state, and is not open for public sign-ups until the organiser has launched it.
Organiser's Description
TAKE PART IN OUR 5K RUN IN COMMEMORATION OF MOIRA JONES AND HELP US KEEP HER MEMORY ALIVE.
Moiras' Run will take place on Sunday 27th October within Queen's Park, Glasgow. The route will remain the same as last year.
Warm-up will start at 10.15am with the run scheduled for a 10.30am start. Race numbers and safety pins will be issued between 9am and 10am at race registration on the day of the event. Entry fees are non refundable and non transferable.
All runners will receive a medal, a goody bag and a bottle of water at the finish line. The run is open to anyone aged 14 or over on the day of the event. Good luck!
General
Start time is 10.30am
Entry Fee is £14 the event is open to runners aged 14 or over on the day of the race.
Entries
Entry Fee is £14 for all runners.
Registration
Race Numbers will be issued prior to the event date, at least one week in advance. Race Numbers are not exchangeable and no-one will be allowed to run without one.
Start
The race starts at 10:30 am. The run will start and finish in the Langside Road area.
Health and Safety
Clear route maps will be posted at Registration. The route is well signposted. The organisers are being assisted by a number of voluntary marshals. The safety of all is paramount and it is a condition of entry that competitors must follow the instructions of marshals.
Prizes
Awards in the form of gift vouchers, will be awarded on the day to the first three finishers (Men and Women). All runners will recieve a memento and a goodie bag.
Facilities
Car parking is limited in this area.
Event Protect
This event is protected with Event Protect
Event Protect is the industry standard in event cancellation for Primary Ticket Agents, Secondary Ticket Agents, Events, Travel Package Providers, Venues and Sports Teams. Seeing the Event Protect trademark logo means that if the event is cancelled / postponed / abandoned or curtailed due to circumstances outside of our control, Event Protect will provide ticket holders with a quick refund directly to their chosen bank account, no matter the financial state of the Event Organiser or Ticket Agent. This includes booking fees and any extras if booked as part of an event package. To find out more information about Event Protect, please visit our website
Prices
For each sign-up, the organiser pays the Service Fee of 4% (min 50p). You pay no surcharge
Dates and Status
Date: 27/10/2019
Status: Closed
Total Places: 500
Places Available: ??
List
Organiser
June Hepburn
01786 896785