The Falkland Yomp
08 Jan 2023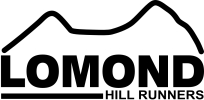 The Falkland Yomp has now closed and you will not be able to sign-up for it. Please check the Organiser's Description for any organiser updates.
This event is in a testing state, and is not open for public sign-ups until the organiser has launched it.
Organiser's Description
Distance: 11km, 480m ascent
Lomond Hill Runners bring you a superb undulating trail race destined to be an instant classic that will get your running year of to a great start. The route links up many of the best trails in the favourite runners' destination of Falkland Estate. It has two long steady climbs, and a decisive sharp finishing climb close to the finish, exhilarating descents and a superb mixture of gravel, rooted trail and forest track, so good grippy trail shoes are a must.
A route map and gpx file can be found on the races section of the Lomies website
https://www.lomondhillrunners.co.uk/races.html
£3 of the entry fee goes to Falkland Estate to support the maintenance and development of their excellent trail network that we all enjoy using.

If the race cannot take place on the date scheduled for reasons outwith our control, we will reschedule the event and carry your entry forward to the revised date.
All entries are non-refundable.
PARKING
There is parking within various locations around the village of Falkland but you must not park at the Duck Pond or on the roads leading to it, as we would overwhelm the area and lose local goodwill that we need to hold an event like this. So please be fair and park in the village and take the 10 minute warm walk into the estate and start line.
REGISTRATION timings and location will be confirmed closer to race day.
CHANGING FACILITIES
No changing facilities, please arrive ready for the race, but you will be able to leave a bag at the start/finish area. The Organisers accept no responsibility for loss of clothing or equipment.
REFRESHMENTS
It wouldn't be a Lomie event without our welcome post race vegetarian/vegan hot soup, water and snacks.
Prizes will be for Male and Female Junior 16-under 18, Senior 1st, 2nd and 3rd, V40, V50, V60+
Early Start Option: you can choose to start 20 minutes before the main race if you feel it will be a long race for you. Please let the organiser know via email if you want this option.
Transfers up to 5 days before race day
Prices
The organiser has included pricing details in the Organiser's Description
For each sign-up, the organiser pays the Service Fee of 4% (min 50p). You pay no surcharge
Dates and Status
Date: 08/01/2023
11:00:00 - 13:00:00
Status: Closed
Total Places: 150
Places Available: ??
List