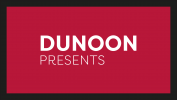 The 'Dunoon Presents'...Ultra Marathon and Relay
03 Oct 2020
This Festival is in a testing state, and is not open for public sign-ups until the organiser has launched it.
Organiser's Description
Welcome to the :
The bigger and better 2020 Dunoon Presents Ultra Marathon and Relay - Starting at 8am from the beautiful surroundings of Benmore Gardens (coach transfer from Dunoon pier included) on Saturday 3rd Oct.
Be sure not to miss out on this iconic summit to sea Ultra Marathon and Relay and new for 2020: your first ever post race ceilidh!!
https://connect.garmin.com/modern/activity/1058423398
General information about the route:
The race begins at Benmore Gardens and travels south for a mile along puddle lane running parallel with the River Eachaig (on your left). Turning left over a short metal bridge and past Uig Hall (on your right) you will cross over the A815 then turning right after 100 meters towards Pucks Glen. You will follow the narrow path up the Glen staying alongside the river before finally reaching the forestry track turning left. This trail will lead you to Inverchapel over a bridge and following the single track path as it winds and climbs up towards the forestry track (please close all gates after you). The track will be well signposted but as a rule follow the white banded forestry commission marker poles. Eventually you will find yourself crossing the Ardentinny High Road where the first drop bag point (7.5 miles) is (no parking is recommended for supporters due to very narrow single track road). From here you will continue to climb to 1000ft above sea level (don't forget to look back as you reach the radio mast as the views are spectacular). After a couple of more short climbs, passing by the new hydro dam you will begin the long fast decent towards Invernoaden (first checkpoint and first change over for the relay teams – 13.5 miles). A short half mile or so run along the unpaved A815 will see you turn left into Glenbranter (a short alternative route is being sought to try prevent running on A815). Glenbranter will be the second drop bag point (14.5 miles), toilets and plenty of car parking available. The run heads south down the flatter side of Loch Eck, 9 miles from Benmore Gardens. Benmore Gardens will be the second checkpoint (23.5 miles) and last change over for the relay teams. Toilets and parking available, cracking cafe here too! (for non runners obviously lol). You will return back down puddle lane however continuing to follow the river, there will be some road running involved however it is normally very quiet. The trail will bring you across the B836 bringing you into Glenkin forestry car park. The terrain begins to climb again, reaching the last major climb until you begin to descend into the Bishops Glen. Keep your eyes on the markers, the reservoir will be on your left until you drop down onto Kilbride Road turning right along to the road junction crossing over and veering left along the West Bay Esplanade where Dunoon Pier will begin to come into sight (ensure the River Clyde is on your right).
Regisration:
1800 - 1930hrs on Friday 2nd October at Dunoon Pier
0600 - 0715hrs on Saturday 3rd October at Dunoon Pier
Your entry fee for this recent addition to the Scottish Ultra Marathon running calendar will include :
Indivudual - £38
Relay teams of 3 - £48
Coach transfer from registration at Dunoon Pier to Benmore Gardens, (approx 15mins journey) then beautiful free breakfast Benmore Cafe - start of race.
Excellent changing facilities in the stunning surroundings of Dunoon Pier
Full event support including electronic chip timing, check points, drop bags and food/water stations, first aid back up and at the finish, a fantastic "Ultra cool" goodie bag as a momento of a great day, full of high quality gifts.
High quality/branded Dunoon Ultra Marathon techincal t shirt
If you require more than one ticket for the ceilidh please e mail us on: info@pa23.org.uk
Important information : Please be aware of the following age limits for both events -
The Utra : You will need to be aged 20yrs or over on the date of the run.
The Ultra Relay (teams of 3) : You will need to be 18yrs or over on the date of the relay run.
Prices
The organiser has included pricing details in the Organiser's Description
| Until | |
| --- | --- |
| 01 Apr 2020 23:59 | £38.00 |
To sign-up for this event, the Service Fee is 4% (min 50p) for each sign-up
Dates and Status
Date: 03 Oct 2020
Closing Date: 01 Apr 2020 23:59
Status: Closed
Event
Available/Total
The 2020 'Dunoon Presents'...Ultra Marathon Relay

??

/90
The 2020 'Dunoon Presents'...Ultra Marathon

??

/230
List
Organiser
Colin Moulson
07765 770858