PA23 BID Ltd
Dunoon 10k Coastal Road Race
07 Aug 2021
Closing Date: 25 Jul 2021
2021 Dunoon 10k Coastal Road Race
WELCOME BACK....WE ARE DELIGHTED TO BE FINALLY STAGING A RACE AGAIN!!!
We are pleased to also announce prize money for this year's race, as follows :
Cash prizes for: first 3 finishers female/male receive £60 £30 and £15 - no age categories &...
The 'Dunoon Presents'...Ultra Marathon and Relay
02 Oct 2021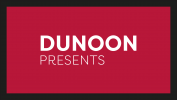 Closing Date: 05 Sep 2021
Welcome to the 2021 Dunoon Ultra Marathon and Relay - Saturday 2nd October 2021
Race start time: 9am
PLEASE BEAR IN MIND THAT SOME ELEMENTS OF WHAT WE HAVE PLANNED MAY HAVE TO ALTER DUE TO A COMBINATION OF ANY COVID 19 RESTRICTIONS THAT MAY BE IN PLACE AND ONGOING TREE FELLING ON PART OF THE ROUTE
https://connect.garmin.com/modern/activity/1058423398
General information about the route:...