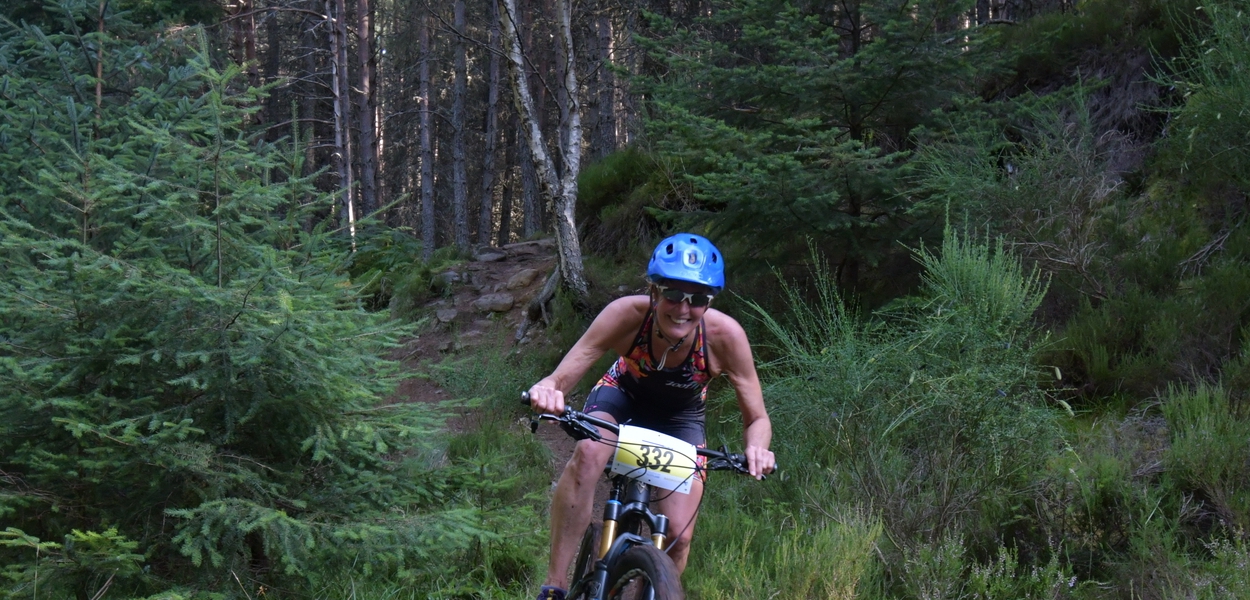 This Festival is in a testing state, and is not open for public sign-ups until the organiser has launched it.
Organiser's Description
Welcome to the online entry pages for the Aviemore Triathlon - 19th September 2021
The races at Aviemore Triathlon are run over two courses;
Long Hard Durty
1000m Loch Swim (wetsuits compulsary)
18km Technical MTB Bike course (all off-road, cyclocross bikes not permitted)
9km Trail Run (with a bit of open moorland and trackless forest thrown in!)
Entries welcome from Solos and Relay teams. A challenging and spectacular off-road race for the experienced, and anyone up for a tough day out!
Short Fast Durty
500m Loch Swim (wetsuits compulsary)
12km Moderate Mountain Bike Course (forest roads, good tracks, small sections of fun singletrack)
5km Trail Run (with a bit of trackless forest thrown in!)
Entries welcome from Solos and Relay Teams
The Short, Fast, Durty is an ideal introduction to off-road racing, and open water swimming - novices more than welcome. However, it's also a stiff challenge for those wanting to go fast!.
**As an experiment, we are offering a non-competitive (i.e. untimed) opt-in wave at the Short Fast Durty Tri in 2020 alongside the regular competitive/timed waves.
Sustainability (Important Bit!)
We're trying to raise our sustainability game in 2021 and beyond. Yes, it's small stuff, but it's a start, and every bit helps. There are two main changes to the way we're running events we want you to be aware of, and need your collaboration on please;
a) Cups: feed station cups are our biggest source of waste. So we're stopping using them. Completely. Single use cups are entirely avoidable. There will be no cups at feed stations. Instead (for 2021 only) we will supply you with a re-usable foldable 'soft cup' for use as part of your race entry. You will need to carry this with you and use it on the course if you wish to use feed stations.
b) T Shirts: we know many of you love and use them, so we will keep on having them as a race memento. However, we know that some of them get disposed of without ever getting used - that's a waste of resources we can avoid. So, when you enter you will have the option to choose "No T-Shirt". The cost of your entry will remain the same, and we will donate the equivalent of the cost of your T-Shirt to charity (for 2021 this is The John Muir Trust.
Prices
To sign-up for this event, the Service Fee is 4% (min 50p) for each sign-up
Aviemore Triathlon - Long Hard Durty RELAY
| Until | Discounted* | Standard |
| --- | --- | --- |
| 17 Jan 2021 | £70.00 | £76.00 |
| 12 Sep 2021 23:59 | £79.00 | £85.00 |
*Discounted for members of any of TS TE WT
Aviemore Triathlon - Short Fast Durty RELAY
| Until | Discounted* | Standard |
| --- | --- | --- |
| 17 Jan 2021 | £62.00 | £68.00 |
| 12 Sep 2021 23:59 | £64.00 | £70.00 |
*Discounted for members of any of TS TE WT
Aviemore Triathlon - Long Hard Durty SOLO
| Until | Discounted* | Standard |
| --- | --- | --- |
| 17 Jan 2021 | £50.00 | £56.00 |
| 14 Sep 2021 23:59 | £59.00 | £65.00 |
*Discounted for members of any of TS TE WT
Aviemore Triathlon - Short Fast Durty NON-COMPETITIVE
| Until | Discounted* | Standard |
| --- | --- | --- |
| 17 Jan 2021 | £42.00 | £48.00 |
| 14 Sep 2021 23:59 | £49.00 | £55.00 |
*Discounted for members of any of TS TE WT
Aviemore Triathlon - Short Fast Durty SOLO
| Until | Discounted* | Standard |
| --- | --- | --- |
| 17 Jan 2021 | £42.00 | £48.00 |
| 14 Sep 2021 23:59 | £49.00 | £55.00 |
*Discounted for members of any of TS TE WT
Dates and Status
Date: 19 Sep 2021
Status: Closed
Event
Available/Total
Closing Date
Aviemore Triathlon - Long Hard Durty RELAY

??

/15
12 Sep 2021 23:59
Aviemore Triathlon - Short Fast Durty RELAY

??

/5
12 Sep 2021 23:59
Aviemore Triathlon - Long Hard Durty SOLO

??

/240
14 Sep 2021 23:59
Aviemore Triathlon - Short Fast Durty NON-COMPETITIVE

??

/36
14 Sep 2021 23:59
Aviemore Triathlon - Short Fast Durty SOLO

??

/255
14 Sep 2021 23:59
List
Badaguish Centre Aviemore PH22 1QU