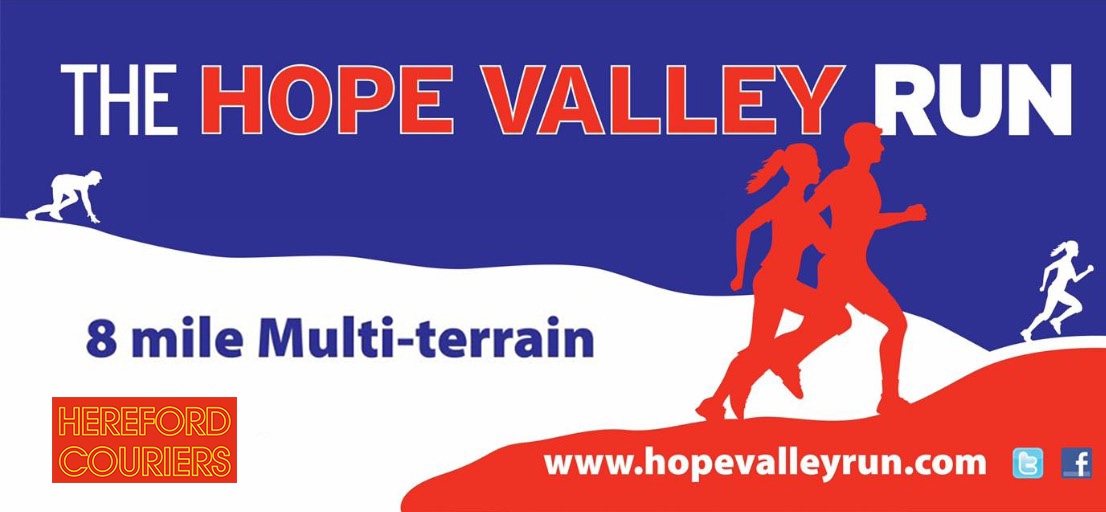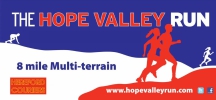 The Hope Valley Run 2023 has now closed and you will not be able to sign-up for it. Please check the Organiser's Description for any organiser updates.
This event is in a testing state, and is not open for public sign-ups until the organiser has launched it.
Organiser's Description
HopeValley Run 8 mile
Multi terrain 18th event
The HVR route incorporates fields, ash paths and woodlands within the valley between Woolhope and Fownhope. The course has its hills and flats throughout and an abundance of fantastic scenery. In the 18 years the event has taken place and once again we have the advantage of chip timing which is a massive bonus. Starting and ending at Woolhope Village Hall.
Race Date:
Sunday 22nd October 2023
Start Time:
11am - Chip timed race
Entries:
Entry Fees £18.00 Affiliated /£20.00 un affiliated. Race Limit 500. Minimum age 15 on day of event. ALL Entrants Must sign up in advance, no on the day sign ups permitted.
Race HQ:
Woolhope Village Hall, Martins Close, Woolhope, Hereford, HR1 4QS
Parking:
Parking in a nearby field.
Facilities:
Toilets are available at the village hall.
Refreshments:
Available from village hall. Water will be provided at the finish.
First Aid:
Full medical event cover will be in place.
Distance/Terrain:
8 mile Multi terrain
Course Details:
Out, round and back course. Full UK Athletics License. Full route map available here
Medals:
Every finisher will receive a medal.
Prizes:
Male and Female Prizes for 1st, 2nd, 3rd placed finishers as well as age catergory prizes in 5 year bands. There will also be a team prize for first 4 male and first 3 female finishers.
Profits from this race will be donated to the ABF The Soldiers Charity.
Terms And Conditions
The entrant must agree to the following terms and conditions.




This event is to be held under UK Athletics rules. Race Licence applied for. The entrant agrees to abide by the rules of the event and that the officials' decision is final.




The entrant confirms that they have no medical disability that would endanger themselves or others by taking part (and will not run if unfit to do so on the day).

The deadline for transfers or withdrawals for this event is the 19th October 2023 this is so this allows us to send the data onto the Chip Timing company who need to sort the race-day bibs. Failure to notify us before this time will result in no further edits or refunds for your entry.

The entrant understands that the organisers will not be liable for any loss, damage, injury or illness howsoever caused as a result of entering the race. The entrant agrees that during the race they will obey marshals' instructions. No dogs will be allowed on the course.




If for any reason beyond our control the race has to be cancelled on the day ("Act of god" Flooding, Accidents, incidents etc) we cannot guarantee a full refund or that the race will be rescheduled. We will however do everything possible to resolve any unfortunate situation.

All entrants shall be deemed to have made him/herself familiar with, and agreed to be bound by the UKA Anti-Doping Rules and to submit to the authority of UK Anti-Doping in the application and enforcement of the Anti-Doping Rules. The UKA Anti-Doping Rules apply to entrants participating in the sport of Athletics, for 12 months from the [date of entry], whether or not the entrant is a citizen of, or resident in, the UK. http://www.uka.org.uk/wp-content/uploads/2021/05/210507-UKA-AD-Rules-3-combined-final.pdf For added clarification, the date of entry is the date of the event
Prices
| Until | Discounted* | Standard |
| --- | --- | --- |
| 21 Oct 2023 19:59 | £18.00 | £20.00 |
*Discounted for members of clubs affiliated to any of EA WA SA
To sign-up for this event, the Service Fee is 4% (min 50p) for each sign-up
Dates and Status
Date: 22/10/2023
11:00:00 - 14:00:00
Status: Closed
Total Places: 500
Places Available: ??
List