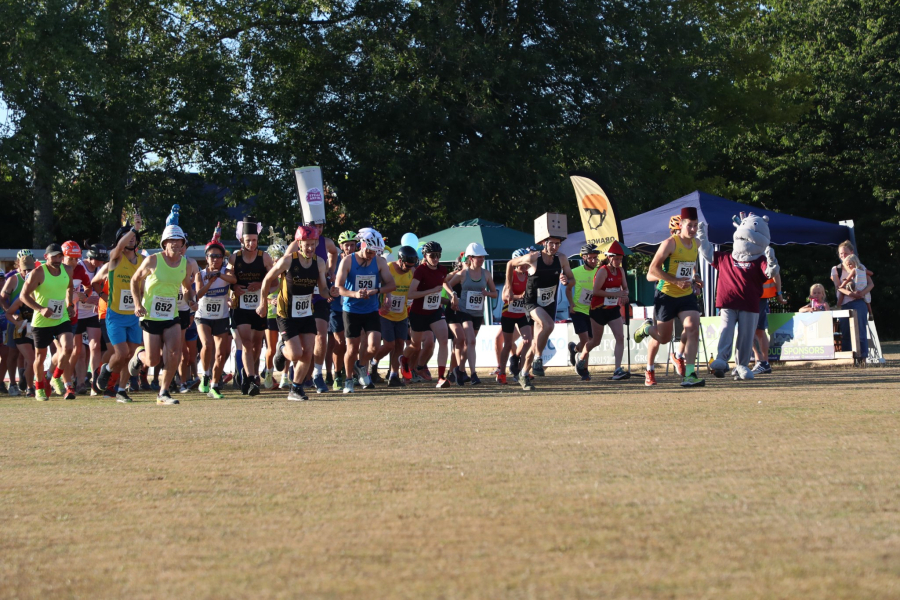 The Hilly Helmet Challenge - The Magnificent 7th has now closed and you will not be able to sign-up for it. Please check the Organiser's Description for any organiser updates.
This event is in a testing state, and is not open for public sign-ups until the organiser has launched it.
Organiser's Description
Hilly Helmet Challenge - The Magnifcent 7th
After collecting a RaceCheck Runners Rated Gold award for our 2022 event, Hilly Helmet returns to Leighton Recreation Centre on 16th August 2023 at Westbury again starting promptly at 7pm. It's great to be back and we hope you'll support us once again in our 7th year as we once again help raise funds for the charity Brain Tumour Support.
There will be prizes for the first male and female finshers and of course there's a prize for the best helmet worn to take part on the night. We love to see you getting creative and this year your inspiration is the number 7, magnificent, lucky, however you want to portray it and you're in with a chance to win the coveted Best Helmet prize, or just turn up in a helmet you feel comfy in to experience the whole sensation of the Challenge of taking part in a helmet.
Every participant will also receive one of our unique pottery mementos as they cross the finish line of course.
It was great to have Westbury cricket club offering refreshments again last year and they'll be doing it once again, along with a BBQ.
We regret that due to the nature of the course it is unsuitable for wheelchairs. With an eye on all our particpants safety, runners are not permitted to run with dogs while taking part as some trails get quite narrow and depending on the weather could also become slippery.
Association of Running Clubs Race Permit ARC/23/0142
We're grateful for your support and keen to keep our event good value at just £16 with £2 discount to members of ARC Affiliated clubs. This will rise to £18 for on the night entry.
For information during the lead up to our event, please also follow our feeds on our website and on social media, www.orangehelmetevents.org.uk on Instagram, hillyhelmet, on Facebook, https://www.facebook.com/hillyhelmet and on Twitter, https://twitter.com/HillyHelmet
Prices
| Until | Discounted* | Standard |
| --- | --- | --- |
| 14 Aug 2023 23:59 | £14.00 | £16.00 |
*Discounted for members of Association Of Running Clubs
To sign-up for this event, the Service Fee is 4% (min 50p) for each sign-up
Dates and Status
Date: 16/08/2023
Status: Closed
Total Places: 140
Places Available: ??
List