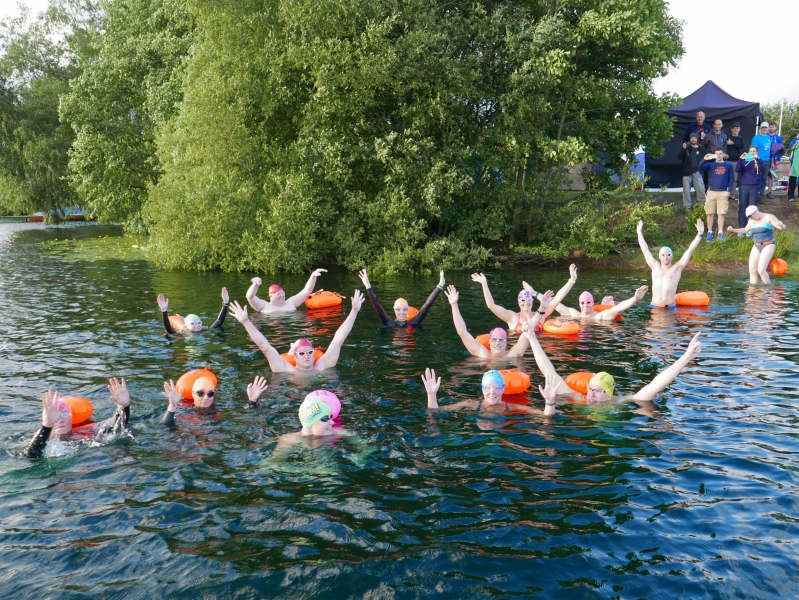 Organiser's Description
Swim 'The Channel Up North' Challenge
Boundary Water Park, Cheshire, CW4 8HT
Saturday 15th June, 2024, Start 8.00pm
'Swim The Channel Up North' offers soloists and relays the chance to swim the 36km length of the English Channel continuously. For potential English Channel swimmers its an event that provides a clear idea on the time it will take to swim the English Channel proper.
Cost*
Swim The Channel Up North; Soloists: £300.00. Relays: £360.00
*Full water safety is provided as part of your entry fee. No cut off time.
For the last eight years this tough endurance event has attracted solo swimmers and teams who want the challenge of swimming the distance equivalent of the English Channel or to swim a mile every hour for 12 hours in the relative comfort of an English lake.
Many of the individuals and teams are already committed to challenges such as the English Channel and want to replicate the experience of long distance swimming. Many just do it for the crazy nature of the challenge!
In the 'Channel Up North' relay team swimmers are required to complete equal distances and swim in a designated team order. Prior to the swim start teams must select either the 1.5km or 3km distance to complete each time someone swims. If a swimmer drops out during the challenge due to injury, lack of gumption etc, the team can continue until the 36km distance is completed although the team won't be officially placed.
SWIMMER SAFETY REQUIREMENTS
Uswim water safety cover is provided throughout the whole event. For your safety and wellbeing we also require the following;
Solo Swimmers are required to have;
LAND SUPPORT. This will be a trusted person who will be responsible for organising your feeds and looking after your welfare at all times including driving you to and from the event etc
TOWFLOAT attached at all times. During darkness hours the towfloat will need to be illuminated with an internal light for increased visibility.
Note. No land support, No towfloat, No swim.
Relay Teams are required to have;
TOWFLOAT (illuminated) attached during darkness hours for increased visibility. During the day relay team swimmers will not be required to wear a towfloat but may do so if they wish.
Prices
The organiser has included pricing details in the Organiser's Description
For each sign-up, the organiser pays the Service Fee of 4% (min 50p). You pay no surcharge
Dates and Status
Date: 15 Jun 2024
Closing Date: 14 Jun 2024 23:59
Status: Open
Event
Available/Total
Relay 'Swim The Channel Up North Challenge'

??

/10
Solo 'Swim The Channel Up North Challenge'

??

/10
Boundary Water Park, CW48HT