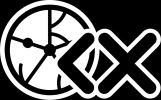 Stromness Cross 2023 - 'The Twisted One'
12 Feb 2023
This Festival is in a testing state, and is not open for public sign-ups until the organiser has launched it.
Organiser's Description
Orkney CC's -
Stromness Cross 2023 - '
The Twisted One'
(sponsored by The Orkney Creamery)
The RACES
The event will take place at Coplands Dock in Stromness on Sunday 12th February.

The event format will be two categorised races, Race 1 for P2-P4 & P5-P7 and Race 2 for Youths/Adults. Youths are classed as secondary school-age and under 18 on the day of the race.

The P2-P4 race will run for 15 minutes.
The P5-P7 race will run for 15 minutes.
The Youths race will run for 30 minutes
The Adults race will run for 40 minutes
The Adults race will also serve as Round 4 of the 2022/23 Orkney CC Cyclo-Cross Series
Prior to each race riders will be allowed onto the course for practice.


CX bikes, MTB's and road bikes are all acceptable although we strongly advise against using slick (road) tyres.

There will be medals for anyone who is awesome on the day.
The (PROVISIONAL) TIMINGS
Registration for all riders will take place in the gravel car park at Coplands Dock.

P2-P4 & P5-P7 race registration will take place between 12.50PM to 1.00PM

Adults/Youth registration will take place between

2.00PM and 2.10PM
The P2-P4 & P5-P7 race will start at 13.30PM
The Adults & Youths race will start at 14.30PM

There will be a short prize giving ceremony immediately after each race.

Timings are subject to change.

The ENTRY
The entry fee is £2.50 per rider for P2-P7 & Youths/U18's

The entry fee is £5 per rider for Adults


Entry is limited to 25 riders per race

The closing date for entries is Thursday 9th February 2023.
There will be no entries taken on the day.
A race pack with final details of the event will be sent out (via email) on Friday 10th February 2023 .
This is a small, club event. Entry fees will be allocated to putting on this event and making it the best we can. Surplus funds will be used to further support the development of cyclocross in Orkney. Therefore unfortunately no refunds will be given.
The DIRECTIONS
It's at Coplands Dock, Stromness


Please park-up in the gravel car park at Coplands Dock.
The SMALL PRINT

This is a fun event run as a coach-led racing activity.

By entering you are agreeing to abide by the event rules and the instructions of the coach.

Cyclists must be able to ride unsupervised to enter this event.


If you are Under 18 you may only participate if a parent or legal guardian has agreed to these conditions and consents to your participation. You must be accompanied at the event by a responsible adult over the age of 18.

You understand and agree that you participate in the event entirely at your own risk, that you must rely on your own ability in dealing with all hazards, and that you must conduct yourself in a manner that is safe for yourself and all others throughout the duration of the event.

You acknowledge that participation in the event is physically strenuous and demanding. You are aware of the nature of the event and associated medical and physical risks involved. You further certify that you are physically capable of participating in the event and will only participate in the event if you are fit enough to do so.

If you have any medical condition/s, including allergies, which the coach might need to be aware of, you undertake that you have provided details of these at the point of registration.

You accept full liability and responsibility for any medical expenses incurred as a result of training for and/or participating in the event.

Whilst the coach will take every care with the staging of the event, you accept that you must make all reasonable precautions for the safeguarding of your person and of your property during your participation in the event. You further acknowledge that personal accident and personal items insurance is your responsibility.

You accept that it is your responsibility to provide and use a suitable bicycle and helmet. The coach's decision is final as to whether the bicycle and helmet are suitable.

You accept that the coach reserves the right to amend the event format or cancel the event due to health and safety reasons, including storm, rain, inclement weather, winds or any other act of god conditions.

Covid-19 Specific Terms and Conditions
By submitting an entry, you hereby declare that:
You will not attend if you have any Covid-19 Symptoms.
If you have any questions then please feel free to drop Pete Bentley an email at coaching@orkney.cc

#crossisboss
Prices
For each sign-up, the organiser pays the Service Fee of 4% (min 50p). You pay no surcharge
Stromness Cross 2023 - Adult
| Until | |
| --- | --- |
| 09 Feb 2023 23:59 | £5.00 |
Stromness Cross 2023 - Youth
| Until | |
| --- | --- |
| 09 Feb 2023 23:59 | £2.50 |
Stromness Cross 2023 P2-P4
| Until | |
| --- | --- |
| 09 Feb 2023 23:59 | £2.50 |
Stromness Cross 2023 P5-P7
| Until | |
| --- | --- |
| 09 Feb 2023 23:59 | £2.50 |
Dates and Status
Date: 12 Feb 2023
Closing Date: 09 Feb 2023 23:59
Status: Closed
Event
Available/Total
Stromness Cross 2023 - Adult

??

/25
Stromness Cross 2023 - Youth

??

/25
Stromness Cross 2023 P2-P4

??

/25
Stromness Cross 2023 P5-P7

??

/25
List