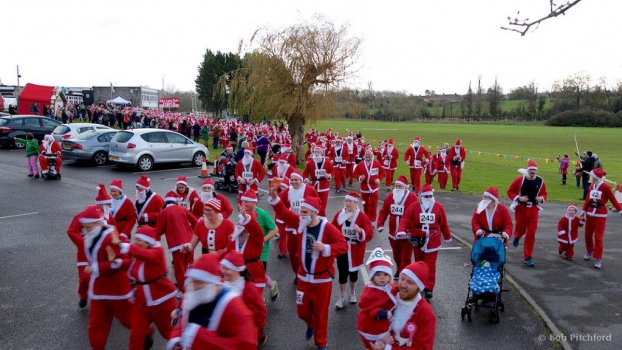 Shire Santa Dash 2023 has now closed and you will not be able to sign-up for it. Please check the Organiser's Description for any organiser updates.
This event is in a testing state, and is not open for public sign-ups until the organiser has launched it.
Organiser's Description
We are back !!! Welcome to Shire Santa Dash 2023 !!
Shire Santa Dash - Family friendly 5km event.
Whether you have little ones in pushchairs, plan to dance your way around or are looking to set a record time - its a great event for everyone!. All profits go to ensuring and enhancing the Christmas Lights in Shirehampton.
SORRY NO DOGS ARE PERMITTED WITHIN THE GROUNDS OF THE PBA
We are sorry but there is no Elf Sprint this year. We are unable to obtain suits at a reasonable price. We do however have suits for the under 5s.
When: Sunday 3 December
Where: PBA, Nibley Road, Shirehampton. BS11 9XW
Time: 11.00am Santa Dash
Santa Dash Route: a 5km route around the streets of Shirehampton, the route can be found on our facebook page www.facebook.com/shirechristmasilluminations,
Price: Santa Dash: £12 Adult Age 18 and over
£8 Child Age 6 -17
£5 Child Age 5 and under
Price includes full santa suit and finishers medal.
The structure is simple, if you are an Adult over the age of 18, pay the price of an adult, we will issue the best fit suit for you. For children between the age of 6 and 17 we will issue the suit that best fits them.
Remember, its one size fits no one basically, but hey thats part of the fun !
Prices
The organiser has included pricing details in the Organiser's Description
To sign-up for this event, the Service Fee is 2% (min 25p) for each sign-up. The organiser also pays 2% (min 25p)
Dates and Status
Date: 03/12/2023
11:00:00 - 18:00:00
Status: Closed
Total Places: 500
Places Available: ??