Craig's events
Dave Wrights Colchester 15 and 7.5 mile
14 Mar 2021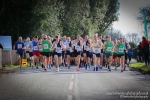 Closing Date: 14 Feb 2021
Dave Wrights Colchester 15 and 7.5 mile road race
Sunday 14th March 2021 first wave starting at 8:30am, last wave 12:30 pm. If you want to run with your club friends you will be able to do so in groups of 6. If your chosen time slot is full, please scroll down to the next available one. I feel this is the way forward, having staggered start times to guarantee events going ahead for the forthcoming year with COVID regulations. I have already hosted 2 events in 202...
Layer Twixmas Trail
11 Apr 2021

Closing Date: 10 Apr 2021
LAYER TWIXMAS TRAIL
4.5 OR 8 MILE SELF NAVIGATION TRAIL RUN
Sunday 11th April 2021.
Staggered start times between 9:00 am and 11.30 am.Distance to be selected on the day - 4.5 or 8 miles
This is a self navigation trail run using a written route description, which will be issued to you on the day. There are no markings or marshals. You will be timed out and back in at the finish. Event HQ w...
Run the Essex Way 82 miles (virtual on the actual route)
31 Dec 2022

Closing Date: 31 Dec 2022
Here is your chance to run the Essex Way as a virtual event, you can run this with your friends or by yourself.
You can choose to run, walk or jog this - it's entirely up to you, and complete each leg at different days and times and in any order you wish to do so, to cover the full distance of 82 miles on the stunning Essex Way. You will be posted out full trail narrative printed instructions for each leg, taking you over the 10 stages, starting at Epping Station for your first l...