Craig's events
Layer Twixmas Trail 2021
27 Dec 2021

Closing Date: 25 Dec 2021
LAYER TWIXMAS TRAIL
4.5 OR 8 MILE SELF NAVIGATION TRAIL RUN
Monday 27th December 2021
Staggered start times between 9:00 am and 9:15 am.Distance to be selected on the day - 4.5 or 8 miles
This is a self navigation trail run using a written route description, which will be issued to you on the day. There are no markings or marshals. You will be timed out and back in at the finish. Event HQ ...
Dave Wrights Colchester 15 and 7.5 mile race 2022
20 Mar 2022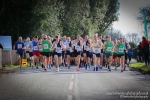 Closing Date: 01 Mar 2022
Dave Wrights Colchester 15 and 7.5 mile road race
Sunday 20th March 2022 starting at 9:00am - registration is open from 8:00 am.
The 15 mile race consists of 2 laps around the quiet countryside of Essex and surrounding villages of Langham and Boxted.
The 7.5 mile event is 1 single lap of the same course.
This is a cracking location on some lovely quiet rural roads.
chip timed and trophies for 🥇🥈🥉male & female,🥇team of 3 male &am...
Run the Essex Way 82 miles (virtual on the actual route)
31 Dec 2022

Closing Date: 31 Dec 2022
Here is your chance to run the Essex Way as a virtual event, you can run this with your friends or by yourself.
You can choose to run, walk or jog this - it's entirely up to you, and complete each leg at different days and times and in any order you wish to do so, to cover the full distance of 82 miles on the stunning Essex Way. You will be posted out full trail narrative printed instructions for each leg, taking you over the 10 stages, starting at Epping Station for your first l...