Craig's events
Runners v Riders 2023
26 Dec 2023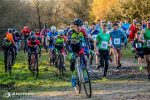 Closing Date: 22 Dec 2023
RUNNERS V RIDERS BOXING DAY 2023
Runners v Riders is a traditional festive event. The totally awesome event, were runners race cyclists to compete for the Markham Cup. The event first started in the 1930's and has gathered pace every year an...
Layer Twixmas Trail 2023
27 Dec 2023

Closing Date: 23 Dec 2023
LAYER TWIXMAS TRAIL
4.5 OR 8 MILE SELF NAVIGATION TRAIL RUN
Wednesday27th December 2023
Start anytime between 9:00 am and 10:00 am.Distance to be selected on the day - 4.5 or 8 miles
Festive fancy dress is optional but there will be a £10 cash prize for the best festive dressed on the day !
This is a self navigation trail run using a written route description, which wil...
Dave Wrights Colchester 15 and 7.5 mile 2024
24 Mar 2024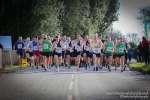 Closing Date: 07 Mar 2024
Dave Wrights Colchester 15 and 7.5 mile road race
Sunday 24th March 2024 starting at 9:15am - registration is open from 8:00 am.
The 15 mile race consists of 2 laps around the quiet countryside of Essex and surrounding villages of Langham and Boxted.
The 7.5 mile event is 1 single lap of the same course.
This is a cracking location on some lovely quiet rural roads.
First male and female will receive a free entry to one of our future events.
Run the Essex Way 82 miles (virtual on the actual route)
31 Dec 2024

Closing Date: 29 Dec 2024
Here is your chance to run the Essex Way as a virtual event, you can run this with your friends or by yourself.
You can choose to run, walk or jog this - it's entirely up to you, and complete each leg at different days and times and in any order you wish to do so, to cover the full distance of 82 miles on the stunning Essex Way. You will be posted out full trail narrative printed instructions for each leg, taking you over the 10 stages, starting at Epping Station for your first l...