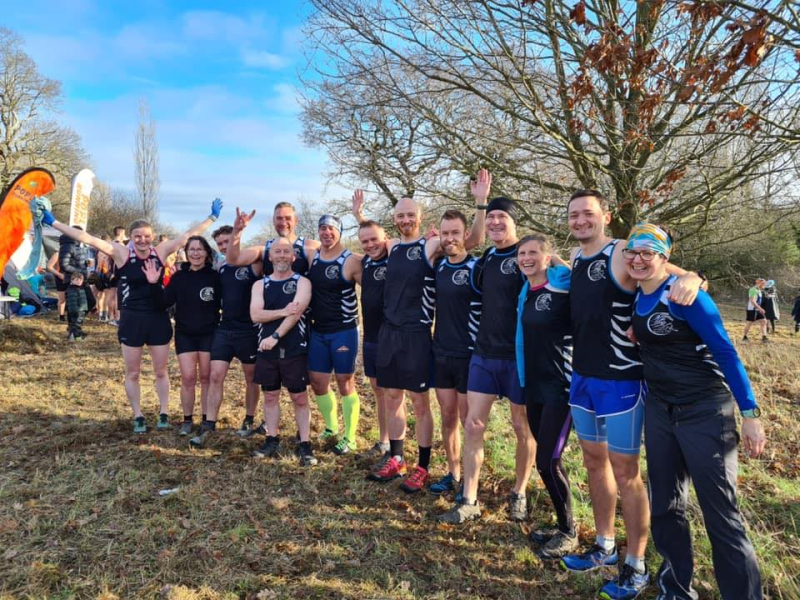 Organiser's Description
Leicester Triathlon Club
Standard Membership will be £30.00 Concessionary Memembership is still £20.00 (if you wish to pay it on top the England Athletics Affiliation Fee is now £16). Lake only Membership will again be priced at £15.00.
Welcome to Leicester Triathlon club, a.k.a. "The Zebras". We formed in 1983 and currently have close to 200 members who range from complete novices to multiple Ironman finishers and Great Britain age group team athletes. We are a friendly club and always welcome new members to train, race and enjoy a drink or two. Why not come down and meet us to train and chat with like-minded people. Leicester Triathlon Club prides in it's duty of care towards its members with a high quality and efficient level of service. The club now has a separate thriving Junior section which is very popular. For more details see the Junior tab at the top of the club webpage.
Our members can also provide advice, support and encouragement and we have several qualified coaches.
The club organises two weekly open water swim sessions for its members only, (Wednesday evenings 18.30-20.00 & Saturday mornings 7.45-9.15), from May through to October at Watermead Country Park near Syston (more info on the swimming page-please read). We are once again offering Lake Only Membership, this is priced at £15 but this will not give you access to any of the other sessions that we run as a club.
We run a swim session on Thursday evening (there is a choice of a technique or endurance session which run side by side) at Braunstone Leisure Centre from 2000-2100hrs. Meet in the foyer around 19.45 and cost is £6 a session preferably paid via the teamo app explained a little later on.
NB - to join in & benefit from our swimming sessions & coaching you need to be able to swim front crawl/freestyle comfortably for 4 lengths of a 25m pool (i.e a 100m continuous swim).
The running session every week is a a track session on Tuesday evening at Saffron Lane at 1900hr.
Bike rides and other runs are organised regularly amongst members.
The Braunstone Parkrun takes place every Saturday at 9am. As a group Leicester Triathlon Club are encouraging our members to take part on the first Saturday of every month. You need to register first and take a printed copy of your barcode along with you. See www.parkrun.org.uk/braunstone/
All abilities attend, everyone is welcome and encouraged.
It is a good way to measure your own personal progress as well as spend some time with LTC buddies.
We head off to the Leisure Centre for snacks afterwards.
Also in the spring summer when we swim at the lake at Watermead park its great fun doing the Watermead parkrun after.
We run a track session on a Tuesday evening at Saffron Lane Stadium. The cost is £5.60 paid to the Leicester City Council and is a little cheaper if you have the card at £5.
Wednesday evenings we often have a hill session run at Bradgate Park, meet during the summer in the Newtown Linford car park at 18.50. In the winter when the car park is closed for vehcles we meet just outside near the small group of shops but always posted in our facebook group and on our page.
We also use an ap called Teamo that helps those that do not use socialmedia to communicate.
All members can follow Leicester Triathlon Club events by downloading the teamo app.
The app also takes cash free payments for swim nights and event communications between members.
For more information visit our website www.leicestertriathlonclub.co.uk and join our facebook group
Prices
see
Info
For each sign-up, the organiser pays the Service Fee of 4% (min 50p). You pay no surcharge