Kinross Cycling Club
Sportive Kinross
30 Apr 2022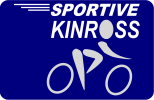 Closing Date: 16 Apr 2022
Sportive Kinross is now in its 10th. year, and once again we are delighted to be supporting Children's Hospices Across Scotland CHAS Website and so far, we have raised in excess of £82,000
The entry fee is £30, plus the Entry Central Service Fee for each sign-up. Payment is by card only.
To sign up for this event you must log into your Entry Central (EC) account or Register (create) an account with EC if you don't already have one. ...
Sportive Kinross CHAS Donor
30 Apr 2022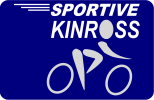 Closing Date: 16 Apr 2022
This is a priority advanced entry for you only. It will require approval by a Sportive Kinross administrator. You have been offered this priority place as you very kindly donated the 2020 / 2021 entry fee to CHAS when our event was cancelled.
Sportive Kinross is now in its 10th. year, and once again we are delighted to be supporting Children's Hospices Across Scotland CHAS Website and so far, we have raised in excess of £82,000
...