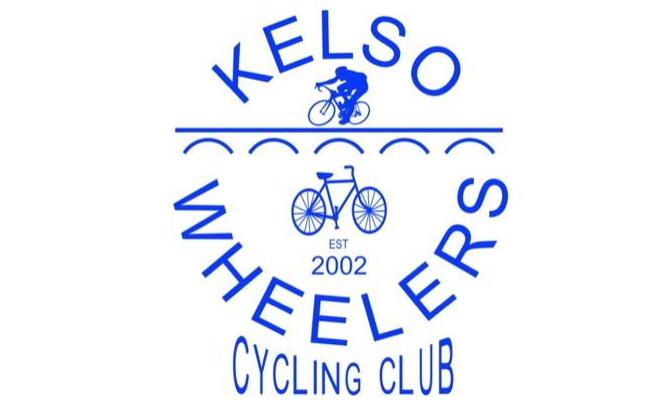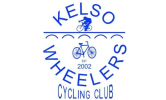 Kelso Wheelers has now closed and you will not be able to join
Organiser's Description
Kelso Wheelers Cycling Club Membership
Membership from 29/03/2023 - 28/02/2024
Welcome to Kelso Wheelers - Formed in 2002, this is now our 21st year as a Scottish Cycling affiliated Club.
Kelso Wheelers offer something for everyone. We are a very friendly and welcoming club, offering cycling disciplines from youth MTB to senior level Road Time Trials and Social Rides.
Road Time Trials take place on a Thursday evening throughout the 2023 season (See Facebook or contact us to find out dates and courses).
We have weekend and mid week club runs, regular MTB sessions and a Junior MTB sessions on a Wednesday.
A Club Chaingang night should be running again in 2023 - usually on a Monday evening.
We are also Scottish Triathlon affiliated for all you Triathletes out there.
Ladies Only Cycling is arranged through "The Breezers" - a thriving group for ladies of all ages and abailities to meet up for coffee, social cycles, coffees and learn about bike maintenance. Did we mention they like a coffee?
Training Activities - Please check on social media for any changes or contact the club.
Monday - Mountain Biking, 6pm to suit all abilities, leaving from Abbey Fitness Centre, Kelso (must be self sufficient and optionally bring cake - NB Not a training ride.
Tuesday - Triathlon Swim Session, Juniors 7-8pm, Seniors 8-9pm, Kelso swimming pool.
Wednesday - Youth Section Cycle, 6.30-7.30pm during term time at Angraflats woods.

Thursday - Club Time Trials - April to September, Time and location as per calendar. Usually 10, 12 and 20 mile courses, with a few Flyers thrown in and the infamous Hume Castle Continental and Redpath Ripper Hill Climbs. As a club, we compete in the 4 race Border Trophy which is 4 x 10 mile TT races over the season with events at Berwick, Galashiels, Hawick and Kelso. Again, details will be posted on social media.
Saturday - Triathlon Swim Session 7.30-9am, Kelso swimming pool.
Sunday - Sunday Club Bike Ride with the Coldstream prmeier Cru. The Route is decided on the day and depends on weather and wind! Meet 09:30 a.m. at Cross Keys Hotel, Kelso, check Facebook for details.
Sunday - Kelso Breezers, Ladies Only rides - Usually meet at 09:30am Riverside Car Park, check the Breezers Facebook page for ride details.
Mondays - (Not every week but most - check Facebook for updates) Club Chaingang - roughly 17 mile loop from Kelso Woodside, out through Birgham, Fireburnmill, The A697 up to Orange Lane, Eccles, Ednam and back to Kelso.
Other club activities and events, such as the Club 100 Milers and Winter MTB Events are reguarly posted on the Facebook group page.
Membership Fees 2023 (Frozen for over 5 years)
Senior (over 18) £20
Junior (16-18) £5
Juvenile (under 16) £5
CLUB OFFICIALS 2023/24
Chairman: Robert Ure - roberture@rocketmail.com
Vice Chairman: Leahn Parry -
Club Secretary: Sharon Onley - sharononley@gmail.com
Treasurer: Craig Dickson - kelsowheelerscc@gmail.com
Membership Secreatry: Callum Dickson - kelsowheelersccgmail.com