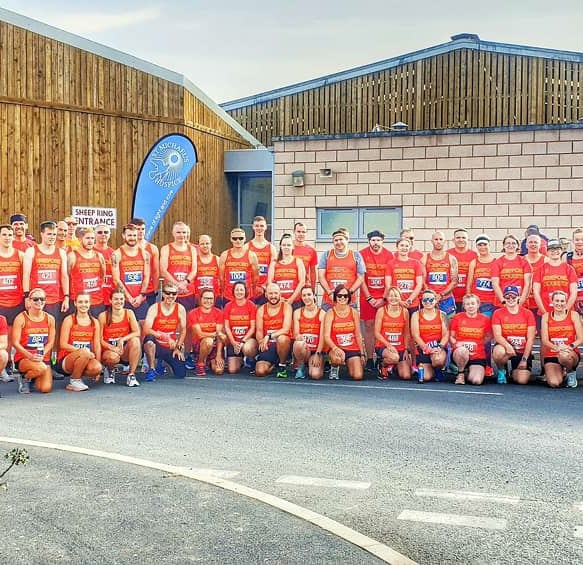 Hereford Couriers Club Membership 2021 (Junior & Senior 16+) has now closed and you will not be able to join
This club is in a testing state, and is not open for public sign-ups until the organiser has launched it.
Organiser's Description
Welcome to the Membership page of
Hereford Couriers Running Club.
Please follow the below link to the correct entry central page: https://www.entrycentral.com/CouriersMembership
We are proud to announce our best ever membership offer to all current members for 2021, to celebrate 40 years of Hereford Couriers our membership will be reduced to just £15 which will include full Club Membership & England Athletics Affiliation
As a club our base is Hereford Leisure Centre on Holmer Road, Our Club Training sessions are Tuesday and Thursday at 6:30pm, We meet just inside the leisure centre in reception. We also work with a few local coaches and running groups so If you are looking for track, trail or something different, please let us know and we will put you in touch with them.
We are far more than a running club, we have many socials throughout the year including the AGM, many of these events involve a few drinks - they are pretty popular amongst our club members & a great way of making new friends.
As a club we organise a series of races which includes the Christmas 10k, the Westhope offroad race (part of the Herefordshire Summer offroad League) & new for 2021 we are proud to be the return of the 3 race 5k Series on one of the flattest road courses in the UK, We encourage our runners to take part & make the most of running in these races & for any reason you don't we always have marshalling duties which need filling.
We have a number of ways members can input into the development of the club, we have open club meetings and a very active facebook page as we feel the input of our members is key to the progress of the club.
In 2020, we decided to lower our club membership age to 16 & if you are a member of Hereford & County Athletics Club (16+) you can join the Couriers for FREE! - Drop us an email for more information and an application form.
See the full benefits of being a member below:
First claim Club Membership.

Join in with our ClubRuns and training.

Compete in Club colours with extra spectator support at local races.

Become part of a growing and vibrant team with a great social scene.

Option to take part and support the team in 4 summer & 5 winter races in the Herefordshire cross country league (all free of charge to compete in)

Have a say & input into how your club is run at club and AGM meetings.

Discounted entry (minimum £2 for England Athletics registered athletes)

Access to championship competitions for club athletes across numerous disciplines at a national, regional and local level. Road Relays, Cross Counties etc.

Eligibility to compete in national representative teams and at England Athletics age group level.

Exclusive offers and discounts from a range of England Athletics' commercial partners.

Have an opportunity to apply for the Club London Marathon place through the club ballot.

Get listed on the power of 10.

Junior membership 16+

FREE Membership for Hereford & County Athletics Club Members who are 16+ (Drop us an email for an application form herefordcouriersrunningclub@hotmail.com)

2nd Claim members are welcome, £10 for the year drop us an email for an application form.
Hereford Couriers is affiliated to England Athletics. if you are currently a first claim member of another club you will need to notify them of your resignation and if an affiliated athlete you will also need to complete an application to England Athletics for a change of first claim club for approval. If you need any further help with registration and change of club procedures or any other membership queries please contact us at herefordcouriersrunningclub@hotmail.com
Prices
see
Info
For each sign-up, the organiser pays the Service Fee of 4% (min 50p). You pay no surcharge