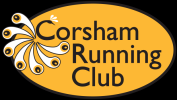 Hazelbury Hurrah!
14 Jul 2023
Organiser's Description
Hazelbury Hurrah!
Corsham Running Club are delighted that the Hazelbury Hurrah! will host runners for a fifth time in 2023. With both adult and junior races this truly is a great evening for the whole family.
Beautiful views and a good-time guaranteed for all!
The event schedule will run as follows:
6:30pm - Junior Race (registration 5:30pm - 6:15pm)

7:15pm - Main Race (registration 5:30pm - 7pm)
Please see the links below for full details on each of the events, which are Trail Running Association licensed and UK Athletics insured. We don't plan on sending many emails other than the race letters near the event itself. Between now and then please check our webpage and Facebook page for updates; please "follow" & "like" the latter! If you are on Strava please also join our Hazlebury Hurrah! group. For 2023's main race we intend to have a "race within a race", based on a Strava segment, for the ascent of Hazelbury Hill.
Finally, proceeds from the event will go to the following good causes:
Hazelbury Hurrah! - Main Race
Main race info:
Location: Leafy Lane Playing Fields, Corsham, SN13 0JT
Trail Running Association Licence: 5667
Date: Friday 14th July 2023
Time: 7:15pm
Price: £15 affiliated / £17 unaffiliated
Prizes: Male and female 1st, 2nd & 3rd place; female and male first V40, V50 V60 and V70; Team prize for first 2 male and female from the same team/club to count; Please note there will only be one individual prize per person – in the event of one person being eligible for more than one prize then the highest overall value prize will be awarded
Pie and beer for all finishers (or non-alcoholic/vegan alternative)
Course records: Overall & Male - Sam Pictor 33:47; Female - Zoe Sheffield 41:57.6
Ages: 15+
Route: A delightfully varied multi-terrain route that is well marshlled and marked. Starting with a lap of Leafy Lane Playing Fields, it then waeves it's undulating, and occassioonally muddy/wet and technical way around Hazelbury Manor. There are a few sections on quiet roads.
Places: 250
Hazelbury Hurrah! - Junior Race
Junior race info:
Location: Leafy Lane Playing Fields, Corsham, SN13 0JT
Trail Running Association Licenced (Permit number 5667) and insured via UK Athletics
Date: Friday 14th July 2023
Time: 6:30pm
Price: £5
Medal, drink and snack for all finishers
Race Number 5 in the Wiltshire Junior Race League
Trophies for the first boy and girl in each of the following age categories; under 9, under 11, under 13, under 15 and under 17
Ages: All runners must be aged between 7 and 17 as at 31/3/2023
Route: 2km, off road, flat, around the playing field and adjacent Leafy Lane Natural Burial Woods. A short section of the route passes close by the wood's natural burial ground. It is discrete but may be visible to runners from the race route.
Places: 125 entries
Supervision: Runners must run unaccompanied unless needed to support the runner's additional needs and it has been discussed with, and approved by, the organiser in advance of entry. We have a robust marshalling system that ensures line of sight supervision of all junior race entrants for safety and security.
Prices
Hazelbury Hurrah! - Main Race
| Until | Discounted* | Standard |
| --- | --- | --- |
| 12 Jul 2023 23:59 | £15.00 | £17.00 |
*Discounted for members of any of EA SA EA WA
For each sign-up, the organiser pays the Service Fee of 4% (min 50p). You pay no surcharge
Hazelbury Hurrah! - Junior Race
| Until | |
| --- | --- |
| 12 Jul 2023 23:59 | £5.00 |
To sign-up for this event, the Service Fee is 4% (min 50p) for each sign-up
Dates and Status
Date: 14 Jul 2023
Closing Date: 12 Jul 2023 23:59
Status: Open
Event
Available/Total
Hazelbury Hurrah! - Main Race

??

/250
Hazelbury Hurrah! - Junior Race

??

/125
List