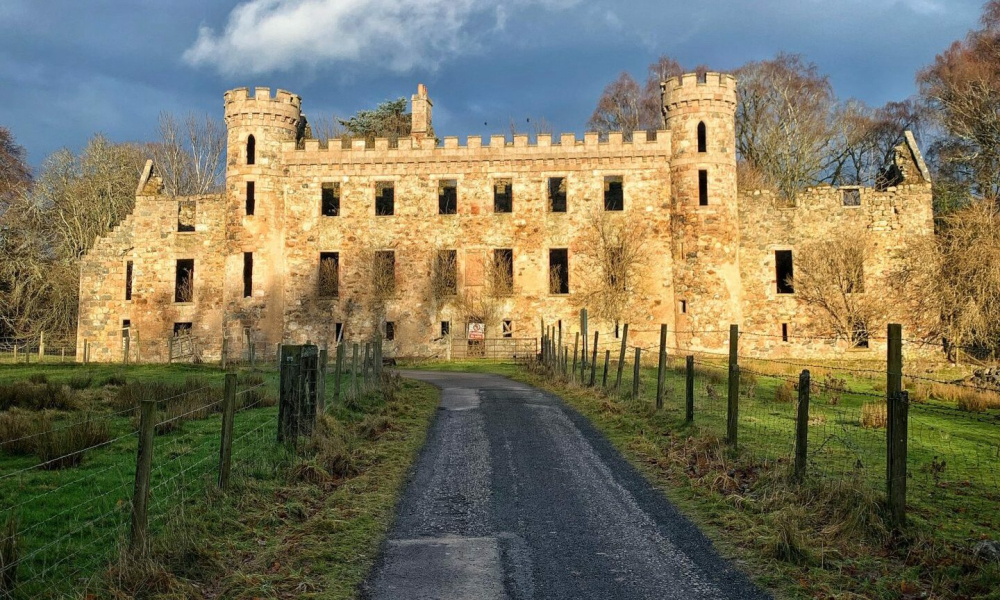 Organiser's Description
Canicross Aberdeenshire is delighted to be hosting our Canicross Event in the beautiful surroundings of Fetternear Estate
Scenic Races through the forest trails around Fetternear Estate.
Based at Netherton Business Centre, Kemnay, Inverurie, AB51 5LX (What3Words Squabbles.Animals.Takes)
Course is approx 5km.
Short course is approx 3km
YOU CAN ENTER BOTH COURSES
Race Day Schedule:
08:00 - 9:30 Race Registration both Races
9.00 Marshalls Briefing
9.30 Competitors' Briefing
10:00 5Km Race Start
11.30 Fun Run Start (3Km)
12.30 Kids Races
13.30 approx Results and Prizegiving
*Results will be announced and prizes awarded as soon as possible after the final runner crosses the finish line for each race.
Entry fee for the 5km race is £15
Entry fee for 3km Fun Run is £7.50
Camping is £10
Donation for parking, there will be a box.
RULES - PLEASE READ CAREFULLY BEFORE FILLING IN ENTRY FORM
DOGS – All participating dogs must be at least 1 year old on the day of the run. In season, pregnant or lactating bitches are not permitted to run. Bitches in season should be kept well away from the start / finish area and not taken on or near the course if brought to the event.
Dogs must be kept on the lead at all times during the race and at the event. If a muzzle is required it should be of the wire greyhound racing style.
Dogs must not be brought to the event if they are coughing or have recently been in contact with an infectious disease. It is the owner's responsibility to ensure their dog is fit and healthy before racing. If in doubt, consult your vet.
There will be no shared drinking bowls at the event, please remember to bring water bowls for your own dogs - there will be water to fill them.
EQUIPMENT - In the interests of dog welfare and competitor safety, both dog and human runners must run in suitable canicross equipment. This means harnesses for dogs must be suitable for canicross i.e. allows for free movement and does not restrict breathing when dog is pulling. Dogs may wear non-restrictive collars but must also wear a pulling harness. The line must include a bungee section and be attached to a belt worn by the human runners. It is not acceptable to run holding a lead. The organisers reserve the right to have the final decision on the suitability of equipment. Runners with unsuitable equipment will not be permitted to run.
BORROWED DOGS
It is presumed that you are running with your own dog. If you must borrow a dog to race with;
you may only enter the single dog category,
you should be familiar with each other and have trained together prior to the race,
you should be aware of the dog's anticipated behaviour in a race environment and be responsible for its care throughout the event.
You will not be permitted to race with a borrowed dog that you have only just met.
CAR PARKING
Parking for all race attendees will be clearly marked. Please feel free to make a donation for parking as the Pony Club are kindly letting us use their field.
BRIEFING
A race pack with course details and instructions will be emailed to all pre-entrants and provided verbally at the safety briefing before each race start.
SEEDED STARTS
Race starts are staggered and seeded for safety and to minimise overtaking. Please put your current 5k personal best time on the entry form (if you don't know your PB, please estimate). The organisers may alter your start position based on historic results if they feel your position in the start list would mean multiple overtakes are likely.
START
Runners will start individually at 15-second intervals in seeded order.
COURSES
The courses are approximately 5km and 3km, and are on mainly natural walking paths around the estate and through the forest, with plenty of twists, turns and undulations to keep you and your dog entertained. There is one short section of technical downhill on the long course where overtaking is not possible and you should proceed with caution. Just before the end ogf the long course there is a short section of tarmac. Marshals will be on hand to direct you and course signage will be clearly displayed.
FINISH
Drinking water will be available for dogs at the finish area, please bring a bowl for your dog. This is to avoid shared bowls to help reduce the risk of spreading diseases like kennel cough. Please also bring your own drinks cup or bottle to minimise our environmental impact.
RESULTS
We will announce the results as soon as possible after the end of racing. Race results will be available on raesplitter.
PRIZE GIVING
Prize giving will be at the same time as results are announced. There will be awards for 1st-3rd place in each class. Classes may be amalgamated depending on numbers.
CHILDREN
Junior runners aged 7-16 years old on the day of the run are permitted to race, however, those under 12 years of age on the day of the run must be accompanied by an adult at all times on the course.
We hope to have some kids races depending on attendance, these are for kids under the age of 7 and are just a bit of fun. Children must be accompanied by an adult at all times and the adult must also be attached to the dog that is running.
INSURANCE
The race will be covered by event/public liability insurance but all racers and spectators attend the event and run at their own risk. It is recommended that you hold personal liability insurance for canicross racing, but all racers and spectators attend the event and run at their own risk.
CHANGES TO ENTRIES
Changes to entry details must be made by email only to canicrossaberdeenshire@gmail.com
Substituting of dogs is allowed and can also be made on the day, but we ask that you notify us at registration and advise if your estimated time needs to be amended.
There is a 50% refund available if you withdraw from the event, and your entry can be filled from the waiting list. If you must withdraw but are able to marshal instead, your entry can be transferred to a future race at no additional cost.
No changes to runners permitted after the closing date - Please remember that this event is organised by volunteers and we appreciate your understanding. For safety reasons, if you allow someone to race in your place on the day, both you and the runner will be disqulaified from this event.
CANCELLATION
Should the race have to be cancelled or postponed for reasons beyond the organisers' control or in the event of bad weather, making the course too dangerous to run on, we shall post news of the cancellation on Canicross Aberdeenshire's Facebook page, and email entrants. No refund will be offered in this circumstance, but we will look to reschedule the event for a later date and transfer the entries.
NB: It is the entrant's responsibility to check the race is still on before traveling. The organisers will post on Facebook and email all entrants if there are any last-minute changes - please check your email before traveling.
FACILITIES
Please respect the facilities and venue. Clean up after your dog in all event areas and on the course. There will be two portaloos available. These are not to be used for anything other than what they are designed for.
CAMPING
Please support onsite camping as it helps cover the cost of toilets etc for the event. There is not a lot of options for camping nearby. Camping is available in the field just down from the business centre and not far from the start/finish line. It will be £10 per vehicle, Canicross Aberdeenshire club members camp for free.There will be two portaloos on site along with black bags for rubbish. Please clean up after yourself and your dog/s, littering of any form will lead to disqualification from the event. We also ask that you do not light campfires or disposable barbeques. Please keep your dogs secure/tethered at all times.
SAFETY
Please listen to the race briefing and marshal's instructions. If your dog(s) are likely to be noisy and excited, please do not bring them to the race briefing so that everyone can clearly hear safety instructions. Human and Canine first aiders are on duty at all events wearing high viz yellow vests, please ask if you or your dog are in need of help. If for any reason you fail to finish, but clear the course, please report to the race finish, so that we don't send out a search party!
EMERGENCY VETS : TBC. Please consult Race Pack for details.
Organisers:
Canicross Aberdeenshire
Email-canicrossaberdeenshire@gmail.com
Race Director: Abi Lyall (07717687168)
Prices
The organiser has included pricing details in the Organiser's Description
For each sign-up, the organiser pays the Service Fee of 4% (min 50p). You pay no surcharge
Dates and Status
Date: 04 Nov 2023
Closing Date: 29 Oct 2023 23:59
Status: Open
Event
Available/Total
Fetternear 5km (Long Course)

??

/100
Fetternear 3k Fun Run

??

/100
List
Netherton Business Centre Kemnay Inverurie Aberdeenshire AB51 5LX OS Ref: NJ717170 What3Words Squabbles.Animals.Takes