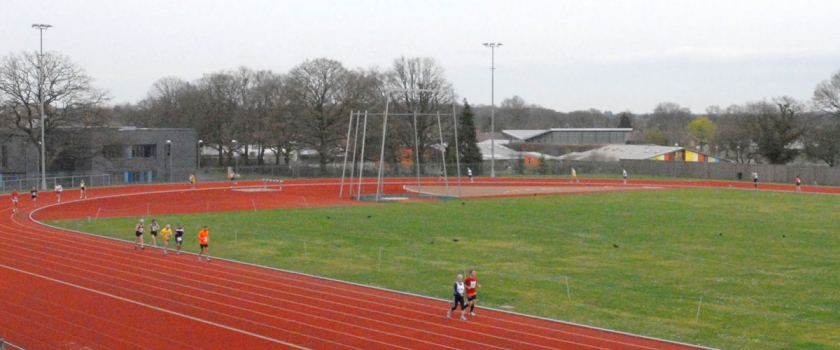 Organiser's Description
Facilities/Features of race:
Aid table, food/snacks, water and sports drinks.
Chip timing
Awards to first 3 men and first 3 women in each race
Mementos to all competitors
Changing/toilets and showers at trackside.
Two meals during the race for 24 hour runners, post race snacks.
Tent area for 24 hour runners.
Start times:-
24 hours - noon
6 hours - noon
12 hours 21.00 hours
Runners will change direction every 4 hours
Website for Information: crawley6and12hourraces.com
Prices
For each sign-up, the organiser pays the Service Fee of 4% (min 50p). You pay no surcharge
Crawley A.I.M. Charity (24 hour)
| Until | Discounted* | Standard |
| --- | --- | --- |
| 30 Sep 2023 | £98.00 | £100.00 |
| 30 Nov 2023 | £108.00 | £110.00 |
| 01 Mar 2024 23:59 | £118.00 | £120.00 |
*Discounted for members of any of EA SA WA
Crawley A.I.M. Charity( 12 hour)
| Until | Discounted* | Standard |
| --- | --- | --- |
| 30 Sep 2023 | £68.00 | £70.00 |
| 30 Nov 2023 | £78.00 | £80.00 |
| 01 Mar 2024 23:59 | £88.00 | £90.00 |
*Discounted for members of any of EA SA WA
Crawley A.I.M. Charity (6 hour)
| Until | Discounted* | Standard |
| --- | --- | --- |
| 30 Sep 2023 | £43.00 | £45.00 |
| 30 Nov 2023 | £48.00 | £50.00 |
| 01 Mar 2024 23:59 | £53.00 | £55.00 |
*Discounted for members of any of EA SA WA
Dates and Status
Date: 13 Apr 2024 - 14 Apr 2024
Closing Date: 01 Mar 2024 23:59
Status: Open
Event
Available/Total
Crawley A.I.M. Charity (24 hour)

??

/45
Crawley A.I.M. Charity( 12 hour)

??

/20
Crawley A.I.M. Charity (6 hour)

??

/20
List