Sandwell Open Water Aquathlon 2023
10 Jun 2023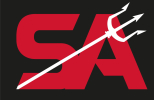 Organiser's Description
For many years this was a Triathlon Event
for 2023 & 2024
the cycle segment is being dropped making it an Aquathlon
Same format and course
+ option to only do the swim segment.
SANDWELL AQUATHLON 2023
Incorporating
"Sandwell Junior Aquathlon 2023"
"Sandwell Adult Aquathlon 2023"
"Siblings Scootathon"


Part of the West Midlands Childrens Series
A Childrens 8-16yr Event
+ Adults Short Distance Event
+ Scootathlon for 2-7yrs old siblings
+ option to do swim only
This Aquathlon consists of an Open Water lake swim followed by a paved run within a park
| | | |
| --- | --- | --- |
| Age Group | Swim Distance | Run Distance |
| Tri Start (8yrs) | 50m | 600m |
| Tri Star 1 (9-10yrs) | 150m | 1200m |
| Tri Star 2 (11-12yrs) | 250m | 1800m |
| Tri Star 3 (13-14yrs) | 300m | 2400m |
| Youth (15-16yrs) | 400m | 4000m |
| Adults (17yrs+) | 400m | 4000m |
| Scootathon (2-7yrs+) | n/a | 25m |
IMPORTANT!
Your race age is as you will be on 31 December 2023, not age on race day
We will consider relay teams participation if all in same age category
You may choose to only complete the swim finishing at Transition area if you wish
Entry fee: £10 to £20
Early bird discount applies until 10th May 2023
TSS (8yrs) £10 until 10th May, then £12 until closing on 5th June
TS1-youth (9-16yrs) £15, then £20 until closing on 5th June
Adult £15, then £20 until closing on 5th June
Plus a registration admin fee of 4% (60p - 96p max)
If not a BTF member you will be charged; Adults £4 , Children £1 for a TE day race licence.
Don't delay enter early for less.
Withdrawal:
SA Tri operate a full refund (excluding Entry Central admin charge) to competitors who withdraw from competitions prior to one Calendar Month before race day.
Also; to competitors who inform the Event Organiser (email or text) after this date but prior to Entries Closing. We will concider deferring their entry to the following years Event at no extra cost (excluding day licences).
Basic Information
Name: Sandwell Aquathlon 2023
Date: Saturday 10th June 2023
Place: Swan Pool, Sandwell Valley
Parking: by registration & T1, Swan Pool, Park Lane/Forge Lane, Sandwell Valley, B71 3SX. additional parking a few minutes away at Forge Mill car park also on ForgeLane.
Registration: Field top of path by lake, Swan Pool, Sandwell Valley
Registration Open: 9.00am to 10.30am
Transition area: car park by lake, Swan Pool, Sandwell Valley (9.00-11.00) then a rolling entry
Main Briefing: 10.30am by registration
Tri suits, swim hat, timing chip: get on 15 minutes before your start time
Lakeside Briefing: at Lake entry 5 minutes before your start
1st swimmers start: in waves at approx. 11am Swan Pool
Finish Line: same small field as registration, near lake entry/exit
Changing facilities/toilets: portaloos near transition, no changing facilities
Swim hats: compulsory, competitors to provide, or can purchase event hats from rgistration
Wetsuits: recommended, not expected to be compulsory, depends upon water temperature, shortie suits are permitted. (see BTF rules)
Transition: after completing your swim and exiting lake, you make your way down the pathway to the barriered off transition area within the carpark, where you remove swim goggles, swim hat and wetsuit (if wearing), remove your race number from your bag (either attached to a T-shirt or race belt) and put on. Place removed items into the bag and hand into marshal as you leave the transition exit as you begin the run segment.
Chip timing: yes
Scootathlon go first, then Youths, TS3, TS2, TS1, TSS, Adults
Prelimary race results will be posted on www.stuweb.co.uk/results
Official race results will be posted a few days later on www.britishtriathlon.org/events/results
as well as being emailed out to competitors.
Please note all times stated are approx. at this stage and depend on the amount of entries from each category. If you would like to participate in a free training session with us "Sandwell Aquatics" contact our Tri Rep at "sandwellaquaticstriathlon@gmail.com"
Scootathon
Cost £1
The scootathon takes place at the lake jetty as soon as the last youth leaves the lake and whilst the youth are cycling. Two waves of 15 max,
What happens: The first group (able to put shoes on) start at lake exit mat and have their feet wetted via a watering can, they run to towel/shoes, put shoes on, grab scooter then push it for a short distance along the tarmac path to a line on the floor leave it there and run to finish line to collect their medal and certificate. The second group (can't put own shoes on) will do the same but parents help them put shoes on (parents can help throughout).
Required Equipment: shoes to run in, scooter or 3 wheel small bike, small towel.
How to secure a place: tick box for scootathon on your entry and you will be emailed an entry form.
Prices
To sign-up for this event, the Service Fee is 4% (min 50p) for each sign-up
Sandwell Open Water Adult Aquathon 2023
| Until | Discounted* | Standard |
| --- | --- | --- |
| 10 May 2023 | £15.00 | £19.00 |
| 05 Jun 2023 23:59 | £20.00 | £24.00 |
*Discounted for members of any of TE WT TS
Sandwell Junior Open Water Aquathlon 2023 TS1, TS2, TS3, Youth
| Until | Discounted* | Standard |
| --- | --- | --- |
| 10 May 2023 | £15.00 | £16.00 |
| 05 Jun 2023 23:59 | £20.00 | £21.00 |
*Discounted for members of any of TE WT TS
Sandwell Junior Open Water Aquathlon 2023 Tri-start
| Until | |
| --- | --- |
| 10 May 2023 | £10.00 |
| 05 Jun 2023 23:59 | £12.00 |
Dates and Status
Date: 10 Jun 2023
Closing Date: 05 Jun 2023 23:59
Status: Open
Event
Available/Total
Sandwell Open Water Adult Aquathon 2023

??

/50
Sandwell Junior Open Water Aquathlon 2023 TS1, TS2, TS3, Youth

??

/150
Sandwell Junior Open Water Aquathlon 2023 Tri-start

??

/25
Swan Pool, Sandwell Valley, Park Lane, West Bromwich, West Midlands B71 3SX