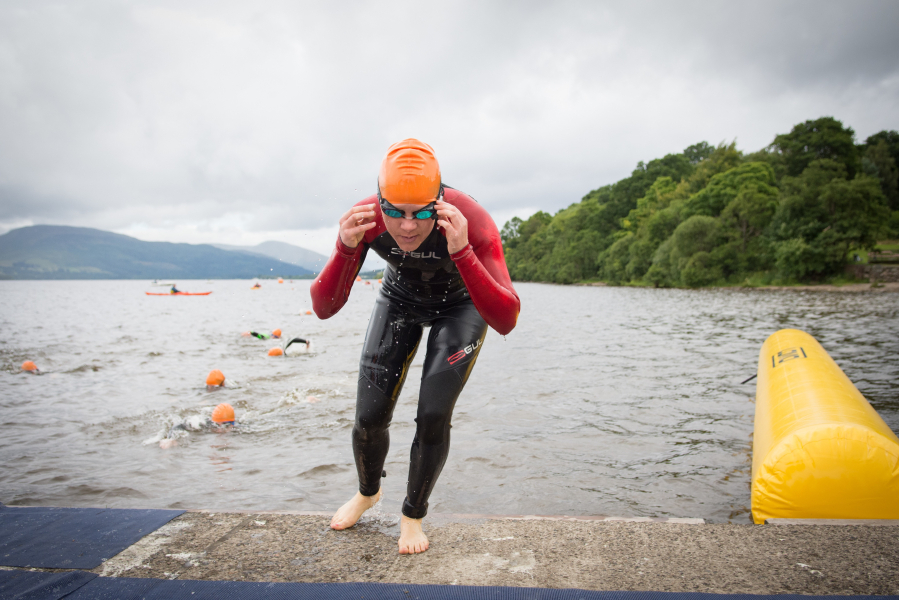 Organiser's Description
Loch Lomond Beastie Triathlon Festival 2024
Organised by Lomond Swimming & Triathlon Club
The infamous Loch Lomond Beastie Triathlons will be held in and on the banks of Loch Lomond at Balloch Castle Country Park on the morning of Saturday July 27th 2024.
Set in the beautiful and historic Balloch Country Park on the stunning banks of Loch Lomond. The Beasties are one of the most challenging and exciting range of triathlons in the UK. The three options are:
The Beastie comprises a 750m swim in the Loch, 17k off road cycle (three big laps) and 5k run (two laps), finishing in front of the castle, sounds a lot easier than reality and a challenge for even the most experienced of triathletes.
The Wee Beastie a 400m swim in the Loch, 9k off road cycle (two smaller laps) and a 3km run (one lap). A proper wee toughie and a great way to begin before taking on the full Beastie another time, still a great achievement and not to be taken lightly.
The Bikeless Beastie Aquathon a 750m swim and 5k run (two laps). We are excited that this will be the Scottish aquathon championship this year and count towards the Scottish Triathlon series.
We have some rules and advice:
Mountain bikes are compulsory, the course isn't suitable for cyclocross/gravel or hybrid bikes and drop handlebars are not allowed in cross triathlons. A hardtail is best but full suspension works too. The course can be muddy so big grippy tyres are advised.
Wetsuits are compulsory if the temperature of the water is below 14C and are not allowed if the water temp is above 22c (24.6C if you are 60+)
Parking in the country park is limited so best to park at the National Park HQ or Lomond Shores, there will be changing facilities (tents), bag drop, toilets and catering, however there are not access to showers (there is a big Loch).
there will be Tri Scotland officals in attendance to help us with any queries and rules on the day, however please famaliarise yourself with the rule linked below.
The triathlon is organised and run by volunteers from Lomond Tri Club, we do our best to provide a super experience for everyone, keeping all athletes safe and supported. It is compulosry to smile at the Marshalls.
For detailed tri rules please refer to the british triathlon rules on their website here:
https://www.triathlonscotland.org/events/rule-book/
There will be super medals and prizes remind you of completing the Loch Lomond Beastie Triathlon. and there will be category prizes.
In the unfortunate event you need to withdraw from the race please let us know at the earliest opportunity as it may be possible to offer the place to another person.
Withdrawals up to MAY 30th 2024 will receive a full refund, then up to JUNE 30th 2024 it will be a 75% refund. Sadly we cant provide refunds after June 30th 2024.
Lomond Swimming & Triathlon Club are a friendly, inclusive club based in West Dunbartonshire and Argyll. You can find out more about us here.
Happy to answer any questions ---- beastietriathlons@gmail.com
Prices
To sign-up for this event, the Service Fee is 4% (min 50p) for each sign-up
A British Triathlon Race Pass is required for participants who are not a British Triathlon Home Nation member. For this event, Race Pass costs are £2.00 for participants aged 24 and under, and £8.00 otherwise.
Beastie Sprint Triathlon 2024
| Until | |
| --- | --- |
| 31 Mar 2024 | £44.00 |
| 04 Jul 2024 23:59 | £54.00 |
Wee Beastie 2024
| Until | |
| --- | --- |
| 31 Mar 2024 | £40.00 |
| 04 Jul 2024 23:59 | £46.00 |
Bikeless Beastie Aquathon 2024
| Until | |
| --- | --- |
| 31 Mar 2024 | £30.00 |
| 04 Jul 2024 23:59 | £35.00 |
Dates and Status
Date: 27 Jul 2024
Closing Date: 04 Jul 2024 23:59
Status: Open
Event
Available/Total
Beastie Sprint Triathlon 2024

??

/120
Wee Beastie 2024

??

/120
Bikeless Beastie Aquathon 2024

??

/120
List