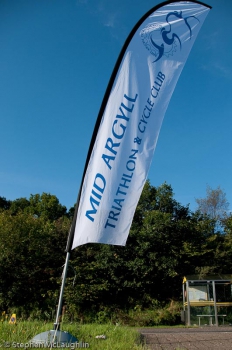 This Festival is in a testing state, and is not open for public sign-ups until the organiser has launched it.
Organiser's Description
Proud winners of Triathlon Scotland Inspirational Event of the Year 2018, the MacQueen Bros Mid Argyll Triathlon aspires to be a sporting event which promotes local community participation balanced with the right degree of sporting competition. This provides an opportunity for novices to line up with some of the best age group triathletes from across Scotland. Affiliated to Triathlon Scotland, the national body for triathlon in Scotland, the event is now a regular fixture on the national events calendar.
The MacQueen Bros Mid Argyll Triathlon is all about the transition fun buzz and the guarantee of the wind at your back on the bike and run course (for at least 50%!). So if you want to be on the start line make sure you bag an early entry.
Hosted at MACPool Activity Hub, this year we have access to better changing facilities following extensive refurbishment.
As always we have an extensive prize category list and individual discipline awards, including the all important T1 & T2 prizes!
500 Metre Swim
20 Km cycle
6.5 Km Run
Minimum age of entry for individual race: 17 Years old
at
31st December 2023
Minimum age of entry for team race (swim): 15 Years old at 31st December 2023
Minimum age of entry for team race (bike): 16 Years old
at
31st December 2023
Minimum age of entry for team race (run): 17 Years old
at
31st December 2023
Please note as this is an open road event Triathlon Scotland require us to obtain parental consent for all entrants aged under 18 on race day.
This information
must
be included on your entry form be it an individual or a member of a team.
Entry fees

Early entry offered until 31st May 2023
Adult Race licence holder early/late: £40/£44
Adult Unlicensed early/late: £46/£50

Junior Race licence holder early/late: £20/£24
Junior Unlicensed early/late: £26/£30

Adult team early/late: £50/£54
Junior Team early/late: £25 /£29
Entry Central fees of 4% (min 50p) for each sign-up apply.
We have decided to change our policy and this year we will not be offering any refunds. We reccomend that you take out insurance for this event if you wish to protect your entry fee. Entries are not transferable.
Teams of three people only should be entered. Each person should be recorded on the team entry. One person is to swim, one person is to cycle and one is to run.
Please record on the entry form if you are a disabled athlete so that the event organizers can discuss with you suitability of the course.
Entries will be accepted up until the event is full and a reserve list will be in operation. Entries on the day will incur a race entry surcharge of £5.00.
Individual Entrants and Team Cyclists are reminded NO CYCLE HELMET, NO RACE
The parking of vehicles for the event is available in the local area. There is no parking available at the swimming pool. Showers and toilet facilities are provided.
Competitors must be registered and ready to race before 10.30am for a 10.50am start. Registration opens at 8.30am.
The organisers would like to thank MacQueen Bros. Oban as our main sponsor together with Midton Acrylics, MacLeod Construction, Scottish Canals, Riverside Garage & the Co-op Lochgilphead for their support and sponsorship, as well as all the volunteers and marshals who help on the day
Prices
The organiser has included pricing details in the Organiser's Description
To sign-up for this event, the Service Fee is 4% (min 50p) for each sign-up
A British Triathlon Race Pass is required for participants who are not a British Triathlon Home Nation member. For this event, Race Pass costs are £6.00 for participants aged 24 and under, and £12.00 otherwise.
Dates and Status
Date: 24 Sep 2023
Closing Date: 17 Sep 2023 23:59
Status: Closed
Event
Available/Total
The 2023 MacQueen Bros Mid Argyll Sprint Triathlon (Teams Only)

??

/16
The 2023 MacQueen Bros Mid Argyll Sprint Triathlon

??

/112
List
MID ARGYLL SWIMMING POOL OBAN ROAD LOCHGILPHEAD Argyll PA31 8NG