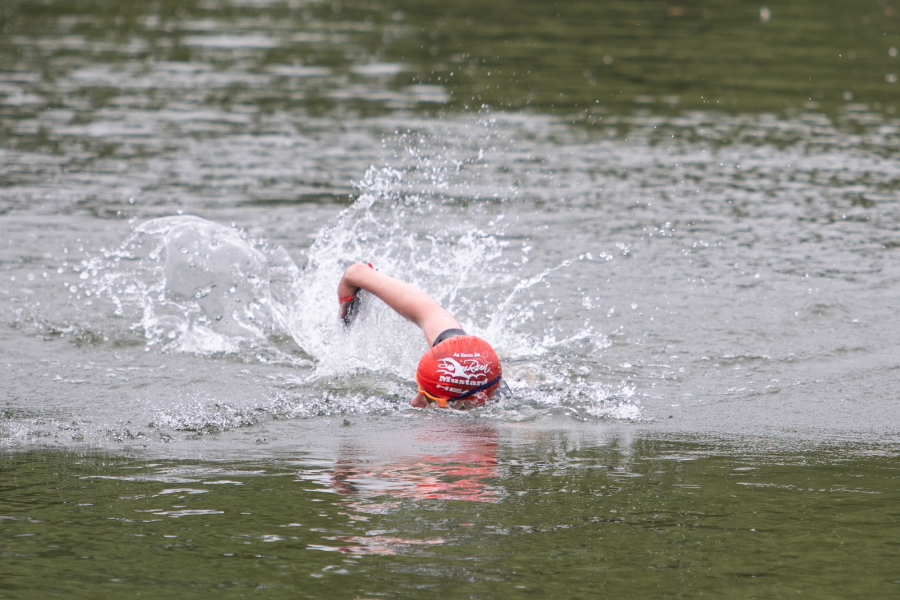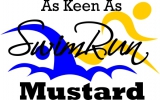 This Festival is in a testing state, and is not open for public sign-ups until the organiser has launched it.
Organiser's Description
As Keen As Mustard Nene Swimrun Survivor
3k Solo Timed Lap Swimrun
Sunday 1st Oct 2023
Event website: www.akamustard.events
A 3k lap, short run to start and finish, 3 swim sections along the River Nene, two run sections and an ever decreasing time limit to each lap.
The Course
Each lap has a start and finish time. Take it easy to begin with, the first few laps give you plenty of time to complete them at a leisurelt pace, but as laps go on, the pressure builds as the time allowed gets shorter. Complete as many laps as you can before the time beats you...There will be one Survivor, the last person standing!
| | | |
| --- | --- | --- |
| LAP | TIME ALLOWED | DISTANCE |
| 1 | 39 mins | 3k |
| 2 | 38 mins | 6k |
| 3 | 37 mins | 9k |
| 4 | 33 mins | 12k |
| 5 | 29 mins | 15k |
| 6 | 26 mins | 18k |
| 7 | 24 mins | 21k |
| 8 | 23 mins | 24k |
| 9 | 22 mins | 27k |
| 10 | 21 mins | 30k |
| 11 | 20 mins | 33k |
| 12 | 19 mins | 36k |
Ferry Bridge
Ferry Hill
Castor
Peterborough
PE6 7AG
Rules & Terms and Conditions
Solo Entry
You must be 18 years old or over and be able to swim and run the minimum lap distances
The Course
The course will be marked and signed, observational skills are required but no navigational skills are required. There are 4 run sections and 3 swim sections. Total run distance is 1950m, total swim distance is 1050m Each lap has a total elevation of 27m
Splits are as follows
Run 1 25m Swim 1 400m downstream
Run 2 1150m Swim 2 400m upstream
Run 3 750m Swim 3 250m upstream
Run 4 25m
Participants must follow the marked course failure to do so will result in disqualification
There will be one water / energy drink at the start/finish
Marshals will carry some essential basic medical supplies.
There will be medical staff, emergency ambulance and equipment at Race HQ.
Equipment All competitors need to carry all their equipment from start to finish, if a participant fails to bring all their equipment to the finish line they will be disqualified.
Mandatory equipment
Waterproof packaged small bandage

Wetsuit if water temperature is below 14 degrees Celsius

Whistle.

Soft cup or water bladder.
Optional
Hip pack or something to carry the mandatory equipment
Mandatory equipment that the organisation will supply
Race number bands must be worn visible all the time during the race

Swimcap must be worn during all the swims
Equipment check
Before the race there will be random kit checks.
Equipment that is NOT allowed
Floatation devices that are bigger than 100 cm x 60 cm.
Cut offs
There will be a cut off at the end of each lap, if you are not on the start line for the beginning of the next lap, your race is over.
Racing
Participants are taking part at their own risk and can not hold As Keen As Mustard Events or any of it's representatives, volunteers, sponsors or any individual, land owner, company or organisation associated with AKAM responsible for any accident or incedent during the race.
You are obliged, to their best of their ability, to help another participants that are in difficulty or have been injured.
Should you decide to abandoned the race, mid course, must report to the nearest marshal and return to race HQ as soon as possible to hand in bibs and timing chips.
We have a zero tolerance to littering, any rubbish must be deposited with a marshal or at a designated refuse point. Anyone littering will be disqualified.
The marshals or race organisers can refuse to let a participant continue if they judge them to be too fatigued or in a physical/emotional condition that would endanger themselves or others.
Pictures and film free rights
The participants gives the race organisation the right to use pictures and film material taken during the race to be used free of rights in marketing, press material, internet, television and movie.
Accepting the rules
By entering the race each team member/solo participant accepts the rules and also accepts that the organisers can make "common sense" changes to the race rules prior to the event.
Withdrawal, Cancellations or Alterations
AKAM shall not be liable to refund entry or for any other penalty should the event be cancelled due to Force Majeure (war, fire, strike-lockout, industrial action, tempest, accident, civil disturbance or any other cause whatsoever beyond their control including adverse weather conditions or the result of such weather including but not restricted to Algae, flooding or drought. We will rearrange an event and anyone who cannot enter will not be entitled to a refund.
No refunds will be given.
At the organisers discretion you may be able to defer your entry to another event, or find a substitute for your entry. Transfers to another person can be made prior to the event. As no refunds will be made, we advise you take out a personal cancellation insurance either with Entry Central at entry or with an independent insurance body.
In the event of cancellation of the event by As Keen As Mustard Events, for any reason not covered above we will endeavour to inform all athletes a week prior to the event, although please be aware that this is not always possible. All entries will be reimbursed in full or the payment will be transferred in full to another event with As Keen As Mustard Events. We shall not accept liability for any consequential loss and shall have no liability to reimburse any other costs that may have occurred, including transport cost, accommodation etc.
As Keen As Mustard Events Waiver
I understand that participating in this event is potentially hazardous and that I should not enter and participate unless I am medically able and properly trained.
In consideration of the acceptance of this entry, I assume full and complete responsibility for any injury or accident which may occur while I am travelling to or from the event, during the event, or while I am on the premises/at the venue of the event.
I also understand that all supporters are my responsibility and take full responsibility for all their actions. Any abuse of race officials, marshals or event staff will result in my instant disqualification.
I also am aware of and assume all risks associated with participating in this event, including but not limited to falls, contact with other participants, the effect of weather, traffic, and conditions of the road. I, for myself and my heirs and executors, hereby waive, release and forever discharge the event organisers, sponsors, promoters, As Keen As Mustard Events and each of their agents, representatives, successors and assigns, and all other persons associated with the event, for all my liabilities, claims, actions, or damages that I may have against them arising out of or in any way connected with my participation in this event.
I understand that this waiver includes any claims, whether caused by negligence, the action or inaction of any of the above parties, or otherwise.
https://www.akamustard.events/rules
Prices
The organiser has included pricing details in the Organiser's Description
For each sign-up, the organiser pays the Service Fee of 4% (min 50p). You pay no surcharge
Dates and Status
Date: 01 Oct 2023
Closing Date: 27 Sep 2023 23:59
Status: Closed
Event
Available/Total
Nene Swimrun Survivor

??

/200
Nene Swimrun Survivor Volunteer

??

/25
Ferry Bridge Ferry Hill Castor Peterborough PE6 7AG