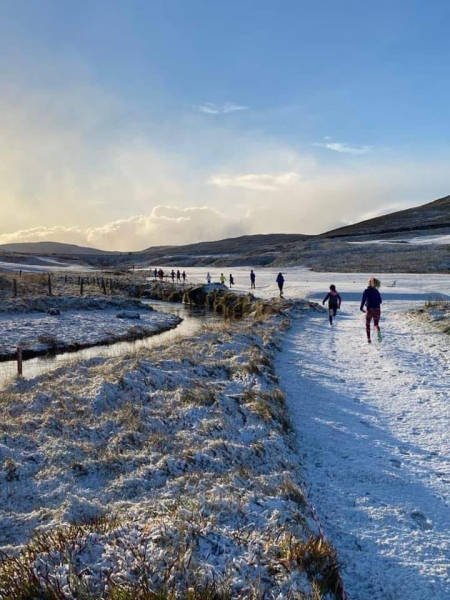 This Festival is in a testing state, and is not open for public sign-ups until the organiser has launched it.
Organiser's Description
Shetland AAC Open Cross Country Race No. 1 (League of 4 races, 3 to count)
Sunday 19th November 2023
12:00 Under 9/11 Girls & Boys max distance 1.5 km
12:45 Under 13/15/17 Girls & Boys max distance 3.5 km
12:45 Under 20s/Seniors/Masters Men & Women max distance 7 km
(Date of Birth shown under age group tabs below, please check to ensure signed up in correct age group)
Event location : The Knab, Lerwick.
Enter Online by Friday 17th November 2023.
If you require any further information do not hesitate to contact the organisers via links on essentials tab.
SAAC Open Cross Country Races Seniors/Masters
Born 31/8/03 or earlier.
Race Time 12:45
SAAC Open Cross Country Races Under 20s
Date of Birth between 1/9/03 - 31/8/06
Race Time 12:45
SAAC Open Cross Country Races Under 17s
Date of Birth between 1/9/06 - 31/8/08
Race Time 12:45
SAAC Open Cross Country Races Under 15s
Date of Birth between 1/9/08 - 31/8/10
Race Time 12:45
SAAC Open Cross Country Races Under 13s
Date of Birth between 1/9/10 - 31/8/12
Race Time 12:45
SAAC Open Cross Country Races Under 11s
Date of Birth between 1/9/12 - 31/8/14
Race Time 12:00
SAAC Open Cross Country Races Under 9s
Date of birth between 1/9/14 and 19/11/16
Race Time 12:00
Prices
For each sign-up, the organiser pays the Service Fee of 4% (min 50p). You pay no surcharge
SAAC Open Cross Country Races Seniors/Masters
| Until | |
| --- | --- |
| 17 Nov 2023 23:59 | £4.00 |
SAAC Open Cross Country Races Under 20s
| Until | |
| --- | --- |
| 17 Nov 2023 23:59 | £2.00 |
SAAC Open Cross Country Races Under 17s
| Until | |
| --- | --- |
| 17 Nov 2023 23:59 | £2.00 |
SAAC Open Cross Country Races Under 15s
| Until | |
| --- | --- |
| 17 Nov 2023 23:59 | £2.00 |
SAAC Open Cross Country Races Under 13s
| Until | |
| --- | --- |
| 17 Nov 2023 23:59 | £2.00 |
SAAC Open Cross Country Races Under 11s
| Until | |
| --- | --- |
| 17 Nov 2023 23:59 | £2.00 |
SAAC Open Cross Country Races Under 9s
| Until | |
| --- | --- |
| 17 Nov 2023 23:59 | £2.00 |
Dates and Status
Date: 19 Nov 2023
Closing Date: 17 Nov 2023 23:59
Places Available/Total: ??/100
Status: Closed
List