Cani-Sports Edinburgh's Canicross Races & Fun Day
12 Nov 2023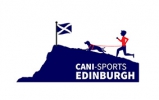 This Festival is in a testing state, and is not open for public sign-ups until the organiser has launched it.
Organiser's Description
SUNDAY 12th NOVEMBER - it's Whitekirk Hill time! Join Cani-Sports Edinburgh for our fun and friendly community based canicross races.
If you don't know what canicross is - click here and let Rogue Dog show you in this guide to canicross!
We welcome spectators to attend and join in this family friendly day out for all. The fun starts at 8.30am and the races set off at 10am.

Distances are approximate.

Categories are below and age groups are for runner's age on the day of the race.
Long Course - male/female/non binary: 16-39 / 40-49 / 50-59 / 60+ / 2 dog. Price £20

Short course - adult male/adult female/adult non binary/kids 7-10/male junior 11-15/female junior 11-15/non binary junior 11-15 (please note the organisers reserve the right to merge categories if there are low entries) Price £14
**You are permitted to race in both the 5k and the 2.5k, if you are running with the same dog the onus is on you to ensure your dog is fit enough to compete in both races. In the event that you achieve a podium place over both courses you will waive your claim to your podium position in the 2.5k course and this place will be allocated to the next person**
No entries on the day and online entries close on the 5th of November 2023 (or earlier if we sell out).

FURTHER DIRECTIONS AND DETAILS WILL BE E-MAILED OUT TO ALL ENTRANTS PRIOR TO THE EVENT
Facilities and Location - Whitekirk Hill, Whitekirk, Near North Berwick EH39 5PR.
Start/Finish – the start/finish of all races are near to the café at Whitekirk Hill. Be aware that if you arrive later you may have to park in a space which is 5 minutes walk away from the start.
Whitekirk Hill Facilities – please respect the venue and clean up after your dog at all times. Do not use the toilets to clean muddy shoes or dogs!
Camping – BASIC camping is available at Whitekirk Hill (no access to showers and toilets after hours). Please contact Whitekirk Hill directly to book as a fee applies (

01620 671700

).
Cani-Sports Edinburgh brings together people and dogs to experience the buzz of cani-sports adventures. Our dogs are happy, healthy and have immense fun. We are a community for like-minded, dog orientated people to participate in cani-sports in a safe, friendly and positive environment. Therefore this race has the following rules:
Insurance

– the race will be covered by event/public liability insurance. Everyone participates at their own risk and is solely responsible for themself and their dog. Any incident involving a third party is the sole responsibility of the owner/runner. The race's insurance is to safeguard the club. It is strongly recommended that participants have appropriate insurance to cover cani-sports.
Children – runners aged 7 - 10, on the day of the race, must be accompanied by an adult who is also attached to the dog during the run. ONLY the child needs to make a race entry. All children attending the event to run or spectate must be supervised by an adult at all times and instructed not to approach dogs they do not know.
Dogs

- CSE Committee aim for this race event to be a day where people can have fun with their dogs. If any behaviour is seen that may mitigate against this aim we reserve the right to penalise, or in an extreme case (eg a dog being forced to run or inappropriate behaviour towards other competitors), disqualify competitors.
Photography

- CSE will have photographers at the event. Images may be used on our social media, website etc. If you do not want to be photographed, please make yourself known at registration.
o Age – The welfare of the dog is paramount. In the UK they are not permitted to race until they are 1 year old and we do not allow dogs under 1 year old to run in harness on an official run (including this race). Nor are bitches in season permitted to race, if they must be brought to the event please keep them well away from the course.
o On lead/line – dogs must be kept on the lead/line at all times at Whitekirk Hill.
o Equipment – all dogs must be run and show a willingness to run in a canicross harness (if you do not have equipment there may be equipment to buy on the day from the stalls). If there is a reason as to why your dog cannot be run in harness please contact us prior to entering. If your dog needs a muzzle please use one that allows full breathing, panting and drinking...such as the basket style muzzles. Dogs cannot run if they cannot breathe!
o Health – dogs should not be brought to the event if they are coughing or have recently been in contact with infectious disease. It is the owner's responsibility to ensure their dog is fit and healthy before racing. If in doubt, consult your vet. There will be a vet present to support the race. Whilst dogs will not be assessed prior to racing, the organisers reserve the right to ask the vet to check any dog due to race. Any decision the vet makes in relation to the dog's suitability to race will be final.
o Borrowed Dogs – it is presumed that you are running with your own dog. If you must borrow a dog to race with, you should be familiar with each other and have trained together prior to the race. The runner should be aware of the dog's behaviour in a race environment and be responsible for its care throughout the event. You will not be permitted to race with a borrowed dog that you are not familiar with. Borrowed dogs can participate in the single dog category only.
o Race Entry – due to race times, a dog may only run in one 5k event. If you are satisfied with your dog's fitness levels you are free to enter the same dog for the 5k and 2.5k.
Safety – please listen to our race briefing and marshal's instructions. If your dog(s) are likely to be noisy and excited please do not bring them to the race briefing so that everyone can clearly hear safety instructions.
Etiquette – Cani-Sports Edinburgh is a friendly club and all participants are responsible for keeping it that way and showing encouragement and support to their fellow participants, racers and spectators.
o Other Racers – it is expected that all racers are polite and courteous to each other. Should you wish to overtake the runner ahead please communicate with them and alert them to your presence. Similarly if someone wishes to overtake you, please allow them to pass freely.
o Other Users – there may be other users on the course, please respect them, give way and let them know you are coming.
o Lunging Dogs – if your dog is likely to lunge (friendly or otherwise!) towards other dogs, runners and other course users, it is your responsibility to pre-empt this and prevent this from occurring.
Reactive dogs - if your dog is reactive and you would like to discuss an appropriate start place for you and your dog, please discuss this with us by emailing the race commitee (canisportsedinburgh@gmail.com) by the 5th November 2023.
Other Information
Race Directors:
Cani-Sports Edinburgh Committee including Nicole Johnston
canisportsedinburgh@gmail.com
NOTE it is the entrants responsibility to check the race is still on before travelling, the organisers will post on Facebook, Twitter and our website www.canisportsedinburgh.co.uk. We will also email all entrants if there are any last minute changes. Please check your email before travelling.
Prices
The organiser has included pricing details in the Organiser's Description
For each sign-up, the organiser pays the Service Fee of 4% (min 50p). You pay no surcharge
Dates and Status
Date: 12 Nov 2023
Closing Date: 05 Nov 2023 23:59
Places Available/Total: ??/160
Status: Closed
List