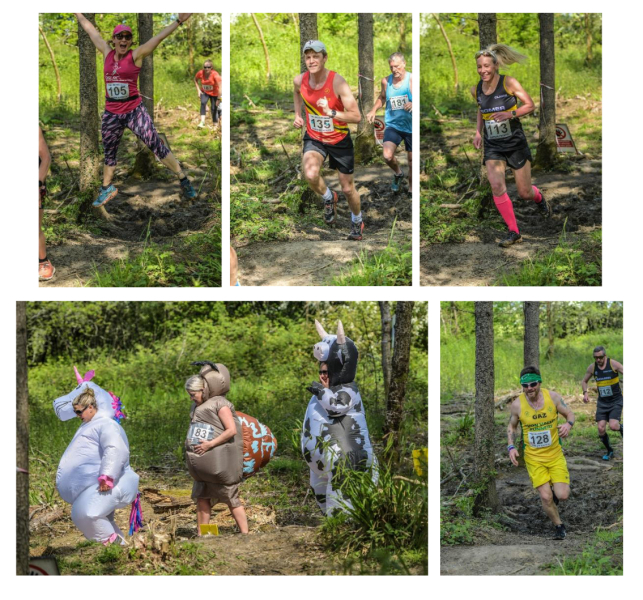 Organiser's Description
The Dilton Dash
It was pointed out to me what a picturesque place I lived, grew up in and now you can see for yourself. The route is multi terrain, consisting of footpaths, tracks and a little bit of road. There are stiles & gates.
This event supports various Dilton Marsh Village causes.

PRIZES
10K
1st, 2nd, 3rd Male & Female
1st Local Dilton Marsh Male & Female

3K
1st Male & Female
1st Boy & Girl aged 11 - 16
1st Boy & Girl aged 10 and under
1/2K Fun Run
1st Boy
1st Girl

Medal for all finishers
LOCATION
Dilton Marsh playing field, BA13 4DZ


FACILITIES

Toilets.
Refreshments will be available to purchase.
2x Water stations for 10K runners.
1x Water stations for 3K runners.
First aid cover and fully insured.


PARKING

Limited parking is available so please be courteous to other competitors and locals. There will be no parking at the playing field on the day. Please think about car sharing.
START / FINISH

The 10K race starts at 10:30, the 3K race starts at 10:45 and the 1/2K fun run starts at 10:48 andThere will be a short briefing before the race for your safety. Please obey the instructions from the marshals at all times.


RESTRICTIONS

The 10K race is open to runners over the age of 16 years on the day of the race. The 3K race is open to all but under 10's must be accompanied by an adult. No dogs allowed. We regret that the course is not suitable for wheelchairs or pushchairs. Headphones / bone conduction headphones are not permitted, please do not break these rules, this is for everybodies safety. Places are limited, so please book early and we look forward to seeing you. Race entries are open till 16th May 2024 or will close earlier if the race limit is reached. There will be no entries on the day.


REGISTRATION

Registration is from 09:00 to 10am where you can collect your race number.


RACE NUMBERS

Your race number should be secured to the front of your top using safety pins. Your number must be clearly visible when you finish the race.


FEES

10K entrance fee is £20.00 Affiliated, £22.00 Unattached, aged 16 +
3K entrance fee is £10.00 Affiliated, £12.00 Unattached, under 10's must be accompanied by an adult
1/2K entrance fee is £6.00
MERCHANDISE
Buff £5.00
Bib Clips £6.00
Mug £7.50
Order now collect on race day. All designs can be seen on Facebook.
Prices
The organiser has included pricing details in the Organiser's Description
To sign-up for this event, the Service Fee is 4% (min 50p) for each sign-up
Dates and Status
Date: 19 May 2024
Closing Date: 16 May 2024 23:59
Places Available/Total: ??/200
Status: Open