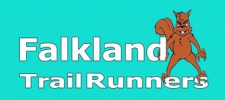 Falkland Hill Trail Race
18 Jun 2022
Falkland Hill Trail Race has now closed and you will not be able to sign-up for it. Please check the Organiser's Description for any organiser updates.
This event is in a testing state, and is not open for public sign-ups until the organiser has launched it.
Organiser's Description
FALKLAND HILL TRAIL RACE - Saturday 18th June 2022 starting at 2.00pm
UPDATE - *** THE HILL RACE IS STILL ON***
It is only the Village Festival which has been cancelled.
The Falkland Hill Race will be run as part of the Falkland Gala day and will start and finish at the main gala arena in the Tyndal Bruce Park.
The Gala will have a pipe band, various events, a bar, food outlets etc.
LOCATION:
There is a change to the start and finish area compared to previous years. The Start and finish will be in the Tyndal Bruce Park which is situated off the A912 a few hundred metres North of Falkland Village Centre. The postcode is KY15 7BY.
PARKING:
There will be parking available on the Gala Field and there is parking at the Falkland Memorial Hall and also at the new car-park adjacent to Pillars of Hercules. (both of these are just a 10 minute jog from the race start) Please be aware that the village is likely to be very busy, so car-share where possible and park with consideration at all times.
ROUTE:
Due to the change of the Start/Finish location the race route will be longer than in recent years. The total length is now just under 6 miles. The main part of the route on and around Falkland Hill is unchanged but the start and finish are different. A route map can be found at: Hill Race Route 2022
The route takes in the summit of Falkland Hill and the overall ascent is over 400m. There are some very steep sections both uphill and downhill. In wet conditions great care should be taken. The route is well marshalled and route finding is not difficult.
TOILETS:
Public toilets are available in the Gala Field itself and there are also public toilets in the village adjacent to the Falkland Community Hall. All attendees must use the hand sanitiser located at the toilets before entering and after exiting the toilets.
WATER:
The race organiser is unable to provide any water or drinks. Entrants must bring their own hydration/nutrition.
REGISTRATION:
Number can be collected from the Falkland Trail Runners Gazebo based in the event field. Numbers can be collected from 12:00pm on the day of the race. Please pin this to the front of your race vest/t-shirt. Medical details and emergency contacts must be filled in on the back of the race number before the race. DO NOT PASS YOUR NUMBER TO ANYONE ELSE. Anyone running using a number not allocated to them will be disqualified and banned from entering future races.
CHANGING FACILITIES
There will be no changing facilities. Please come ready to run.
BAGGAGE
There will be no baggage storage. Entrants should leave any belongings in their own vehicles or make other arrangements.
RACE RESULTS & PRIZES
Prizes will be awarded to the first 3 finishers in the overall male & female category and also the winners of the age categories.
Prize Giving will be held after the race as soon as is practical. Full results will be posted online the following day.
COVID-19 GUIDANCE
Scottish Government Covid-19 Guidance must be followed before, during and after the race. Full details can be found here: https://www.gov.scot/coronavirus-covid-19/
Please respect all competitors, race officials, volunteers and members of the general public.
Under NO circumstances whatsoever should you swap bib numbers with anyone else. This is a requirement for the Track & Trace system.
By lining up to start this race you are confirming that you have read all the Covid-19 safety guidelines and rules of competition and that you agree with them.
ALL FINISHERS WILL RECEIVE A RACE MEDAL
Updates, results, photos, etc., will be posted on the Falkland Trail Runners website - https://falklandtrailrunners.com/
PRE-ENTRY ONLY - SORRY NO REFUNDS OR DEFERRALS. We will however allow number transfers up until 7 days before the race. All transfer details should be arranged between the runners involved before notifying the Race Organiser of any name changes.
BEFORE ENTERING: Occasionally we may have to alter the race route and distance due to weather or forestry work. If any of the races are cancelled due to severe weather conditions or any other unforeseen circumstances then we will reschedule that race to a later date.
Our event is insured and permitted by the Scottish Hill Runners organisation and are held Under SHR Rules. By lining up to start this race you are confirming that you have read all the Covid-19 safety guidelines and the SHR rules of competition and that you agree with them.
ENTRY FEE - £10.00
RACE ORGANISER - Kevin Murray - tel: 07918 693687
Prices
| Until | |
| --- | --- |
| 15 Jun 2022 23:59 | £10.00 |
To sign-up for this event, the Service Fee is 4% (min 50p) for each sign-up
Dates and Status
Date: 18/06/2022
Status: Closed
Total Places: 110
Places Available: ??
List