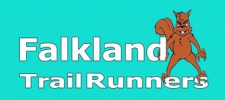 Falkland Hill Trail Race
19 Sep 2021
Falkland Hill Trail Race has now closed and you will not be able to sign-up for it. Please check the Organiser's Description for any organiser updates.
Organiser's Description
FALKLAND HILL TRAIL RACE - Sunday 19th September 2021 starting at 11.00am
VERY IMPORTANT - PLEASE CAREFULLY READ ALL OF THE INFORMATION BELOW
Hi Folks,
Great news, we have had permission to hold the Falkland Hill Trail Race.
There are a few more rules to be followed than usual and it is important that you carefully read the guidance set out below.
We apologise that we are unable to provide our usual after race hospitality. As organisers we are simply grateful that the race is able to be held.
Please note there will not be a changing or bag storage area so runners should arrive ready to run.
COVID-19 GUIDANCE
Scottish Government Covid-19 Guidance must be followed before, during and after the race. Full details can be found here: https://www.gov.scot/coronavirus-covid-19/
Please respect all competitors, race officials, volunteers and members of the general public.
Please be advised that under no circumstances should you attend this event if you:
· Have been in contact with someone with COVID-19 in the last 14 days.
· Have been overseas to a country on the quarantine list or exposed to someone with COVID-19 in the last 14 days.
· Have COVID-19 symptoms (self-isolate for 7 days) or are feeling unwell.
· Have been told to self-isolate as part of the contact tracing measures in place.
Under NO circumstances whatsoever should you swap bib numbers with anyone else. This is a requirement for the Track & Trace system.
Spectators should not attend this event to ensure that physical distancing guidance can be adhered to.
By lining up to start this race you are confirming that you have read all the Covid-19 safety guidelines and rules of competition and that you agree with them.
Brought to you by Falkland Trail Runners
The race is run on trails and paths in the beautiful surroundings of Falkland Estate and Falkland Hill. We made substantial changes to the traditional route in 2019 to make the race longer than in previous years (up from 2.5 miles to 3.75), the ascent route is much kinder than before and is more runnable. We wanted to broaden the appeal of this iconic race to encourage more runners but still ensure that it is a required event for hill runners. We are satisfied that the course has appeal for a wide range of runners and it is suitable for trail runners and novice hill runners. Rest assured though you will still be running to the top of Falkland Hill!

ALL FINISHERS WILL RECEIVE A RACE MEDAL
Extensive Age Category Awards - As well as first 3 Overall Male & Female we also have prizes for 1st Male & Female in the following age categories - Under 20, 40-44, 45-49, 50-54, 55-59, 60-64, 65+
Updates, results, photos, etc., will be posted on the Falkland Trail Runners website - https://falklandtrailrunners.com/
RACE HQ - Number pick-up & toilets at Falkland Community Hall Car Park, Back Wynd, Falkland. Postcode for Sat-Nav – KY15 7BX
IMPORTANT: The race start will be a 10-minute jog/walk from the Car Park so please allow time to get to the start area.
PARKING: There is a large public car park outside the Community Hall. If you park in the surrounding streets, please give due consideration to local residents.
LIMITED TO 100 RUNNERS - PRE-ENTRY ONLY - SORRY NO REFUNDS OR DEFERRALS. We will however allow number transfers up until 7 days before the race. All transfer details should be arranged between the runners involved before notifying the Race Organiser of any name changes.
BEFORE ENTERING: Occasionally we may have to alter the race route and distance due to weather or forestry work. If any of the races are cancelled due to severe weather conditions or any other unforeseen circumstances then we will reschedule that race to a later date.
Our event is insured and permitted by the Scottish Hill Runners organisation and are held Under SHR Rules.
ENTRY FEE - £10.00
RACE ORGANISER - Kevin Murray - tel: 07918 693687
Prices
To sign-up for this event, the Service Fee is 4% (min 50p) for each sign-up
Dates and Status
Date: 19/09/2021
Status: Closed
Total Places: 100
Places Available: ??
List
Organiser
Brian Cruickshank
07904910529
Falkland Community Hall, Back Wynd, Falkland, Fife, KY15 7BX