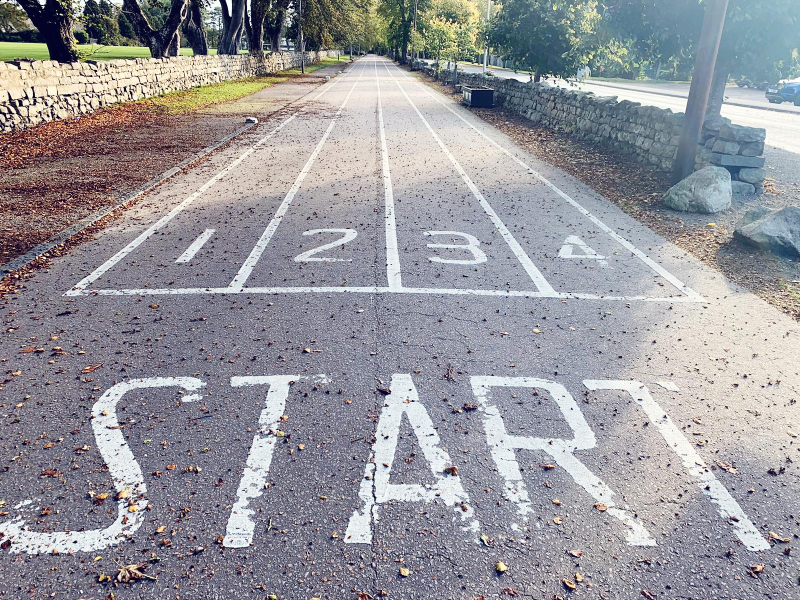 HiddenPeak Running Aberdeen Group Training has now closed and you will not be able to sign-up for it. Please check the Organiser's Description for any organiser updates.
This event is in a testing state, and is not open for public sign-ups until the organiser has launched it.
Organiser's Description
HAZLEHEAD TRACK PYRAMID
Join our friendly group for a challenging but manageable speed session on the safe traffic-free running track at Hazlehead Park.
This workout is designed to improve your speed, efficiency,technique and pace judgement.
We'll be doing:
4x30secs/30secs recovery
1min recovery
4x60secs/60secs recovery
1min recovery
2x90secs/90secs recovery
2min recovery
4x60secs/60secs recovery
1min recovery
4x30secs/30secs recovery
Then we'll (possibly) finish up with a short 3-person 100m relay.
Plus our usual warm-up, drills,post run cool down and stretches.
It'll be a fun evening, but it will challenge you to be the best you can be.
This session is geared for ALL RUNNERS, regardless of pace. You will never be left alone.
We are a friendly group and always keen to help newcomers - so come along - and bring a friend.
Coaching, encouragement and good advice will be on hand throughout.
There's ample free parking and our meeting point will be the Hazlehead Park main car park at the top of the running track.
Please arrive ready to start at 6pm. The whole session,including warm-ups/cool down and exercises, lasts one hour.
TUESDAY 21st November 6pm to 7pm
Location: Hazlehead Park. MEET AT THE TOP OF THE RUNNING TRACK
Cost: £6 per person.
Please note
Please address any enquiries to the hiddenpeakrunning@gmail.com
Payment will be made via EntryCentral.
Please think carefully before signing up as there is a policy of no refunds except in circumstances where the event needs to be cancelled by the organisers.
We may take photos/videos of the session for use on our social media platforms. If you have any concerns about this, please let us know in advance.
All participants acknowledge that a training session is physically strenuous. As such they must be medically fit to participate and take full responsibility for their own personal health and fitness. Participants are strongly advised to consult a doctor before undertaking any strenuous exercise or training programme.
Prices
| Until | |
| --- | --- |
| 21 Nov 2023 17:00 | £6.00 |
For each sign-up, the organiser pays the Service Fee of 4% (min 50p). You pay no surcharge
Dates and Status
Date: 21/11/2023
18:00:00 - 19:00:00
Status: Closed
Total Places: 34
Places Available: ??
List