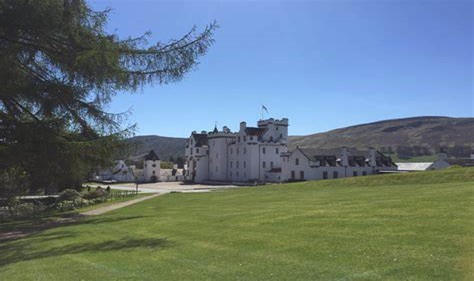 Organiser's Description
Race Description:
The Highlander, Backyard Ultra is set in the stunning Blair Castle Estate, Blair Atholl, Pitlochry in Perthshire.
The Highlander, Last One Standing is a Silver Ticket Event where the overall winner/last one standing will gain entry to the UK Team for the World Backyard Championship in October 2024.
The Highlander, Backyard Ultra will start at 12 noon and have 1 hour to complete the first 4.167 mile loop and be at the start line ready to go again on the hour, every hour and so on. Any runner not finished in the the time limit and ready to start again will be disqualified. This will happen every hour until there is only one runner on the start line, this runner will be the last one standing. This runner must complete a solo loop within the time limit to be crowned the winner. All runners except the winner will be an offical DNF (Did Not Finish) and will receive a medal to prove it. Any competitor still in the race after 24hr will receive a Rocket Events 100mile medal.
The race is not about being the fastest! and that all runners are equal at the start of each loop its about pacing yourself so as to the last one standing. (Go Long or Go Home).
Although the course is not flat it can easily be complete inside 1 hour time limit but you must finish every loop inside the time limit to stay in the race.
Runners will be allowed a gazebo/shelter/aid station at the start/finish area which is included in the entry fee.
A race information pack will be sent out at the 28th June 2024 outlining registration, camping, first aid, toilets etc. which will give you a feel of what to expect at The Highlander, Backyard Ultra. This will be updated as we move to race day with any changes.
Refund Policy:
1. Withdrawal within 30 day of entry will result in a £15 administration charge to process refund.
2. Withdrawal after 30 days and up to 12 weeks before race day will result in a 50% refund.
3. Withdrawal 0-12 weeks before race day will result 0% refund being offered.
4. No deferrals will be offered.
5. No transfer of race places between runners
6. Full t&c can be found at www.runyarocket.com
Prices
| Until | Discounted* | Standard |
| --- | --- | --- |
| 30 Jun 2024 23:59 | £98.00 | £100.00 |
*Discounted for members of any of SA EA WA
To sign-up for this event, the Service Fee is 4% (min 50p) for each sign-up
Dates and Status
Start: 20/07/2024 12:00:00
End: 23/07/2024 18:00:00
Status: Open
Total Places: 200
Places Available: ??
List