Gosfield Triathlon & Multisport 2024
14 Jul 2024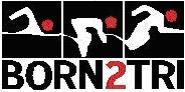 Organiser's Description
The Gosfield Lake Triathlon & Multisport Event is promoted by Born2Tri, based at the beautiful Gosfield Lake resort www.gosfieldlake.co.uk close to Braintree and Halstead, Essex. This popular open water swimming venue is well known within the region.
Following the sell out events in 2022 & 2023, we are pleased to offer the following races on the 14th July 2024:
Standard Distance Tri - 1500m Swim, 40km Bike, 10km Run (£60)
1500m lake swim (2 x 750m laps) followed by a 40km (2 x 20km laps) cycle ride on a fast but undulating course, finally a 10km run (4 laps) course– back to finish by the lake.
Sprint Distance Triathlon - 750m Swim, 20km bike, 5km run (£51)
750m lake swim (1 lap), one lap of the 20km bike course and a 5km run (2 lap) course - back to finish by the lake.
Aquabike - 1500m, 40km bike (£37)
1500m lake swim (2 x 750m laps) followed by a 40km (2 x 20km lap) cycle ride to finish on re entering Transition.
Aquathlon - 1500m,10km run (£37)
1500m lake swim (2 x 750m laps) followed by a
10km run (4 laps) course - back to finish by the lake

Duathlon - 5km Run, 20km Bike, 5km Run (£33)
Starts next to the lake and involves a 5km (2 laps) run followed by a 20km (1 x 20km lap) cycle ride to finish with a repeat of the 5km run (2 laps), finishing back at the lake.


All prices for 2024 are kept the same as they have been since 2021!
The bike course can be found here - https://connect.garmin.com/modern/course/82624833
The 2.5km run lap course can be found here - https://connect.garmin.com/modern/course/82625260 (The small out and back to the lapped course is here https://connect.garmin.com/modern/course/82625412)
Triathlon & Duathlon trophies will be awarded for 1st place male / female in the following categories
Trophies for Aquathlon and Aquabike will be awarded 1st place male and 1st place female of each race.
All races will be chip timed and each competitor will receive a finisher medals & event giveaway.
Entry Limit - 300 competitors
Competitors must be at least 18yrs of age on race day.
Race Course & Options
Transition
The spacious transition area is located on the bank of the lake with all races starting in the vicinity of the transition area.
Swim
The race starts with a rolling swim start and either a single or double lap of the 750m lake swim course depending on the race entered.
Cycle
The fast cycle course is mainly on rural roads, with either one or two laps of the 20km course passing through Sible Hedingham, Blackmore End and Beazley End.
Run
The run course for all events starts at transition and runs to the looped section of the course that laps at the church aid station. Once the required amount of loops have been completed, the run course returns to the finish. The distance of this out and back section has been taken into account of the overall distances. Please note the correct amount of laps for the race entered. The course is mainly paths and grassland with some road footpath sections. All competitors run the same run lap route, only the amount of laps changes as per the race entered.
All races will benefit from chip timing.
On reaching the entry limit we will keep a small waiting list to replace those who have to withdraw.
All races will commence at 8am, all competitors will be registered before the race starts to minimise traffic on the bike route outside the resort.
Sustainable Racing -
Born2tri take further steps each year to help reduce the impact of the race, last year we introduced the following measures with more to follow in 2024:
Implementing recycling throughout the event

Swim hat recycling

Reduction in bib numbers provided

Use of recyclable materials in the giveaways etc.

Re-distribution of all unused nutrition, water and snacks to local shelter charities
Rules
This event will be held under the rules of the British Triathlon.
Your bicycle must be in a mechanically safe condition.
An approved cycle helmet must be worn on the cycle section. NO HELMET NO RACE.

A British Triathlon race official will be present throughout the race.
Full rules can be found at www.britishtriathlon.org, or by writing to British Triathlon, P.O. Box 25, Loughborough, Leicestershire. LE11 3WX.
Race instructions and results will be found on Born2Tri Race Page 2023 race instructions including maps will remain online for reference, please note these are subject to change for 2024.
Racers without internet access can have a copy posted by prior arrangement with the organiser.
Racers who are not members of British Triathlon must purchase a 'race pass' at an additional cost of £8 to provide insurance for your event (this fee is automatically added if you do not provide a British Triathlon membership number on entering).
If you would like to know more about training with us or joining us, the Born2tri Website can be found here....https://clubs.britishtriathlon.org/Born2Tri
If you would like to swim at Gosfield Lake more often, the swim club can be found here... https://www.facebook.com/Gosfieldlakeopenswimming/
Contingency Plan - Every effort will be made to put this event on where we reserve the right to alter, move the date and postpone as required. We would not normally offer refunds however if it is decided to do so these would be less the cost to the club for abortive fees, such as supplier deposits. The event is run by a local Triathlon Club rather than a business. In the event of part of the course being unavailable to the organiser on the day, for reasons beyond their control, an alternative course will be provided to allow a competitive event to take place. Should we be unable to provide a suitable safe alternative course due to reasons beyond our control and the event be cancelled Born2Tri will not provide refunds.
Withdrawal Policy - Born2Tri acknowledge racers will on occasion need to withdraw an entry through injury or other reason. The cut off dates for refunds will be 4 weeks prior to the race itself (23rd June 2024) where a refund will be made less a £10 administration fee. After this date there will be no refunds available. We will not be operating a roll over to an event in 2025 and so this will not be offered as an alternative to a refund at any time. After the cut off date. If the event is sold out prior to the cut off date, we will allow a transfer to another athlete of your choosing up until 2 weeks prior to the race.
Due to the intense organisation that is required to put the event on, the cut off for changes and race entries will be 2 weeks prior to the event. There will be no changes permitted after this date to the race entry. There will be no entries on the day in 2024.
Prices
The organiser has included pricing details in the Organiser's Description
To sign-up for this event, the Service Fee is 2% (min 25p) for each sign-up. The organiser also pays 2% (min 25p)
Dates and Status
Date: 14/07/2024
08:00:00 - 18:00:00
Status: Open
Total Places: 300
Places Available: ??