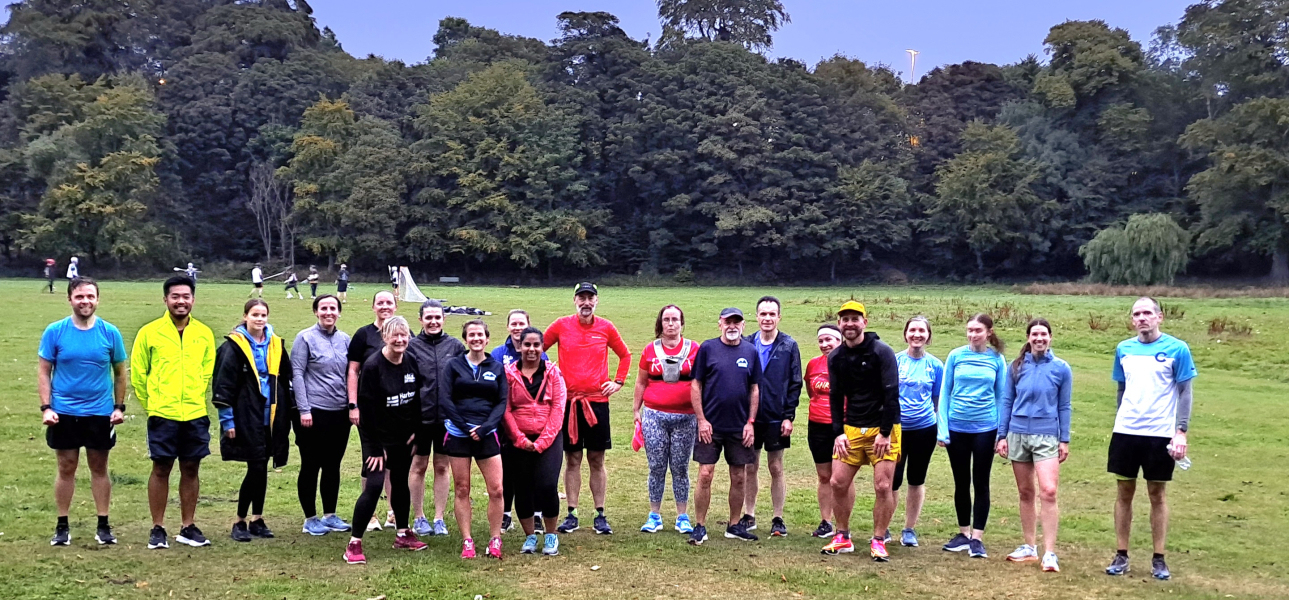 HiddenPeak Running Aberdeen Group Training has now closed and you will not be able to sign-up for it. Please check the Organiser's Description for any organiser updates.
This event is in a testing state, and is not open for public sign-ups until the organiser has launched it.
Organiser's Description
OVER THE TOP AT MAIDENCRAIG
Our next session sees us heading for Den of Maidencraig for a series of hill runs with a difference.
Regular HP runners will be familiar with our winter sessions at Rubislaw Den South where we run uphill for a set period of time before stopping, jogging back to the bottom of the hill then repeating the effort for a set number of times and over a variety of distances.
This helps you get stronger and more powerful while also improving your running form, which will ultimately make you faster, even when running on flat ground.
However, while extremely beneficial, this type of session doesn't replicate what normally happens on a training run or in a race situation when you have to get up a hill efficiently, then keep running.
So, the Maidencraig session is designed to prepare you for running efficiently up a hill before making an effective transition back into flat running.
Plus our usual warm-up and cool-down routines with coaching tips, friendly encouragement and good advice on hand throughout.
This is an all inclusive session suitable for all runners. No-one will be left behind.
We are a friendly group and always keen to help newcomers - so come along - and bring a friend.
Coaching, encouragement and good advice will be on hand throughout.
There's ample free parking and our meeting point will be the Hazlehead Park main car park at the top of the running track.
Please arrive ready to start at 6pm. The whole session,including warm-ups/cool down and exercises, lasts one hour.
TUESDAY 3rd October 2023 6pm to 7pm
Location: Hazlehead Park. MEET AT THE TOP OF THE RUNNING TRACK
Cost: £6 per person.
Please note
Please address any enquiries to the hiddenpeakrunning@gmail.com
Payment will be made via EntryCentral.
Please think carefully before signing up as there is a policy of no refunds except in circumstances where the event needs to be cancelled by the organisers.
We may take photos/videos of the session for use on our social media platforms. If you have any concerns about this, please let us know in advance.
All participants must acknowledge that a training session is physically strenuous. As such they must be medically fit to participate and take full responsibility for their own personal health and fitness. Participants are strongly advised to consult a doctor before undertaking any strenuous exercise or training programme.
Prices
| Until | |
| --- | --- |
| 03 Oct 2023 17:00 | £6.00 |
For each sign-up, the organiser pays the Service Fee of 4% (min 50p). You pay no surcharge
Dates and Status
Date: 03/10/2023
18:00:00 - 19:00:00
Status: Closed
Total Places: 28
Places Available: ??
List