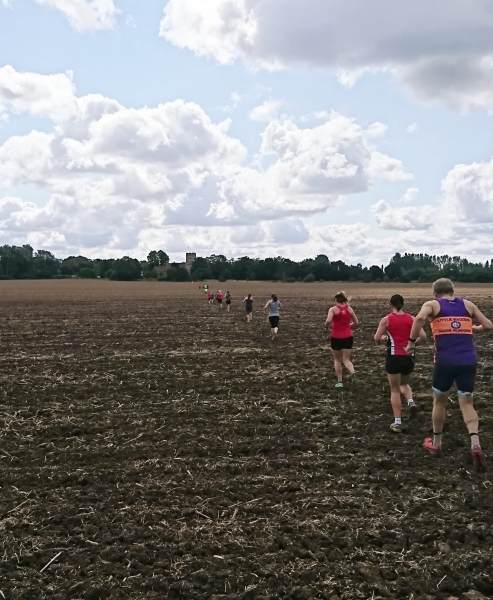 Organiser's Description
Race 3 of the 10k trail series for 2023.
95%+ off road on public footpaths and bridleways.
TRA permit number: TBC
Overview: Being held at the lovely Trifarm, Church Rd, Boreham, CM3 3DS. 09:30 registration. Mass start around 10:00.
Race start is at the west side of the humpback bridge by public footpath fingerpost. You will need to give yourself at least 5 mins to walk from the carpark down to the start for your allocated start time. The route is anticlockwise. The 10k finishes after a 3/4 lap of the running track around the trifarm lake at the end of the car-park.
Option for a discounted pre-run swim tickets when you sign up.
Parking: Plenty of parking on site.
Registration: Will be held in or near the Trifarm enterance. Those who take up the pre-run polar bear swim option can collect their numbers before your swim to save time. Exact times TBC. Route narrative is available to download from the www.multisport-management.co.uk website the week before the race. A START LIST WILL BE EMAILED TO YOU A COUPLE OF DAYS PRIOR TO THE RUN WITH YOUR RACE NUMBER INFO & REGISTRATION PROCESS FOR YOUR ARRIVAL.
Race numbers and pins are to be collected in the car-park by the Trifarm buildings.
Bottled water is available for you when you register. There is a refill water tap near the finish (by the bicycle rack.)
Race number must be worn on your front, unfolded. We may use manually timing, so if we can't see your number at the finish, you can't get a time recorded. Please help us to help you!
Run Route: https://www.strava.com/activities/1231785327 (TBC)
FOOD!!!! Bill, Ruth and the Trifarm team are selling bacon rolls, tea, coffee and cakes again now.
No water stations on course, or marshals. We will have a tail walker sweeping the course. Once you have finished, please make your way back to you car/motorbike/bicycle etc and disperse before the gate is locked!
Results and Prizes: Once we have collated all the results, we will email the results out to you and get winners prizes out in the post ASAP. There is additional prizes for the fastest male and female athletes combined time for the autumn and winter races!
Current anti-clockwose 10k course records: Male: Chris HATTON 38m11s. Female: Anna OBERAIGNER 46m21s
Prices
| Until | Discounted* | Standard |
| --- | --- | --- |
| 31 Oct 2023 | £8.00 | £10.00 |
| 21 Nov 2023 12:59 | £10.00 | £12.00 |
*Discounted for members of Trail Running Association
To sign-up for this event, the Service Fee is 4% (min 50p) for each sign-up
Dates and Status
Date: 26/11/2023
10:00:00 - 11:30:00
Status: Open
Total Places: 50
Places Available: ??
List