Beginner swimming for triathletes
24 Mar 2023 - 12 May 2023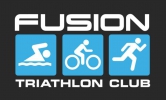 Beginner swimming for triathletes has now closed and you will not be able to sign-up for it. Please check the Organiser's Description for any organiser updates.
Organiser's Description
Beginners swim block for triathletes
Friday evenings from 7:00pm to 8:00pm
These sessions will allow you to go from nervous and new to confident and ready to race.
You MUST already be able to swim 25m front crawl and we'll take it from there.
Starting with the basics by the end of the block you'll be a better more efficient swimmer ready for your triathlon swim!