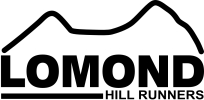 Bishop Hill Adult & Junior Races
05 Mar 2023
Bishop Hill Adult & Junior Races has now closed and you will not be able to sign-up for it. Please check the Organiser's Description for any organiser updates.
This event is in a testing state, and is not open for public sign-ups until the organiser has launched it.
Organiser's Description
Bishop Hill race is a long standing and popular early season classic. It is a short but tough route over a mix of path and hill terrain that packs a lot in, and has one of the most 'fun' descents in the racing calendar.

If racing as an adult and you have a child, then we are also keen to maintain a gateway that encourages youngsters into the sport and give them an all too rare chance to race each other in the hills. The under 16 'Yoof' race is on a shorter course up to the gate and return. It starts at 1pm and costs £1 on the day. Be at the start for 12.40pm with an adult to give your name and get a number which will be written on your hand, sharpie style! No Entry Central sign up required for Juniors.
Full waterproof body cover, hat and gloves should be worn or carried for adults, as the weather can be absolutely anything on the day, and it is exposed up top.
We will have our usual post race hospitality with soup and prizes all the way up to V60. Note the race is open to over 16s with an under 18 prize.
Entries have moved onto 'Entry Central' instead of on the day which saves us a lot of paperwork and costs an extra 50p!! For the money it's great value and the Lomies hope to see you there.
A route map and gpx file can be found on the races section of the Lomies website
https://www.lomondhillrunners.co.uk/races.html
If the race cannot take place on the date scheduled for reasons outwith our control, we will reschedule the event and carry your entry forward to the revised date.
All entries are non-refundable.
The Organisers accept no responsibility for loss of clothing or equipment.
Prices
The organiser has included pricing details in the Organiser's Description
For each sign-up, the organiser pays the Service Fee of 4% (min 50p). You pay no surcharge
Dates and Status
Date: 05/03/2023
14:00:00 - 15:00:00
Status: Closed
Total Places: 150
Places Available: ??
List