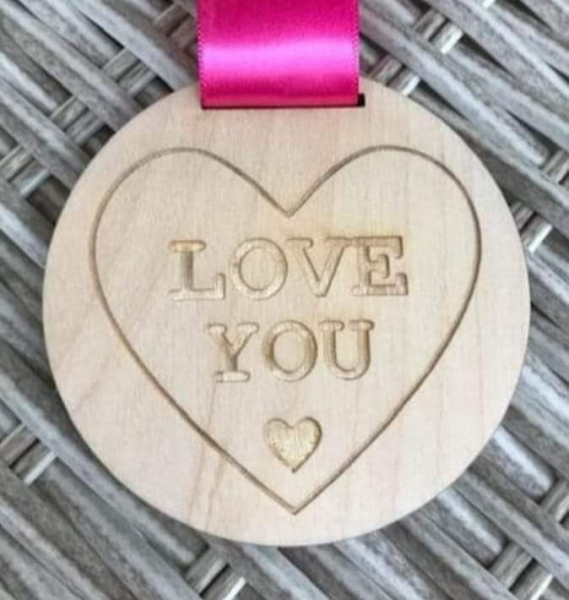 Organiser's Description
Virtual Valentine's
Just for fun and a little encouragement.
RULES
Just for fun and for a bit of encouragement. Pick two or more from the list below:
1. Walk, Run or Cycle - your choice on distance
2. Have a heart shape on your route on your Strava map
3. Or more adventurous spell out ''Love''
4. Run your route using the 1st letter on road signs to spell ''Love You''
5. Run on your own or with your special someone
6. Will you keep your medal or give it to your special someone
You must complete on 14th February 2024
Post your evidence on the event on Facebook or join Redfish Strava Group.
Have fun.
PRIZES
Bespoke Wooden Medal
LOCATION
You choose the route
START / FINISH

You must complete anywhen on 14th February 2024


RESTRICTIONS

Please be safe and be seen


REGISTRATION

As soon as you have registered you are ready to go on 14th February 2024


FEES

£14.00 per Virtual Valentine's event, including P&P to the UK.
MERCHANDISE

Buff = Run - Cake - Sleep design £5.00
Bib Clips £6.00
All designs can be found on Facebook. Merchandise will be delivered with your medal
Prices
| Until | |
| --- | --- |
| 14 Feb 2024 23:59 | £14.00 |
To sign-up for this event, the Service Fee is 4% (min 50p) for each sign-up
Dates and Status
Start: 14/02/2024
End: 15/02/2024
Status: Open
Total Places: 41
Places Available: ??
List