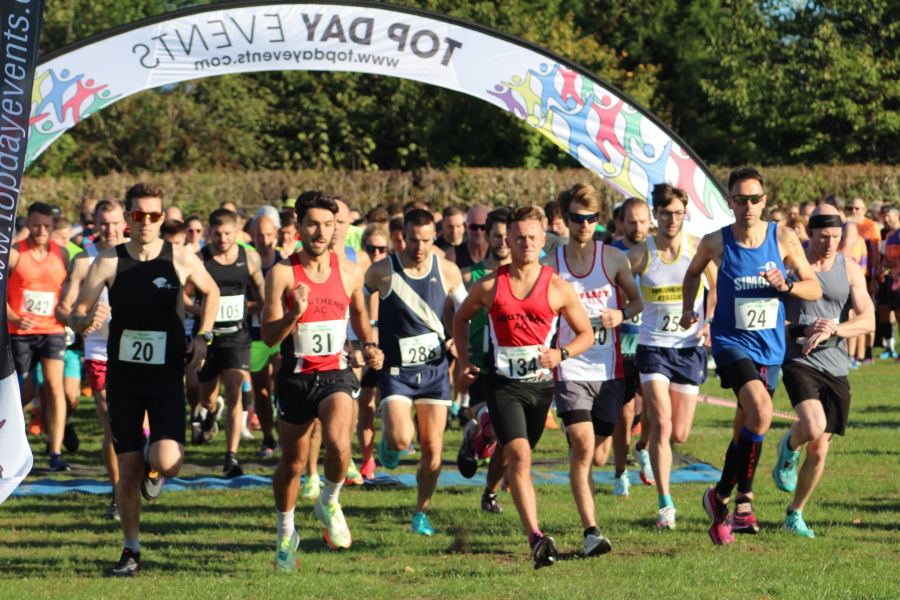 Maldon Half Marathon 2023 has now closed and you will not be able to sign-up for it. Please check the Organiser's Description for any organiser updates.
This event is in a testing state, and is not open for public sign-ups until the organiser has launched it.
Organiser's Description
Maldon Half Marathon
Race Number & Chip Timing - Your race number and timing chip will be available on the morning of the race from the race headquarters, Plume Academy (sportshall), from 7.00am onwards. Please allow yourself plenty of time.
Your race number must be securely fastened to the front of your vest/T-shirt so it can be easily visible around the course and in the finish area. Please complete the details on the rear of the number; this is very important especially if you have any pre-existing medical conditions.
ChiptimingUK will be managing the timing. Timing will be chip to chip. Your timing chip should be attached as instructed with the cable ties provided in your race pack.
Race Start – The race starts at 9.00am on the playing field of the school, after about 20m you will join the road. Be sure to assemble at the start in plenty of time for the start.
Venue – Plume Academy, Fambridge Road, Maldon, CM9 6AB
Facilities –There are toilets and minimal changing facilities at the hall but no shower facilities. Refreshments will be available before and after the race.
Bag Drop - There will be an area within the sports hall to leave bags.
Course Description –Please follow instructions from the start line marshals and assemble where directed on the playing field. You will then be called to the start line. Please consider your finishing time when positioning yourself on the start line. Apart from the first and last 20m (school playing field) the route is all on the road.
Marshals and Water Stations – There will be marshals positioned at all road junctions and key points around the course, please obey their instructions. If you feel unwell or have any problems, make your way to a marshal station from where assistance will be sought to return you to the finishing area. Water Stations will be positioned approximately every three and a half miles with bottled water. Please drop your used bottles at the side of the road where they can be collected by the marshals.
In accordance with our race permit it is a condition of entry that runners MUST NOT wear headphones or earphones whilst running. Any runners seen using MP3/iPod players will be disqualified and will not feature in any results. This is not a traffic free course and this rule is for your safety.
First Aid – First aid is provided by Suffolk Medics and will be present at the start and finish and around the course. If you are in need of medical assistance go to the nearest marshal position who will be in contact with the nearest first aider.
Prizes – Results and the presentation of prizes will be in the sports hall at 11.45am. Prizes will be awarded in the following categories -
1st, 2nd, 3rd Male, also 1st V40, V50, V60, V70
1st, 2nd, 3rd Female, also 1st V35, V45, V55, V65
1st Male Team
1st Female Team
All finishers will receive a technical race t-shirt and a finishers medal. We aim to publish results on the evening of the race on the Top Day Events and ChiptimingUK websites
Have a great race
We would welcome any volunteers (all our volunteers are entitled to free entry into a future event) to help on the day. If you know of anyone please ask them to email the organiser James Haskey-Jones at topdayevents@gmail.com or call 07799020748.
If you have any questions about the race please contact us on topdayevents@gmail.com
Prices
| Until | Discounted* | Standard |
| --- | --- | --- |
| 22 Sep 2023 23:59 | £25.00 | £27.00 |
*Discounted for members of clubs affiliated to any of EA WA SA
For each sign-up, the organiser pays the Service Fee of 4% (min 50p). You pay no surcharge
Dates and Status
Date: 24/09/2023
Status: Closed
Total Places: 340
Places Available: ??
List