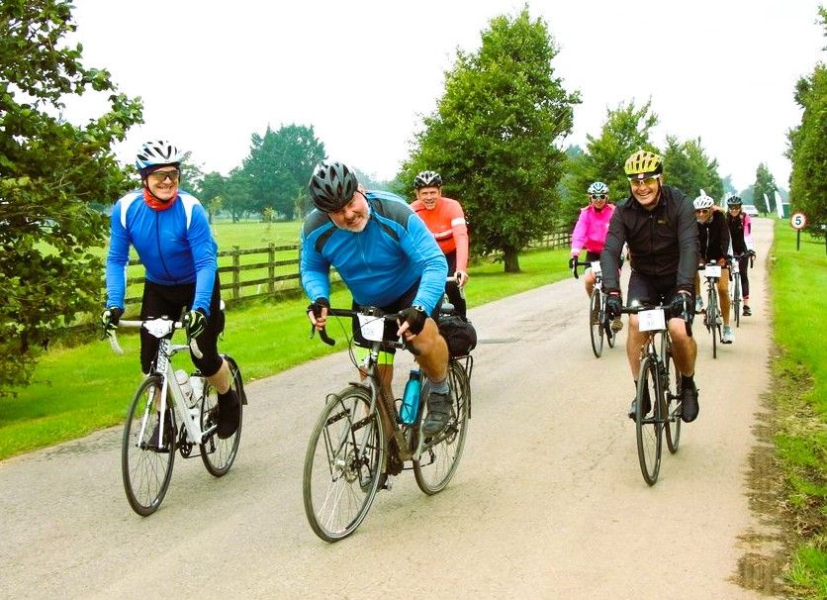 Organiser's Description
Back after a year away ! The Easter Epic cycle sportive
With 2 distances available, the Mini Epic at 80km (50 miles) and Full Epic at 130km (80 miles), this road sportive might not be the longest in terms of distance, but with plenty of ascent, it certainly offers a challenge to any seasoned riders, and newcomers alike.
Following a fantastic mix of country lanes and roads (and climbs), the figure of eight route takes in Lower Broadheath, Malvern, Bromyard and the outskirts of Bewdley and Stourport. Featuring the wellknown climbs of The Wyche and Ankerdine Hill as well as 20% gradients including the fearsome Wynniates Way (on the Full Epic route only).
Entry fee £25 for the first 25 entrants, then £35 until final closing date of 2nd April 2024.
Two fully stocked feed stations will be on offer on the Full Epic route, with one feed stop on the Mini Epic. Riders can start from 08:00, until 09:30 on the day on either route.
The event supports St Richard's Hospice, who provide free specialist palliative care for patients living with cancer and other life-threatening illnesses and supports their families.
There's a finisher's slate medal and event timing plus other goodies TBA.
There is ample parking and refreshments are all on offer at the event base, The Cob House (camping available - contact venue directly).
A £2 parking charge applies at the venue (please car share where possible). Please bring cash on the day.
Minimum age 14 years on event day. Any younger riders MUST be accompanied by an adult. We look forward to seeing you ! Get training !
Prices
The organiser has included pricing details in the Organiser's Description
To sign-up for this event, the Service Fee is 4% (min 50p) for each sign-up
Dates and Status
Date: 07/04/2024
08:00:00 - 17:00:00
Status: Open
Total Places: 200
Places Available: ??