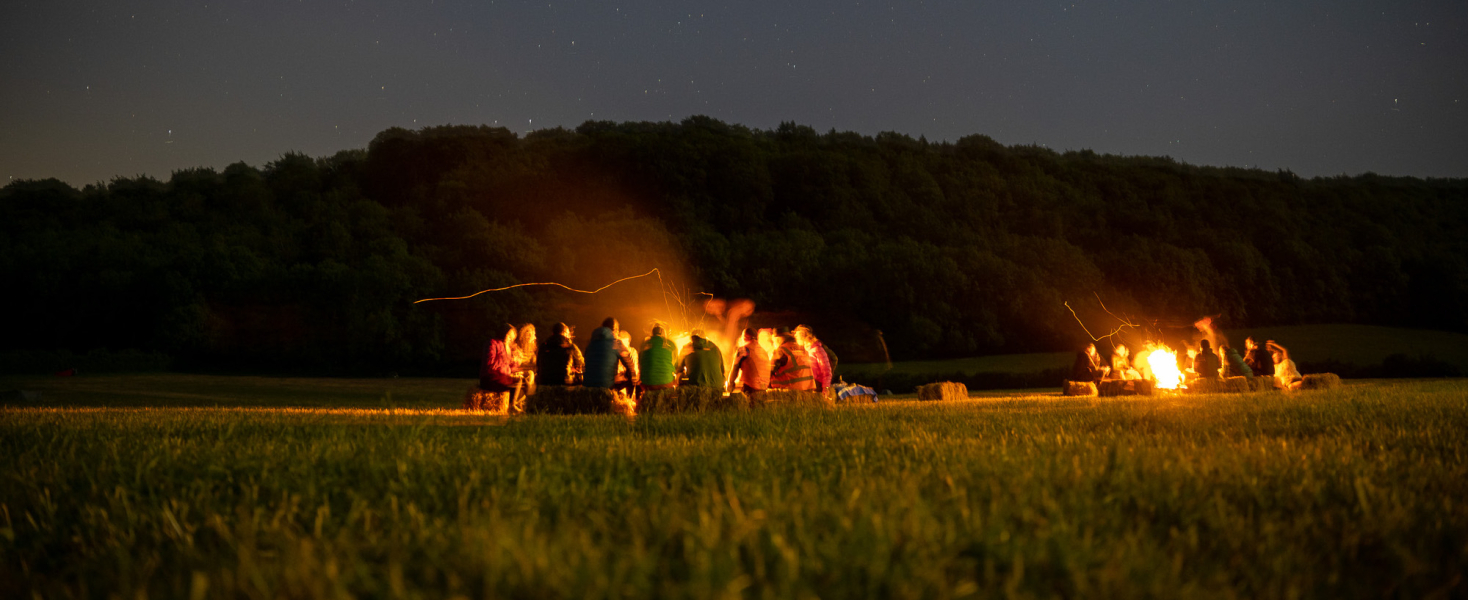 Organiser's Description
The Kinesis UK Dorset Dirt Dash 5050 is a self-supported bikepacking event on the Isle of Purbeck around Swanage, split over two days with an overnight camp on 25/26 May 2024. The event is the perfect way to experience the rugged beauty of Dorset and the Jurassic Coast with fine gravel riding, camaraderie, camping and castles.
Please also check out the Kinesis UK Dorset Dirt Dash 100 for a proper one-day gravel challenge.
More information about all Dirt Dash events can be found at dirtdash.cc.
The basics you need to know before entering:
When: Saturday 25 May to Sunday 26 May 2024
Format: non-timed, self-supported reliability trial with overnight camping
Route: around 152km with 2000m of climbing. Route subject to changes
Entries: £95
Navigation: The route will be supplied electronically before the event. The course is not marked, you are responsible for your own navigation
Bikes: mountain bikes & gravel bikes (e-bikes are allowed, but we cannot guarantee charging points) with a minimum recommended tire size of 40mm, which must be in good working order
Terrain: Singletrack, gravel paths, forestry roads, public roads, cycle paths
Start: 9am at the Red Lion, Swanage
Finish: Sunday afternoon/evening at the Red Lion, Swanage
What is provided: rider briefing, route for navigation, campsite & evening meal, broom wagon
Camping: We provide a suitable place to pitch your tent with other riders, toilets, drinking water supply, catering. There are no other facilities on site (shop etc.)
Food: Riders will be provided with a complimentary evening meal. Vegetarian, vegan and gluten-free version are available on request (please let us know when you sign up). You need to bring your own bowl, mug, fork and spoon
Minimum kit: Helmet, front and rear lights, sufficient water, emergency blanket or sleeping bag, waterproof jacket, first aid kit, phone or GPS for navigation, multitool, spare tube, tire levers, puncture repair kit, tent/bivvy bag/tarp. You need to carry all your own kit
Insurance: You will need your own insurance
Refunds: No refunds, but you can insure your entry. You can transfer your entry up until the closing date free of charge and are welcome to transfer the entry between similar events
Please refer to our Terms and Conditions for further information
How to get there
We highly encourage you to take the train or cycle to the event. If you cycle in, you're extending your adventure by a couple of days, and don't clogg up the roads. Pretty cool, eh?
By bike: Swanage is accessed from the east via the Sandbanks Ferry from Bournemouth and Poole area. It's about £1 each way for a foot passenger and an additional £1 for the bike and runs until around 11pm. www.sandbanksferry.co.uk
From the west and north, just ride into town via Corfe Castle.
From the south…. Well that will be France then. Cross-channel ferries sail into Poole harbour daily.
By train: Swanage Railway now operates from Wareham to Swanage. There are limited spaces for bikes on the trains. You can find out more at www.swanagerailway.co.uk. You will find the nearest mainline station is Wareham, about 10 miles to the north. Poole, Branksome and Bournemouth have stations around 10-12 miles away, but you will need to take the Sandbanks ferry across the harbour entrance and onto the 'Isle'. Check out the ferries times here. For rail enquiries check here.
By car: Swanage is accessed from the east via the Sandbanks Ferry from Bournemouth and Poole area. It's £5.20 each way for a vehicle and runs until around 11pm. As a driver you can also expect delays of up to several hours during peak bank holiday times. More info at www.sandbanksferry.co.uk.
From the west and north, just drive into town via Corfe Castle.
From the south…. Well that will be France then. Cross-channel ferries sail into Poole harbour daily.
Parking: DO NOT PARK at the Red Lion. Swanage is a tourist town and is geared up for short term/high price parking. Free on-street parking is all around. However, the area on the hill above Swanage hospital has wide streets, and plenty of parking. The north end, Northbrook Road, has on street parking, but can get busy on beach days. As you will be leaving your car for a day or two park considerately and keep your valuables out of sight.
Accommodation
For accommodation please visit the Virtual Swanage website, where you will find everything from camping to fine hotels.
Registration & Rider Briefing
Registration is open on Saturday 25 May from 7.00am at the Red Lion. All riders MUST attend a rider briefing at 8.30am at the Red Lion.
Here are a few more rules:
Stay cool, be nice, don't hurt yourself or others.
If you don't know what is around a corner, assume it's a steep drop-off.
Cycling on public roads carries risks and that you are aware of these risks.
All bicycles in your party will be ridden safely and responsibly at all times.
You will obey the law. Whilst using public roads, all riders must observe the Highway Code. If cycling off road, please stick to the route and exercise due care to all other users.
Cycling at night is more dangerous, all bikes will not be ridden at night unless lights are used.
A cycle helmet must be used at all times.
You understand that bicycling is a hazardous activity. You understand that the sport of bicycling and the use of this equipment involve a risk of injury to any and all parts of the user's body. You agree to freely and expressly assume and accept any risks and all injury to the user of this equipment while bicycling. You understand that bicycle protective gear such as helmets and gloves are recommended, but they do not eliminate the risk and may not reduce the risk of injury in the event of an accident.
You agree that you will release the organisers from any and all responsibility of liability for injuries or damages or to any other person. You agree not to make a claim against or sue this organiser for injuries or damages relating to this event.
It's not a race.
Don't be a dick.
You allow us to film and photograph you and use those images for promotion or documentation.
Prices
| Until | Discounted* | Standard |
| --- | --- | --- |
| 25 May 2024 10:00 | £90.00 | £95.00 |
*Discounted for members of Cycling UK
For each sign-up, the organiser pays the Service Fee of 4% (min 50p). You pay no surcharge
Dates and Status
Start: 25/05/2024 09:00:00
End: 26/05/2024 18:00:00
Status: Open
Organiser
Markus Stitz
+447895250508
The Red Lion 63 High St Swanage BH19 2LY