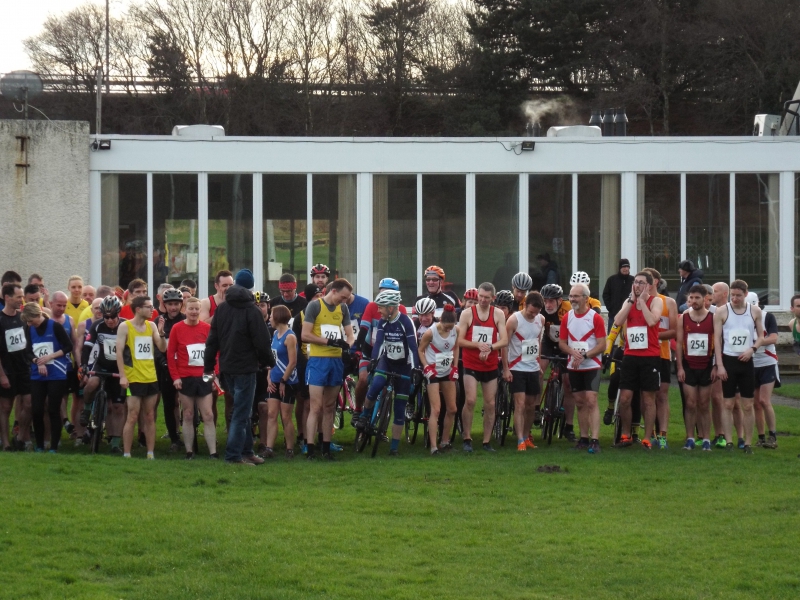 Organiser's Description
Sunday
17th December 2023,
Start Time, 1.00 pm.
Irvine Running Club is pleased to be putting the event on again this year but NOT in the original format which proved so popular over many years. There will NOT be a picklist with wrapped presents to be collected from "the table" in an order that ensures that the fast men dont all get to choose first! Changing and shower facilities will be to be available and post event refreshments will be provided. There will be spot prizes.
Pre-Entry by 15th December 2023 with a limit of 120 competitors. Although this may increase, please enter asap to avoid disappointment and please note that the race limit was reached the last time the event was staged. A Waiting List will be used should the numbers justify it. This event is pre-entry only and there will be no entries on the day of the event. The event is covered by private insurance. The entry fee is £7.50 + Entry Central's service charge.
The Route -
The event is held on paths and grassy areas with obstacles added, in the grounds of Irvine Sports Club, Irvine Moor and its surrounding areas
HEADPHONES MUST NOT BE WORN DURING THE RACE. ANY COMPETITOR IGNORING THIS RISKS DISQUALIFICATION FROM THE RACE.
PARKING :
There is car parking available at Irvine Sports Club.
Number uplift from 11.00 am at the Marress Sports Club, Waterside Street, IRVINE
A portion of the entry fees will be given to charity.
The Cyclists vs The Harriers CYCLISTS
This page is for Cyclist entrants only. Remember: Cyclists MUST dismount when the course goes over tarmac, cement or other paved ground. Failure to do so risks disqualification. Numbers should be worn on the front and cyclists should, in their own interest, endeavour to sit up as they go through the finish line so that their numbers can be seen by the finishline officials. Please do NOT bring a present this year!
The Cyclists vs The Harriers RUNNERS
This entry sheet is for RUNNERS only. Please do not bring a present this year.
Prices
| Until | |
| --- | --- |
| 15 Dec 2023 23:59 | £7.50 |
To sign-up for this event, the Service Fee is 4% (min 50p) for each sign-up
Dates and Status
Date: 17 Dec 2023
Closing Date: 15 Dec 2023 23:59
Places Available/Total: ??/120
Status: Open
List