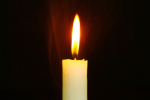 Candlelit Yoga and Sound Bath with Mika and Mark
05 Feb 2023
Organiser's Description
Candlelit Yoga and Soundbath with Mika and Mark
5th February 2023
5pm - 7pm at the Kinning Park Complex
INTRODUCTION:
In today's world with its varied stresses and demands, developing better connections to our own mind and body is vital to maintain good health and longevity. Sound is a timeless tool that allows us to connect with our body, breath and mind – to release stresses from the body, to deepen our breath and also work with our mind to create stable and healthy emotional patterns.
About Mark:
Mark has been practising Yoga for over 15 years and teaching for 10. He is continually refining his own practice and teaching. He encourages others to connect healthily with their body, breath and mind. His session will explore our movement, time to slow down our breath and to steady our minds. He is a student of AG Mohan and Indra Mohan and has been under their tutelage for almost 10 years.
Mika will begin his sound bath during Mark's session and then he will continue while you spend an extended time in savasana.
About Mika's Sound Bath:
Come join Mika on a journey through acoustic sound healing to clear the subconscious, relax the body, and bring stillness to the mind.
A wide variety of sound healing instruments are used (including gongs, crystal singing bowls, Himalayan bowls, and monochords) to create an experience that will activate your body's natural, intuitive healing systems, vibrate and activate every cell in your body, and leave you feeling refreshed and rejuvenated.
Prices
| Until | Price |
| --- | --- |
| 04 Feb 2023 23:59 | £20.00 |
To sign-up for this event, the Service Fee is 4% (min 50p) for each sign-up
Dates and Status
Date: 05/02/2023
17:00:00 - 19:00:00
Status: Open
Total Places: 30
Places Available: ??