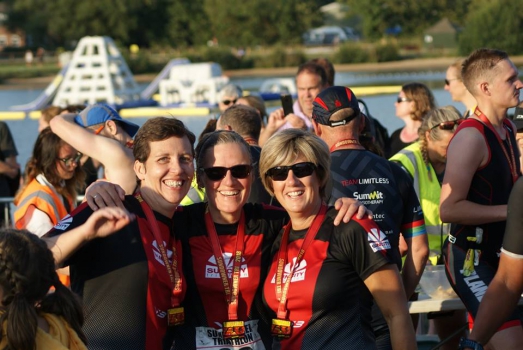 Organiser's Description
Sun City Tri Club was formed in 1993 and is growing in size year on year.
We are a friendly and passionate club who aim to support triathlon at all levels and encourage more people to up the sport. Our members range from the complete novice to those competing in their age group for Great Britain. Members train and compete in all types of races from super sprint to Ironman triathlons, duathlons, aquathons, or even single sport events. Others simply enjoy the training and don't race at all! All members receive the same level of encouragement, support and quality coaching no matter what their goals are.
The club offers a weekly range of coached sessions as well as informal swim, group rides and runs. Up to date information about our sessions can be found on our website: www.suncitytri.co.uk.
Come and have a go, no matter what your level of fitness or aspirations. We are a friendly, welcoming bunch with a junior and adult section.
Benefits of being in the club are having the opportunity to train with experienced British Triathlon Coaches, socialise with fellow triathletes as well as getting generous discounts at a range of businesses in the area.
Membership runs from 1st January to 31st December.
Adult membership is open to adults aged 18+
For further details contact us at suncitytri@gmail.com.