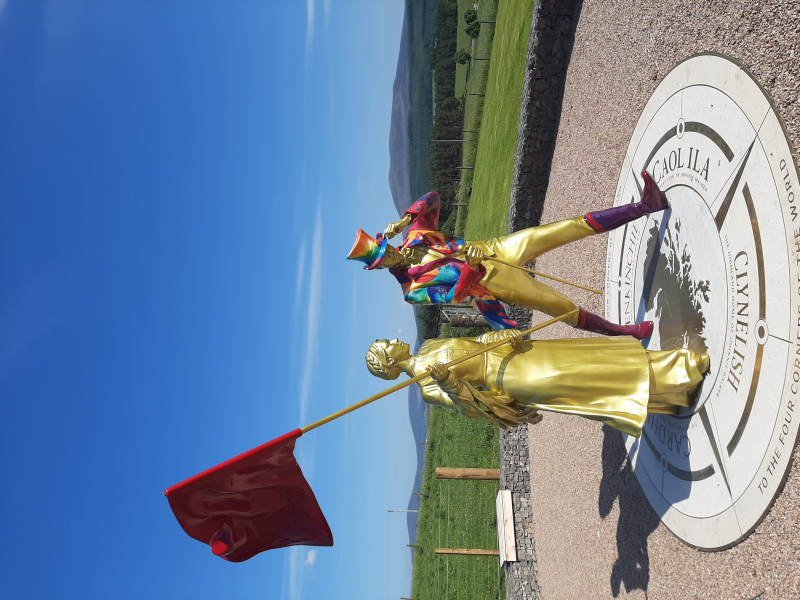 Skedaddle Speyside 10k has now closed and you will not be able to sign-up for it. Please check the Organiser's Description for any organiser updates.
This event is in a testing state, and is not open for public sign-ups until the organiser has launched it.
Organiser's Description
Entries for the inaugrual Skedaddle Speyside 10k - Sun 15th October 2023 are now open!!
This is our big day - Please enter and enjoy it with us. Note: We have to limit our runners to 150 so this event may fill quickly.
SA Registered £15 - non SA £17
• Registration will be held in Archiestown Village Hall from 9.30am and the race starts at 11am.
• Toilet/changing facilities are available in the hall.
• Belongings may be left here are at your own risk during the event although no responsibility will be taken by race organiser for loss/damage to property.
Parking available within the village square and surrounding lanes - please be considerate to residents access. We encourage you to try and car share where possible.
Shuttle Bus to start line (no extra charge)
There will be a shuttle bus for runners from 9.15am until after the race so you can leave your car at either start or finish, limited carparking is available at both ends so we kindly ask you to please be considerate of locals and car share where possible.
The route map will be available at registration and the route itself is well marked - please note the route is a point to point.
THE ROUTE
The race begins at Archiestown Village Square, heading up into Elchies woods with a gradual incline for approx 1 mile on wide land management firetracks before becoming more undulating with great views towards both the Little and Meikle Conval hills and the mighty Ben Rinnes.
The route then becomes narrower and muddy at approx 4 miles passing through a narrow gate opening, turning left and descending this fast downhill section of the Mannoch Road, again with stunning views of our Speyside skyline and across to the Cairngorms (hopefully) this section includes a road crossing of B9102 with marshalls on hand to assist crossing as there will be no road closure on the day, the route will take you down and round the right hand side of the Cardhu reservoir towards the Highland Cows (who love a digestive biscuit!) finally here you will reach your finish line at the world famous home of Johnnie Walker, Cardhu Distillery.
The race is run under UK Athletics Rules and is a Scottish Athletics permit event Licence no: 13203
There will be a sweeper runner and First Aid along with volunteer marshals on the day for your safety and peace of mind.
The safety of all is paramount and it is a condition of entry that runners follow the instructions of the organiser and marshalls.
THERE WILL BE NO ON THE DAY ENTRY - Entries close Midnight Wednesday 11th October
Water will be available at the finishline (with an optional complimentary dram) along with coffee and cake for sale within Cardhu distillery for entrants and spectators to enjoy with spectacular views of the countryside.
There are toilets facilites within Cardhu Distillery visitor centre. Please be respectful when entering premises.
PRIZE GIVING ON THE DAY approx 12.30pm at Cardhu Distillery.
• The prizes are for 1st, 2nd and 3rd Male and Female runners. Only Male and Female categories will be captured in results for ranking purposes. Scottish Athletics medals for both senior & masters & U20 categories.
All entrants will receive a finishers momento.
Parking will be available at the finish within the Cardhu Distillery grounds with a shuttle bus on hand.
In the event of torrential (awful) weather, we may be forced to postpone for safety reasons; in this event the race will be rescheduled, runners will be informed & automatically re-entered.
We are delighted to stage this event and it would be great if you'd join us on the 15th.
Happy running!
Please e-mail Sally Bruce info@skedaddlenorth.com or follow us on Facebook/Instagram for updates and more information.
Prices
The organiser has included pricing details in the Organiser's Description
For each sign-up, the organiser pays the Service Fee of 4% (min 50p). You pay no surcharge
Dates and Status
Date: 15/10/2023
11:00:00 - 16:00:00
Status: Closed
Total Places: 150
Places Available: ??
List