Steeple Bumpstead 10km and 3km Races 2023
18 Jun 2023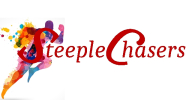 Organiser's Description
6th Steeple Bumpstead 10km and 3km races, Sunday 18th June 2023
After 3 years without an event, 18th June 2023 is the date for the 6th Steeple Bumpstead 10km and 3km trail races.
This event is run entirely for charity by the Steeple Chasers Running Club and we have distributed more than £14,500 over the last 8 years, mostly to local charities. Please join us again and make it another sell-out year as it was in 2019
Find us on Facebook and Instagram @sb10k3k. We are active, and you will find some great feedback as well as lots of picture to whet your appetite. It is also the quickest way to contact us.
Entry fees for 2023 remain very reasonable, we believe we offer one of the best value events and want to ensure it is accessible and sustainable. Family pricing is available again but only for online entries.
Online entries will close at midnight on Sunday 11th June 2023. On-the-day registration will be available on race-day. There is an event limit of 500 places. Runner's age is at race day on 18th June 2023
10km Race (16+ years old)
Online entry: £16 until midnight 11th June 2023
On-the-day entry: £18
£2 discount for UKA or ARC affiliated runners (online and on-the-day).
Male and female categories with two age groups, 16-39 and 40+. Medal for every finisher and trophies for 1st, 2nd & 3rd male and female in each age group.
Race starts at 10.30am.
Chip-timed
3km Race
Online entry 3-16 years old: £7 until midnight 11th June 2023
Online entry 17+ years old: £8 until midnight 11th June 2023
On-the-day entry: 3-16 years old £8; 17+ years old £9
£2 discount for UKA or ARC affiliated runners (online and on-the-day).
Male and female categories with two age groups, 3-10 and 11+. Medal for every finisher and (*NEW*) trophies for 1st, 2nd & 3rd boy and girl in each age group.
Race starts at 10.45am.
Chip-timed
3km Family Ticket
Family tickets will only be offered online. To take advantage of these savings you must enter online. Runners will still compete individually.
Option 1 - £20 for 3 people (min. 1 child under 17)
Option 2 - £25 for 4 people (min. 2 children under 17)
Enter the events as separate runners and a discount will be applied at the checkout.
Online entrants can collect their race packs between 9am and 10.15am from Race HQ on race day. Registration for on-the-day entrants will be open between 9am and 10am at Race HQ on race day.
Course: This is a multi-terrain event run mostly on grassy tracks, footpaths and private roads and is expected to be the same as previous years. It takes in the stunning Elizabethan Manor House of Moyns Park and the picturesque village of Birdbrook. The Bumpstead Brook, village churchyards, the Moot Hall and a dash through the playing fields to the sound of a roaring crowd all feature!
The number of water stations on the course is dependent on weather conditions. At a minimum it is one, but in the hottest of recent years, we have had 3 water stations and even a shower on the 10km course - we are always prepared! Water will be available after the finish funnel.
In 2019 we made a huge shift forward in reducing our use of plastic. We are following a similar strategy in 2023 and are looking at every aspect of our race to ensure we minimise our environmental impact wherever possible. Please follow us on Facebook to hear what we're doing and if you have any suggestions! As in 2019, water stations on the course will only provide (compostable) cups on request. We would like all competitors to carry their own cup or bottle and water will be quickly provided. This was enormously successful in 2019 and reduced our use of plastic enormously.
There will be no road closures in operation. You must abide by the highway-code at all times. We recommend that you do not wear any headphones during this race and pay respectful attention to marshals who are there for the safety of all runners.
Venue/Race HQ: Steeple Bumpstead Village Hall, Finchingfield Road, Steeple Bumpstead, Essex, CB9 7EA
Race Number: Please collect your race pack, including number and timing chip, from race HQ on race morning between 9am and 10.15am. Race entries are transferrable by agreement with the event organisers only during the online registration period. Race numbers must be fastened to the front of your running kit and be visible. Please bring safety pins if you can.
Car Parking: Dedicated event parking is available for runners and spectators on the playing fields behind the Village Hall, near the start, accessed via Bower Hall Drive. Please follow the directions of the marshals. Please do not park in the residential roads near to the Village Hall.
There are limited opportunities to park on the course given the narrow roads. If you do park outside the playing fields, please do not block drives or entrances to fields, as this event relies on the continued support of the local community and land-owners.
Baggage: We have a secure room to leave a small bag whilst you race. We cannot accept liability for loss or damage, items are left at the owner's risk. Your race number will be needed to collect your bag once the race has ended.
Finish: At the finish please keep moving. A marshal will be on hand to remove your timing-chip. Please be patient if a queue starts to form. Medals and water are available after you leave the finish area.
The award ceremony will take place outside the Village Hall after the race has finished, estimated to be between 12:00 and 12:30. All runners are encouraged to stay for the presentation.
Results: A full list of results will be published as soon as possible after the race. Any queries should be directed to event staff.
Food and drink: Hot and cold drinks and cakes will be available inside the Village Hall, alongside a BBQ outside.
Information and On-the-Day Entries: The on-the-day entries desk will open at approximately 9am in the race HQ. If you have any problems or queries on the day, please ask at the marshal desk in the Village Hall or any member of the event team (wearing hi-vis and event shirts). On day entries will close promptly at 10am.
We look forward to seeing you on the day and hope that you have a good run.
Prices
For each sign-up, the organiser pays the Service Fee of 4% (min 50p). You pay no surcharge
Steeple Bumpstead 10km Race 2023
| Until | Discounted* | Standard |
| --- | --- | --- |
| 11 Jun 2023 12:00 | £14.00 | £16.00 |
*Discounted for members of any of ARC WA SA EA
Steeple Bumpstead 3km Race 2023 (17 and over)
| Until | Discounted* | Standard |
| --- | --- | --- |
| 11 Jun 2023 12:00 | £6.00 | £8.00 |
*Discounted for members of any of ARC WA SA EA
Steeple Bumpstead 3km Race 2023 (Under 17)
| Until | Discounted* | Standard |
| --- | --- | --- |
| 11 Jun 2023 12:00 | £5.00 | £7.00 |
*Discounted for members of any of ARC ARC EA SA WA
Dates and Status
Date: 18 Jun 2023
Closing Date: 11 Jun 2023 12:00
Places Available/Total: ??/500
Status: Open
List