Roundhay Runners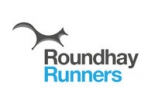 Roundhay Runners is a friendly club with over 200 active members. We cater for athletes of all ages, gender and ability. Regardless of your choice of running, be it road, trail or track there is a group of runners to train with. Our summer meeting point (April to September) is the old tram terminus car park at Roundhay Park on Princes Avenue. The winter meeting point is at Roundhay Tennis Club on Shaftesbury Avenue.
How old do I need to be to join?
The minimum age for membership is 18.
Member Subscription rates(effective 1st April 2017):
| | |
| --- | --- |
| First Claim | £25 |
| Tennis Club Member | £20 |
| Second Claim | £15 |
| Social Member | £10 |
Membership renewal
Membership is renewed annually on 31st March, if you join part way through the year you are still required to renew your membership the following March. New members may join at any time. Members are NOT eligible to compete in club races, championship and league events until they have paid their subscriptions and have been registered with England Athletics.