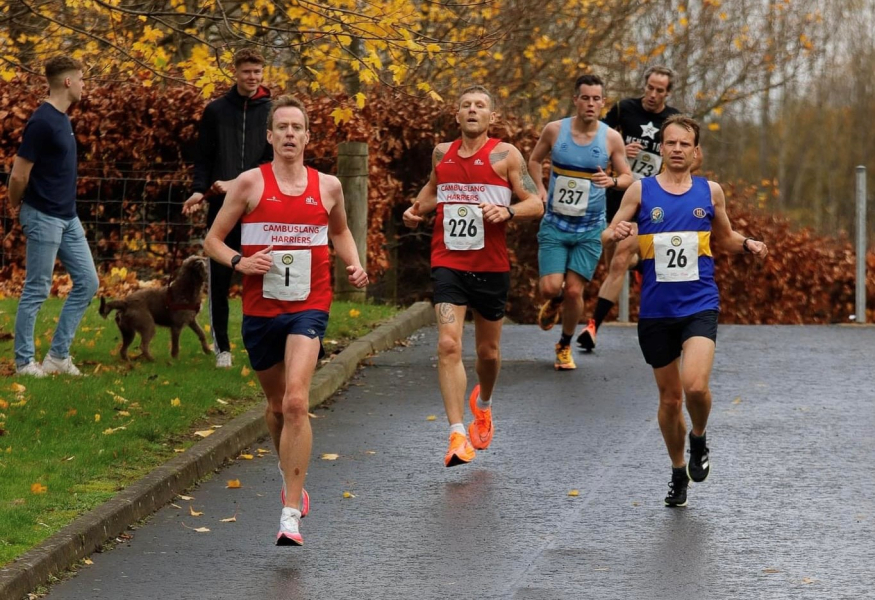 Organiser's Description
Newton Road Runners invites you to run the Newton Road Races (3K and 10K) in memory of Cat Gaskell on Saturday 11th November 2023.
The route starts at Westburn Hall in Cambuslang and follows the Clyde path for an out and back 10km and 3km route. The well-maintained tarmac path allows for a fast run with no roads to cross or traffic to contend with. There are a couple of small hills, but the route is predominately flat.
Cat Gaskell was member of Newton Road Runners until she tragically lost her life in August 2021. This race is our chance to honour her and remember the runner she was.
This year we have teamed up with SHYU Socks for some more great prizes. The race is officially measured, holds a Scottish Athletics licence and is a chip timed event.
10km - Over 15's only.
3km - Children under 11 need accompanied by an adult.
No dogs allowed due to the narrow path.
Registration is at the Newton Arms pub, where toilets are available. The race start is 5 mins on foot from there. Parking is available at Newton Train Station, G72 7TD.
Date: Saturday 11 November 2023.
Time: 10km starts at 12.00 (noon), 3km starts at 11:15.
Registration: Newton Arms pub, Newton Brae, G72 7UE from 10.00am Entry fees:
Limited entries may be available on the day.
Prizes: Goodie bag for all finishers. Prizes for 1st, 2nd and 3rd M & F.
Please note terms and conditions of entry:
1. To enter the race, a runner must be:
1. Eligible to compete under SAL rules and willing to abide by those rules.
2. Physically fit to run 10 kilometres.
2. Entries for runners under the age of 18 must be made by a parent or legal guardian.
3. All runners participate entirely at their own risk. The race organisers (Newton Road Runners) and their associates shall not be liable for any accident, injury, loss or damage arising as a consequence of any runner's participation in the race.
4. Entries are not transferable.
5. Entries may not be deferred to a subsequent year.
6. No refunds will be made except in the event of the organisers deciding to cancel the race.
7. We will require all competitors to accept and comply with any Covid-19 restrictions in force on the date of the race.
Many thanks to our Sponsors.
Prices
To sign-up for this event, the Service Fee is 4% (min 50p) for each sign-up
Newton Road Races 10k
| Until | Discounted* | Standard |
| --- | --- | --- |
| 01 Aug 2023 | £14.00 | £16.00 |
| 10 Nov 2023 23:59 | £16.00 | £18.00 |
*Discounted for members of any of SA EA WA
Newton Road Races 3k - (15 and under race)
| Until | Discounted* | Standard |
| --- | --- | --- |
| 10 Nov 2023 18:00 | £5.00 | £7.00 |
*Discounted for members of any of SA EA WA
Dates and Status
Date: 11 Nov 2023
Status: Open
Event
Available/Total
Closing Date
Newton Road Races 10k

??

/350
10 Nov 2023 23:59
Newton Road Races 3k - (15 and under race)

??

/100
10 Nov 2023 18:00
List