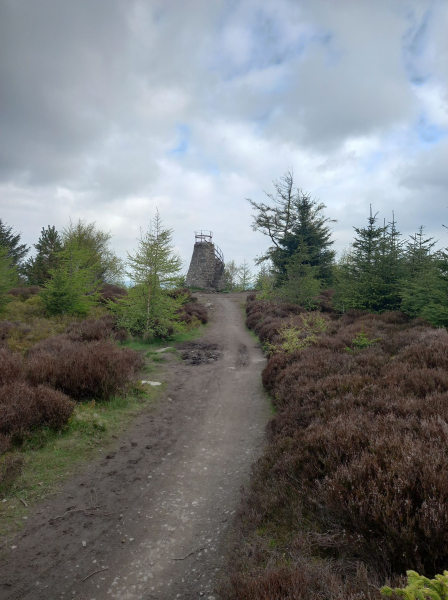 Organiser's Description
We are delighted bring you the 2nd edition of the Kirkhill 8.
An event for beginners, experienced ultra runners and racing snakes alike.
A 4.3 mile loop ran entirely on trails, over an 8 hour period.
Target any distance you want, 20 miles, 26.2 miles 50k, 40 miles or even 50 miles.
CLOSING DATE FOR ENTRIES
Tuesday, 30th April, 2024
This will be a pre-entry event only and there will no refunds or deferrals.
RACE DATE
8.00am, Saturday 25th May 2024.
Runners taking part in the race must be 18 years old or older on the day.
Registration from 6.30am - 7.30am.
Runner Numbers
There will be a waiting list in operation once entry is full. Race swaps will be allowed up until 30th April 2024. These are to be done through the organisers.
Important Rules
You MUST ensure that you are carrying minimum SHR kit for the entirety of the race. No kit, no race; expect a kit check. Full kit includes:
Waterproof full body cover
Hat
Gloves
Whistle
Foil blanket
Runners are not allowed external support at any time. No support runners/pacers.
It is strictly FORBIDDEN for any participant to run in place of another runner. No one is allowed to run using another runners race number.
No running poles. No Dogs accompanying runners. No littering.
RACE START POINT
The race starts and finishes at Kirkhill Forest at 57°12'45.5"N 2°14'15.7"W
The event is LGBT friendly. We are also QIA+ friendly. You can enter our race as female, male or nonbinary. If you are transgender, we are happy for you to enter and run in the gender category you identify with.
There will be toilets in the start/finish area.
This race is cupless, meaning that whilst we will provide water at the designated water station, we will not be giving out plastic cups to reduce our waste. Our marshals will be happy to fill your own bottles or cups with water during the race.
If you require any further information do not hesitate to contact the organisers. We can be contacted through the Bennachie Ultra website and through the CGM Ultra Racing Bennachie Ultra D33 Ultra Kirkhill 8 Facebook page, or via email.
Total distance.
Well that's up to the runner, there is a 4.3 mile loop, you run it as often as you want/can in 8 hours.
No entry conditions apply. If you are old enough and daft enough then you are ok.
Support. You don't need any, a drop/kit bag facility will be available at the start/finish area. We will also supply water here.
Cut offs - Apart from the one's in your head, there are none.
Kit requirements. Because it is Scotland and because the race is in May the weather can be very changeable, due to this there will be a minimum kit requirement of hat, gloves, full waterproofs (jacket and trousers) and a foil blanket. No kit = no race, no exceptions. You don't want to be sitting at the side of the course in your simmit and short shorts in the oorlich getting drookit and crabbit.
Prices
| Until | Discounted* | Standard |
| --- | --- | --- |
| 30 Apr 2024 23:59 | £38.00 | £40.00 |
*Discounted for members of any of SA EA WA
To sign-up for this event, the Service Fee is 4% (min 50p) for each sign-up
Dates and Status
Date: 25/05/2024
Status: Open
Total Places: 150
Places Available: ??
List