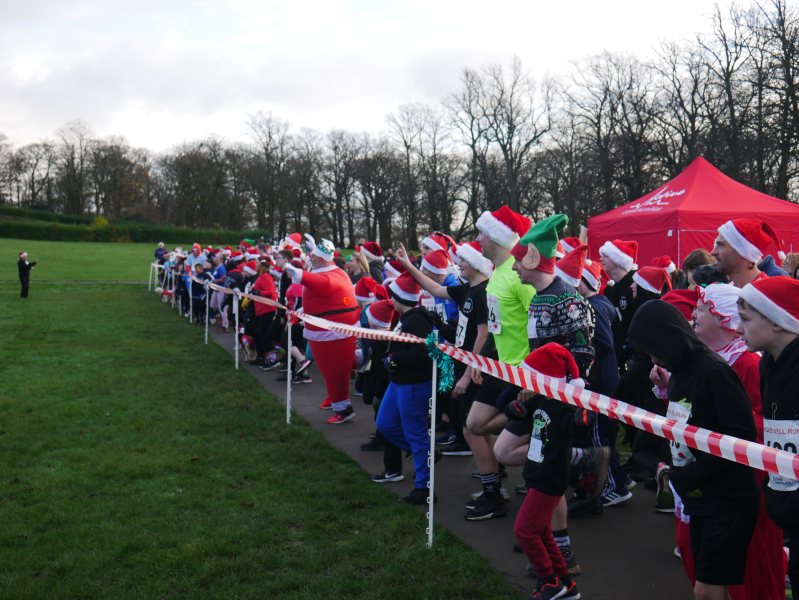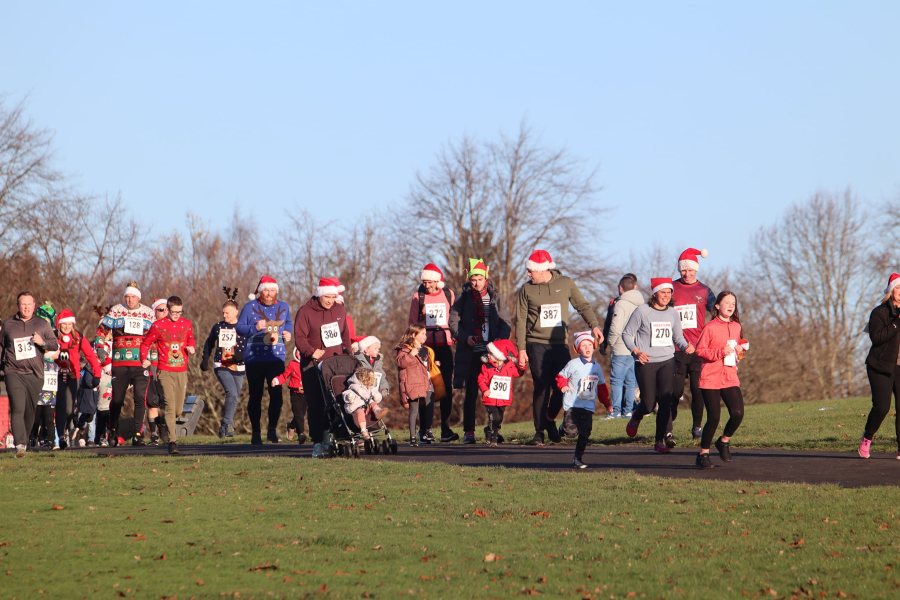 This Festival is in a testing state, and is not open for public sign-ups until the organiser has launched it.
Organiser's Description
Join us in our 20th Anniversary Jingle Bell Fun Run, now open for online entries!
Barshaw Park in Paisley will once again be jingling with the sound of Christmas bells as runners take part in this festive run, the perfect way to get into the Christmas spirit with family and friends.
There are two races - a 3K run at 11am and a 1K run at 12pm, both of which take place within the boundaries of Barshaw Park in Paisley. The 3K run is open to runners/walkers aged 8 and over and is priced £7. The 1K run is open to runners/walkers of all ages, including those in buggies, and is priced £5. Due to the nature of the course, dogs are not permitted in the 3K run. Dogs are allowed in the 1K run provided they are on a short, handheld, non-extendable lead, and only one dog per participant.
Wear jingle bells on your hats, coats, gloves, shoes or wherever you choose and be part of an amazing jingling orchestra. Bells will be provided on the day upon production of your race number. To mark our special anniversary, commemorative 20th Anniversary Christmas themed medals will be awarded to all race finishers and there will be spot prizes for the best costumes should you wish to dress up for the occasion!
Entrants can also enjoy a free train ride on the miniature railway within the park, plus face-painting and Christmas entertainment, providing the perfect festive atmosphere.
The event is organised by Active Communities, a registered charity set up to promote and support physical activity, community sport and health and well being across Renfrewshire. Every penny given to Active Communities goes back into the charity to support the work we do.
Please note: if you wish to make a group booking of 15 or more participants in the Jingle Bell Run please contact info@activecommunities.co.uk for assistance.
The organisers are being assisted by a number of voluntary marshals. The safety of all is paramount and it is a condition of entry that competitors must follow the instructions of the marshals.
Race numbers will be posted out to all entrants the week of the race. Entries are only available online in advance, there will be no registrations on the day.
Please note there are no refunds for cancellations.
In the event of postponement due to adverse weather conditions etc, we will try to notify participants by email but please check Facebook Active Communities, Twitter @ACommunities or Instagram acommunities for an update. Entries will be transferred to next year and we will not give refunds if participants are unable to make next year's date.
Please e-mail info@activecommunities.co.uk for more information.
We look forward to seeing you on Sunday 3rd December!
Prices
For each sign-up, the organiser pays the Service Fee of 4% (min 50p). You pay no surcharge
Jingle Bell 3K Fun Run 2023
| Until | |
| --- | --- |
| 29 Nov 2023 20:00 | £7.00 |
Jingle Bell 1k Fun Run 2023
| Until | |
| --- | --- |
| 29 Nov 2023 20:00 | £5.00 |
Dates and Status
Date: 03 Dec 2023
Closing Date: 29 Nov 2023 20:00
Status: Closed
Event
Available/Total
Jingle Bell 3K Fun Run 2023

??

/191
Jingle Bell 1k Fun Run 2023

??

/308
List