The Jake Porter Duathlon
07 May 2023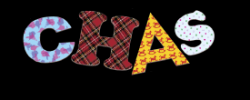 This Festival is in a testing state, and is not open for public sign-ups until the organiser has launched it.
Organiser's Description
Welcome to the event page for the Annual Jake Porter Duathlon, hosted by the SHetland Triathlon Club.
We are back, for our second post-COVID Duathlon! Its a great opportunity if you want to dip your toe into multi-sport events, especially if you are not keen on the swim. The event is in memory of Jake Porter and raises money for the excellent charity: CHAS, who provide hospice services for children and young people with life-shortening conditions. We would love to see you there.
Due to restrictions on insurance for the event, all competitors must be over 16.

Event Details
11am start from Tingwall Hall, competitors will run 2.1 miles around the main road loop clockwise, then following a quick change will cycle up north to a designated turn point around the 'half-way-house' to come back to the hall after 13.5 miles and then complete the course with an identical 2.1 mile run.
http://www.mapmyrun.com/routes/view/9888601
To view the cycle route, please go to:
http://www.mapmyrun.com/routes/view/9888665
Entry fee - £15 for Individuals and £25 for Team entry.
All money made from entries will be paid to the charity after any small running costs have been taken into account.
All abilities are welcome, competitors must have a roadworthy bike and wear a helmet at all times whilst on the bike.
Team relay entries can be made up of either 3 members where each member takes on the run, cycle or run, or 2 members where 1 member takes on 2 of the legs. (eg 2 runs leaving the other member to do the cycle in between)
Registration: Individuals and teams should register between 9.45am and 10:25 am to collect race number and bike rack slots.
The Race: The race brief will be at 10:30am for relay teams and at 10.45 for individuals. All competitors must attend the race brief.
The race will then start at 11:00am
Prizegiving will be in the hall once all the competitors have finished.
Assumming there are no COVID or similar related restrictions, the Tingwall hall have very kindly agreed to organise Sunday Teas, Sandwiches and Homebakes after the event, so feel free to take friends, family and anyone interested in the event or a cuppa along!
For more information please visit our website at www.shetlandtriclub.com
If you have any further questions then please feel free to get in touch at info@shetlandtriclub.com
Prices
For each sign-up, the organiser pays the Service Fee of 4% (min 50p). You pay no surcharge
The Jake Porter Duathlon (relay)
| Until | |
| --- | --- |
| 06 May 2023 17:00 | £25.00 |
The Jake Porter Duathlon (individual)
| Until | |
| --- | --- |
| 06 May 2023 17:00 | £15.00 |
Dates and Status
Date: 07 May 2023
Closing Date: 06 May 2023 17:00
Places Available/Total: ??/80
Status: Closed
List