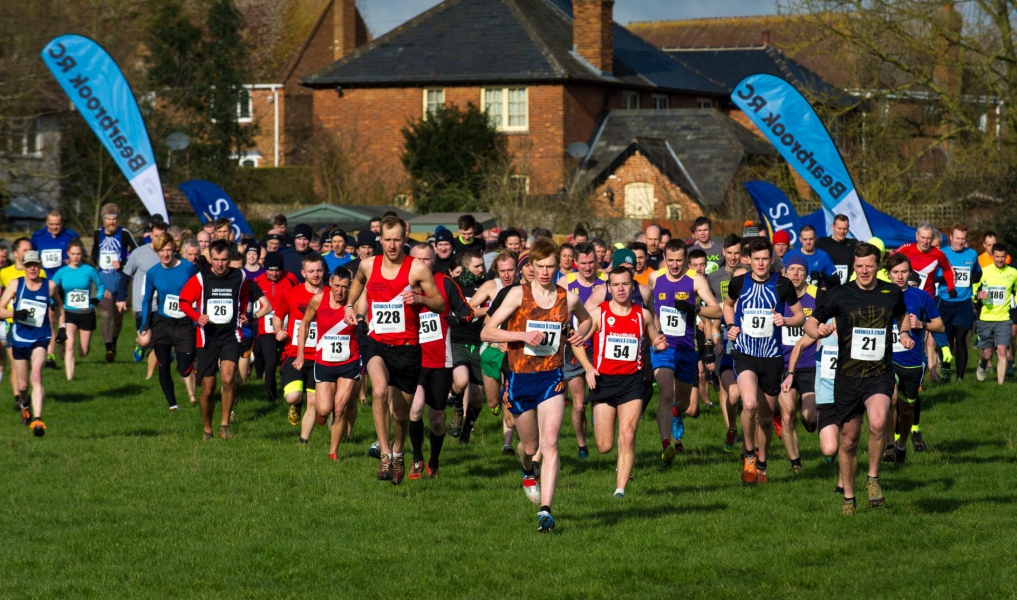 Organiser's Description
Kindly Sponsored by
&
It's back for its 29th year!
This fun yet testing local cross-country race covers approximately 6 miles of beautiful undulating Buckinghamshire countryside; held exclusively within the confines of Manor House Farm in the village of Hardwick.
With its unique water crossings and varied terrain, the Hardwick X-stream continues to offer each runner a unique and memorable experience with a limited field size of 300.
Race HQ : John Bridles (Village) Hall, Hardwick, Aylesbury, Buckinghamshire, HP22 4DZ
Race numbers will be available for collection from Race HQ from 08:30am on the morning of the race.
Entries are limited to 300 runners
Minimum age requirements apply
**Parking is very limited, please car share wherever possible**
Race start/Finish
The Race will start and finish just off a farm track, in the corner of Hardwick Village, details will be provided prior to the event.
The Course
The course is completely off road, following an undulating route of approximately 6 miles. It consists of varied terrain that includes; grassland, ploughed fields, farm track, streams and ditches - please note the depth of the stream can vary depending on weather condition and you should be prepared for clothing to get wet, the course may be changed depending on the stream flow. There is a length of farm track, but the course is suitable for spikes. The course will be clearly marked and marshalled.
Facilities
Parking is weather dependant and is available adjacent to the race start/finish – please car share if possible.
We rely on the support of the village residents, please DO NOT obstruct access, driveways or make navigating the village dangerous for road users or pedestrians.
Portable toilets are supplied for the event and limited changing facilities are available in the Hardwick Village Hall.
There are no showers.
Refreshments
Water will be available at the race finish.
Hot drinks and food will be available in the village hall.
Medical Support
First Aid cover will be provided.
Runners are advised to check that their tetanus inoculation is current before entering this event.
The organisers and land owners accept no responsibility for any injuries sustained on the site or course.
Runners are advised they take part at their own risk.
Finishers Medals & Prizes
All finishers will receive a momento of the event.
Prizes will be awarded to:
First, Second and Third Female
First Female: U20, Veteran; V35, V45, V55, V65
First, Second and Third Male
First Male: U20, Veteran; V40, V50, V60, V70
Prizes will also be awarded to; First Male Team & First Female Team (see criteria below)
Team Entries
Runners that wish to be included in a team entry must be affiliated and provide their URN as part of their entry.
You must include the team name on your application if you are running as a member of a team.
Teams will consist of a minimum of four people – no maximum.
Points will be awarded to the first four runners over the line, based on their finishing positions.
The team with the minimum number of points wins (prizes to the first four runners only).
The results system will automatically select the first four runners from each team / club.
Please note, if any club intends to enter more than one team, then the specific team name must be provided by the runner when entering.
Results
We intend to provide the main results as soon as possible after the event and the winners will be announced and prizes presented in the village hall shortly after the race.
Results will also be posted on the Bearbrook RC website: www.bearbrookrunningclub.co.uk
Please note there is insufficient contingency or profit from this event to offer refunds, transfers or deferrals regardless of your circumstance.
For full terms and conditions of the event please go to:
https://www.bearbrookrunningclub.co.uk/page/view/hardwick-x-stream
Organised by Bearbrook Running & Triathlon Club.
By kind permission of Bob Gregory.
Hosted by: Bearbrook Running & Triathlon Club.
2023 event EA Cross Country License: CC2023/0956
Prices
| Until | Discounted* | Standard |
| --- | --- | --- |
| 30 Nov 2023 | £14.00 | £16.00 |
| 22 Mar 2024 20:00 | £18.00 | £20.00 |
*Discounted for members of any of EA WA SA
To sign-up for this event, the Service Fee is 4% (min 50p) for each sign-up
Dates and Status
Date: 24/03/2024
10:00:00 - 12:00:00
Status: Open