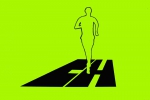 Graham Clark Memorial Race
06 Aug 2019
Graham Clark Memorial Race has now closed and you will not be able to sign-up for it. Please check the Organiser's Description for any organiser updates.
This event is in a testing state, and is not open for public sign-ups until the organiser has launched it.
Organiser's Description
RACE DATE / VENUE
Organised by Carnegie Harriers Running Club, the race was was first held in 2004 in memory of club coach Graham Clark. It now also incorporates the Andy Soutar and Catherine Wilson Memorial Trophies, which are awarded to the first male and female Carnegie Harriers, respectively, aged 50 or over. Both Andy and Catherine were well respected club members.
The race will take place at 7.30pm* on Tuesday 6th August 2019 at Knockhill Racing Circuit by Dunfermline. It involves three full laps of Knockhill Racing Circuit - a total race distance of 3.9 miles. The race is being held under scottishathletics Licence No 10919.
ENTRY FEE
The entry fee for pre-race entries is £5.00 for Scottish Athletics members and £7.00 for Non-SA members. Online race entry is available through EntryCentral. Race numbers must be collected on the night between 6.00pm and 7.15pm. Entries will be accepted on the night between 6.00pm – 7.00pm if the race limit has not been reached. The "on the night" entry fee is £7.00 for SA members and £9.00 for Non-SA members. Runners are encouraged to pre-enter this event if possible.
RACE LIMIT
There is a race limit of 250 runners for this event and no further race entries will be accepted if the race limit is reached. There will, however, be a waiting list.

The transfer of places may only be allowed with the permission of the Race Director.
PARKING
There is ample parking within the grounds of Knockhill Racing Circuit.
CHANGING FACILITIES
There are very limited changing facilities at Knockhill Racing Circuit therefore we recommend that you come along ready to run. The organisers will not accept responsibility for any loss of clothing or equipment.
REFRESHMENTS
A free buffet, teas and coffees will be available after the race.
CHARITY
Carnegie Harriers will donate the net proceeds from the race to a charity (or charities) chosen by club members.
RACE PRIZES
The Graham Clark trophy will be awarded to the outright winner of the race, male or female. Individual open awards will be presented to the 1st three men, 1st three ladies, 1st M40, 1st F40, 1st M50, 1st F50, 1st M60, 1st F60, 1st M70, 1st MJ (U20) and 1st FJ (U20). In addition, the Andy Soutar trophy will be presented to the 1st Carnegie Harrier V50+ to cross the line, and the Catherine Wilson trophy will be presented to the 1st Carnegie Harrier FV50+.
RESULTS
The race results will be available on the Carnegie Harriers website shortly after the event. The website can be found at www.carnegie-harriers.co.uk
SPONSORSHIP
We are pleased to announce that this year's race will be sponsored by Kirkcaldy based Morton Running Company (https://www.mortonrunning.com/) and thank them for supporting for our event.
* The start of the race may be delayed if there is pre-booked activity on the track. Information will be posted on the club website in good time if this is to be the case.
Event Protect

This event is protected with Event Protect
Event Protect is the industry standard in event cancellation for Primary Ticket Agents, Secondary Ticket Agents, Events, Travel Package Providers, Venues and Sports Teams. Seeing the Event Protect trademark logo means that if the event is cancelled / postponed / abandoned or curtailed due to circumstances outside of our control, Event Protect will provide ticket holders with a quick refund directly to their chosen bank account, no matter the financial state of the Event Organiser or Ticket Agent. This includes booking fees and any extras if booked as part of an event package. To find out more information about Event Protect, please visit our website
Prices
| Until | Discounted* | Standard |
| --- | --- | --- |
| 03 Aug 2019 | £5.00 | £7.00 |
*Discounted for members of any of SA EA WA
To sign-up for this event, the Service Fee is 4% (min 50p) for each sign-up
Dates and Status
Date: 06/08/2019
Status: Closed
Total Places: 250
Places Available: ??
List